Save money by eating less
Editor's note: Each week, a Bankrate personal finance reporter is writing about a new way to save and chronicling the savings journey.
Packing calories into your pie hole can be cheap. Or, it can be absurdly expensive. And the healthier that one tries to eat, the more costly sustenance becomes.
Who hasn't looked at their wallet, or waistline, despairingly and thought, "What's with the eating? It takes up so much money, time and energy. Is there a way to eat less in order to save money?"
In fact, there is a way to eat less. It could save you money, perhaps lengthen your life and definitely help you drop pounds.
I decided to try it to see if I could save money.
Eat less, live longer?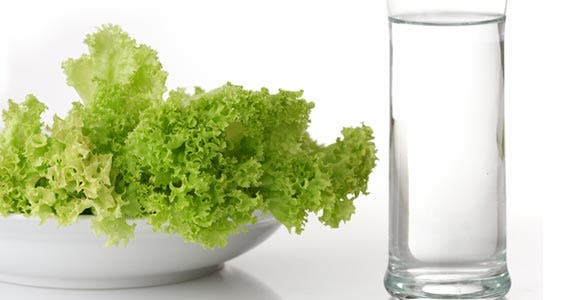 iStock.com/loooby
Recently, researchers at the University of Southern California found that periodic fasting, or a diet that mimics it, can slow some of the symptoms of aging.
"Some recent studies show that short-term fasting, as well as calorie restriction, can greatly reduce levels of body chronic inflammation that contributes to many diseases such as heart disease, cancer, diabetes, insulin resistance, Alzheimer's disease and others. Chronic inflammation has also been suggested to be a major cause of the aging process," says Brad Pilon, author of "Eat Stop Eat," a guide to using intermittent fasting to lose fat and build muscle.
"So, intermittent fasting or healthy dieting that leads to weight loss can be your best natural tools for combating chronic inflammation and possibly extending your life span," he says.
Food fasts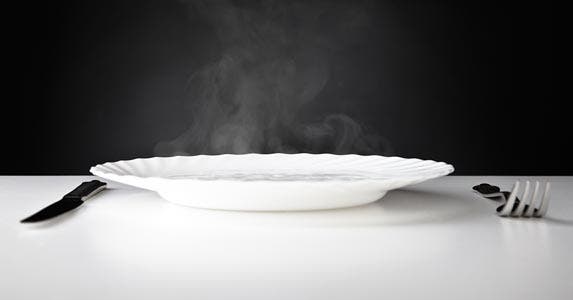 iStock.com/s-dmit
Intermittent fasting can be a tool to tackle the chore of eating less in a systematic way. In a nutshell, intermittent fasting involves not eating for a scheduled amount of time every so often.
I've had success with intermittent fasting in the past. Really, it's my own weak-sauce version: skipping dinner once or twice during the workweek. Because it's not a daily exercise in willpower, it makes dropping a couple of pounds easier. Bonus: No meals need to be cooked or dishes washed.
"Intermittent fasting can offer a variety of health benefits, such as a reduction in belly fat, or visceral fat, improved blood glucose control, and a healthy rate of weight loss without the feeling of deprivation," says Erin Palinski-Wade, registered dietitian and author of the "Belly Fat Diet for Dummies."
"This type of fasting involves eating your normal meals and snacks 5 days out of the week with fasting just 2 days. A fasting day is a day very low in calories," she says.
Pilon recommends 2 full-day fasts per week.
But what about the money?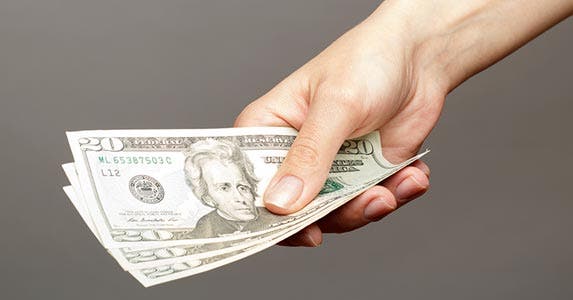 iStock.com/????? ????????
Eating less can be enlightening. I'm planning to start by skipping 1 dinner per week, as dinner is where I typically splurge, and I think a whole day may be more than I can handle.
Cooking for 2 people, I'd say dinner costs are roughly $5 per person, per meal. That amount is on the high side, and I'm looking to save some bucks.
"Obviously, people who fast or diet will save their money since they will eat less food, and thus they need to buy less food in the long run," Pilon says.
But how much can you save?
"If you take 1 or 2 24-hour fasts in a week, you can expect to eat around 14% or 28% calories less, respectively, for that week. So you will save from 14% to 28% of your weekly food budget as long as you don't seriously overeat or binge on non-fasting days," Pilon says.
Who wouldn't like to save a quarter of their grocery budget every week?
So did I do it?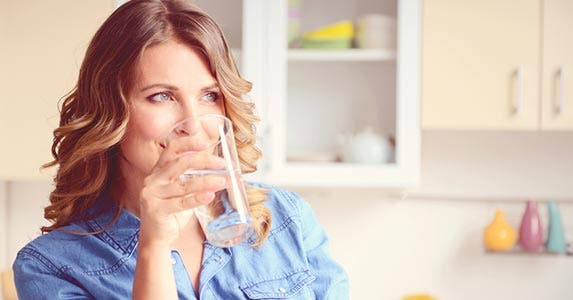 iStock.com/elenaleonova
I did it! I skipped dinner, and I'm happy that I did. Like most of these challenges, the idea can be more daunting than the reality. I'm not sure that this would add up to big savings over time for me. But if someone was disciplined about their budget and diet, that person would likely see more savings.
My experiment ran just 1 day, mostly because I enjoy eating and had some tasty opportunities. I will do a more thorough 24-hour fast in the future. Thanks to the savings experiment, I have more confidence about cutting back a bit on food.
Of course, cutting fat in your diet and in your budget can be as simple as making 1 or 2 changes.
"Calorie restriction can be done in a healthy way by identifying the foods in your diet that provide significant calories with little to no nutrient value. For instance, cutting out one 16-ounce bottle of soda per day can save 185 calories without reducing your intake of any essential nutrients," Palinski-Wade says.
If you factor in the vending machine cost of $1.50 per bottle, a working person could save nearly $365 annually, she says.
With a couple of small changes like that, you may not even notice that you're establishing good habits and saving money.