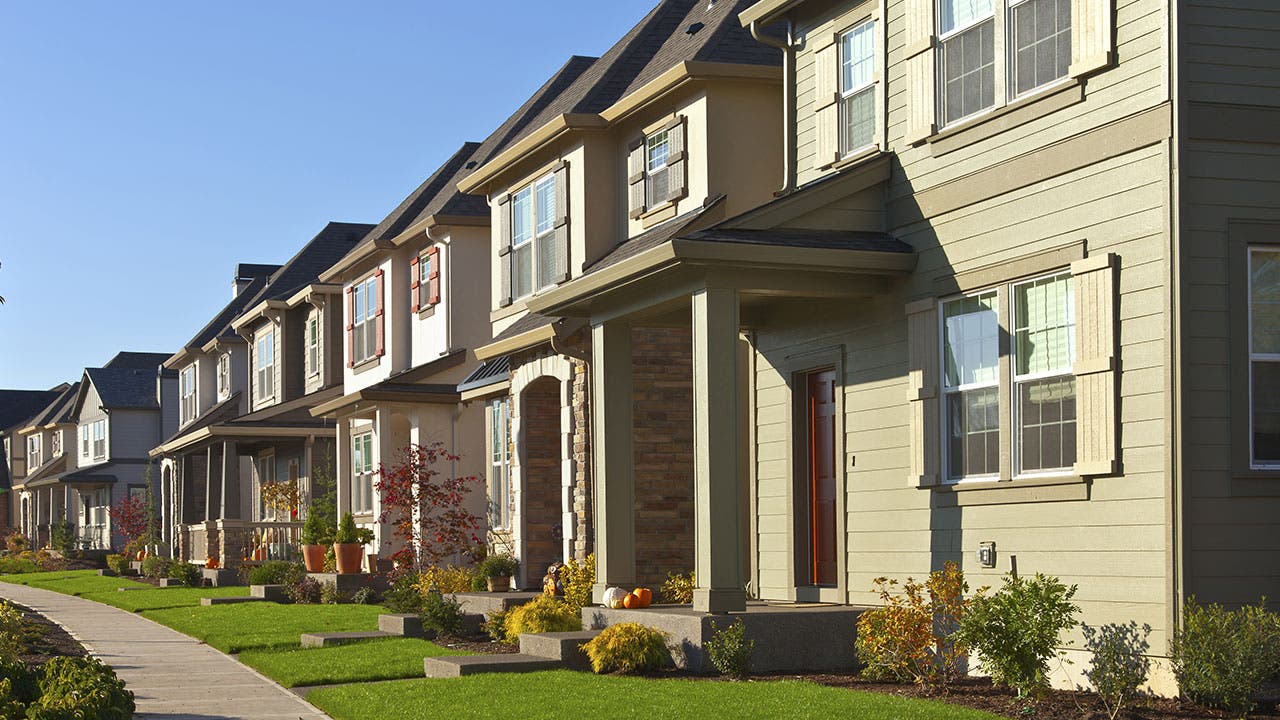 It's a common problem for young families: You have good jobs and are ready to buy a house, but you're short on cash for a down payment.
Or maybe the bank says you need a few more years of good credit before they'll grant you a mortgage.
You could keep renting that cramped apartment and buy a house later, but you might be able to have it all by entering a rent-to-own agreement today.
Rent to own basics
Rent to own is a way to buy a house by renting it first for a few years. Some of your monthly rent gets applied to the final purchase price. In effect, you're making part of your down payment through your rent checks.
At the end of the rental period (typically two or three years) you'll have the option to buy the house, usually for a price agreed on in advance. At this point, you need to get a mortgage like any homebuyer.
What's the process?
State laws vary on rent-to-own contracts, but generally the deals can be set up any way the buyer and seller would like. For that reason it's important to have a real estate attorney represent you.
Buyer and seller must agree on a fair market price—but that's tricky when the sale is happening three years in the future. In a rising market, the seller will probably ask for more than the current value. But remember, theprice is negotiable.
The buyer then pays an option upon signing the lease, often 3 percent of the purchase price, in return for the seller taking the house off market. Some of that option might be applied to the final purchase price.
The lease will spell out what portion of the rent is applied as a credit to the later purchase—for example, 25 percent. Because of this credit, the rent will likely be a bit higher than the market rate. But the buyer saves on the hassle and expense of moving out in three years.
What's the downside?
Besides paying more in rent, and possibly more for the house itself, buyers may forfeit all of their credits if they miss rent payments, decide not to buy the house, or can't get a mortgage. Additionally, it's possible that the house could drop in value over the rental period or the seller could lose the house in a foreclosure.
Most of these pitfalls can be avoided with a proper lease. The lease should spell out the following:
When rent is due and what the penalties are for late payment
Whether the purchase is truly an option or an ironclad requirement
What appliances come with the sale
Who performs and pays for repairs and maintenance
What happens if the seller loses the house in foreclosure.
Before making a rent-to-own agreement, get the home inspected as you would before buying. It's also smart to run a credit check on the seller to make sure he or she has their finances in order. And as much as you might want to treat your rental like your own home, resist expensive decorating or landscaping until the deed is in your name.
How do I find rent to own property?
Start by asking local realtors or view listings online. You can always ask sellers if they would be willing to offer their house in a rent-to-own agreement.