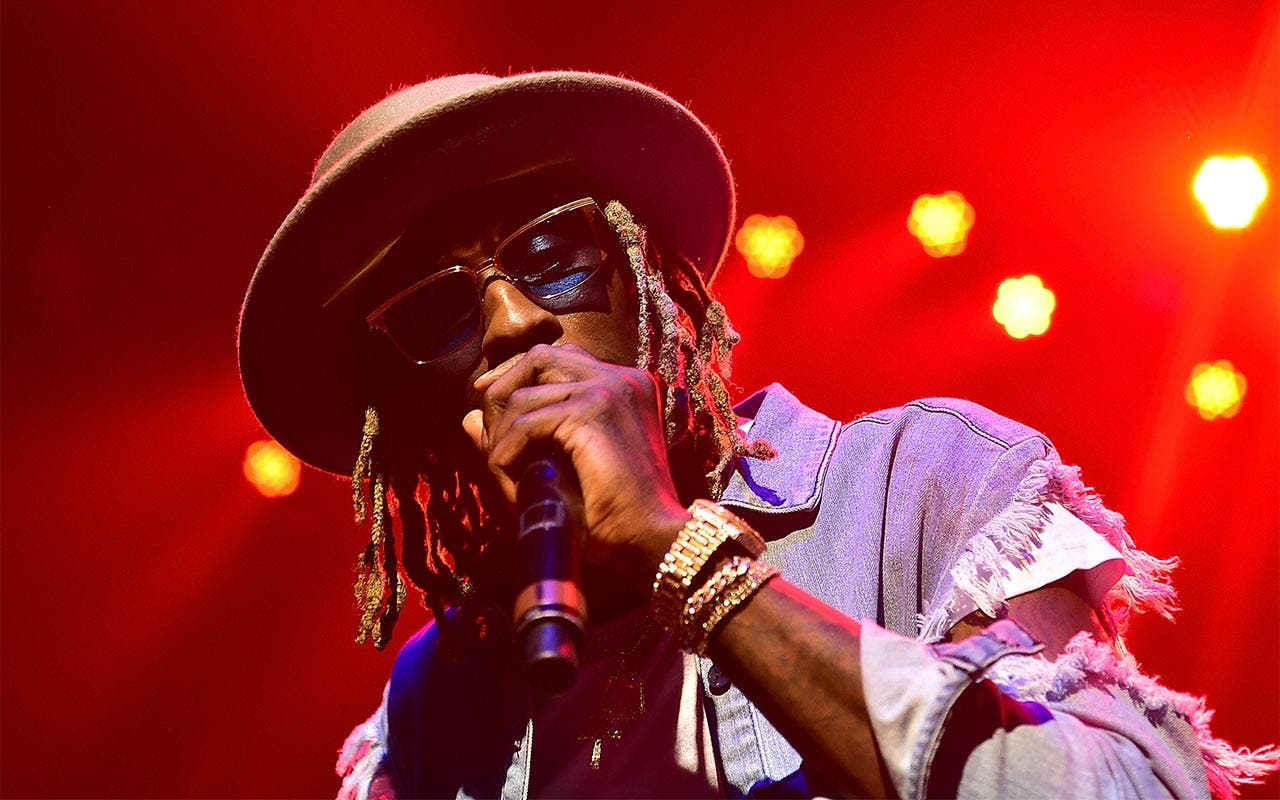 How Young Thug's net worth was built
Jeffrey Lamar Williams, aka Young Thug, is a rapper and hip-hop artist who has collaborated with the likes of Kanye West, Drake and Calvin Harris. He started attracting attention in 2011 and 2012 for his series of mixtapes titled "I Came From Nothing." In 2012, he signed with 1017 Brick Squad Records, a label started by Gucci Mane, an Atlanta-based rapper. The following year, Young Thug released "1017 Thug," which got good reviews from critics and was named in year-end lists by Rolling Stone, Spin and other music publications, most notably for a track called "Picacho." Young Thug released his first commercial single, "Stoner," in 2014, which was certified gold by the Recording Industry Association of America.
Young Thug then signed with 300 Entertainment, where he released a series of mixtapes, including "Barter 6" in 2015, which climbed to No. 22 on the Billboard 200 album chart. He also released the mixtapes "I'm Up," "Slime Season 3" and "No, My Name Is Jeffery." Young Thug has an interest in fashion and has worked with iconic fashion houses such as Calvin Klein and Italian designer Alessandro Trincone. His net worth as of April 2017 was $3 million, according to Celebrity Net Worth.
You can use this net worth calculator to see your net worth.
Young Thug
Born: 1991
Birthplace: Atlanta
---
What he's up to now
Young Thug has started his own label imprint, YSL records, and hopes to sign and cultivate a range of new artists. The artist, who is just as likely to wear a ruffled periwinkle gown as he is a skinny tracksuit, also is working with clothing brands to sponsor his own line. He was featured in Calvin Klein's 2016 fall fashion campaign.
---
Accolades
In 2016, he was nominated for two BET Hip-Hop Awards, one for Best Mixtape for "Slime Season 3" and another for the single "Best Friend," which was certified platinum. In 2015, his single "Throw Sum Mo" was nominated for the BET Awards' Coca-Cola Viewers' Choice Award. In 2014, Young Thug received three nominations for BET Hip-Hop Awards, including one for his hit single "Stoner."
Young Thug is a millionaire, but he hasn't caught up to the net worth of fellow rapper Big Sean.