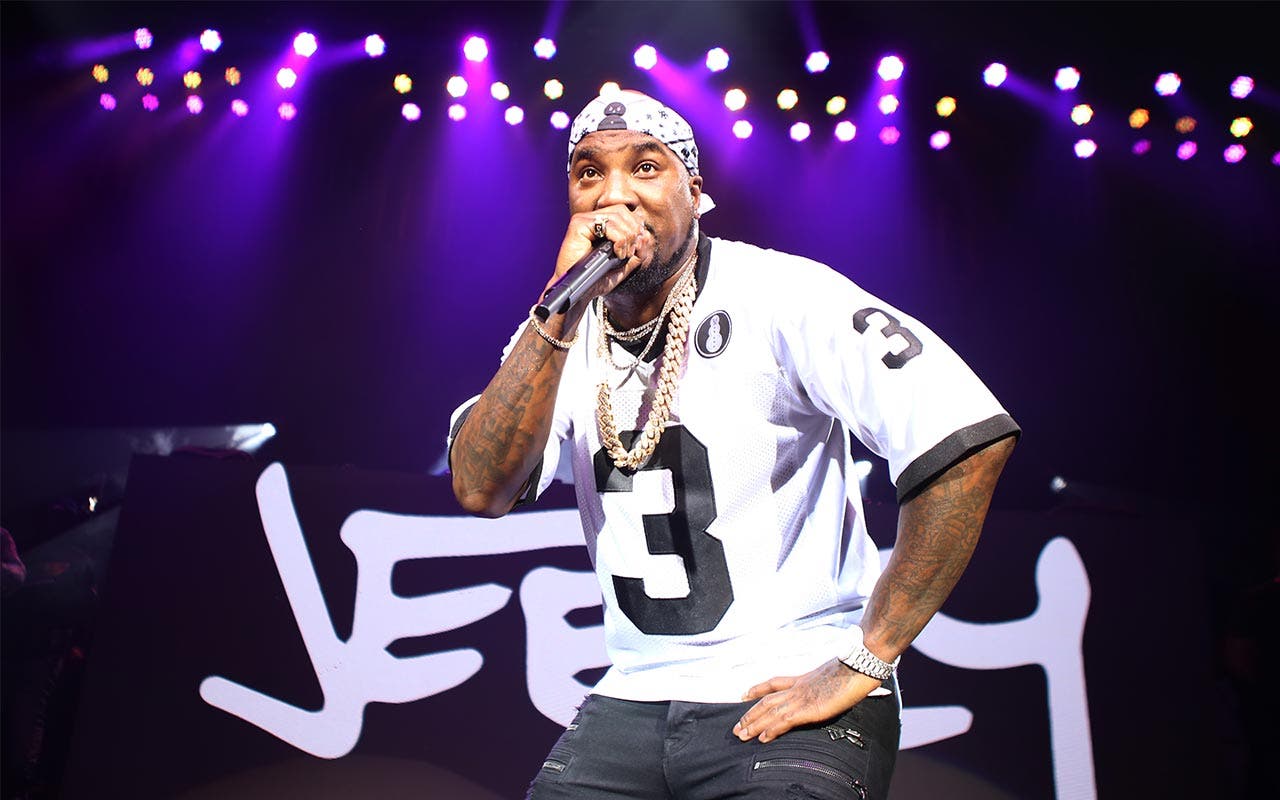 How Young Jeezy's net worth was built
Jay Wayne Jenkins, better known as rapper Young Jeezy, released his first album, "Thuggin' Under the Influence (T.U.I.)" in 2001 under the name Lil J. In 2005, he signed a deal with Def Jam Records and the following year released "Let's Get It: Thug Motivation 101." It debuted at No. 2 on the Billboard charts and sold 172,000 copies in its first week and was certified platinum.
Young Jeezy's second album, "The Inspiration," debuted at No. 1 and sold 352,000 copies in its first week. His third album, "The Recession," released in 2008, also debuted at No. 1 and sold 260,000 copies in its first week. Young Jeezy, along with Jay Z, performed at a concert in January 2009 to celebrate the inauguration of President Barack Obama. In December 2011, he released "Thug Motivation 103," which debuted at No. 3 on the Billboard charts.
Young Jeezy accrued a net worth of $15 million as of May 2017, according to Celebrity Net Worth.
You can use Bankrate's net worth calculator to figure out your net worth.
Young Jeezy
Born: 1977
Birthplace: Columbia, South Carolina
---
What he's up to now
In October 2016, Young Jeezy released a new album called "Trap or Die 3," featuring guest performances by Lil Wayne and Chris Brown. It debuted at No. 1 on the Billboard 200 chart. He said in late 2016 that he would be releasing another album titled "Snow Season." Young Jeezy has been named in a wrongful death lawsuit by the family of a concert promoter who was killed in 2014 at a California venue where Young Jeezy had performed.
---
Accolades
He has been nominated for eight BET Hip Hop awards, winning one in 2014 for Best Collab, Duo, or Group with YG and Rich Homie Quan. He has been nominated for four Grammy Awards, most recently in 2013 for Best Rap Performance.