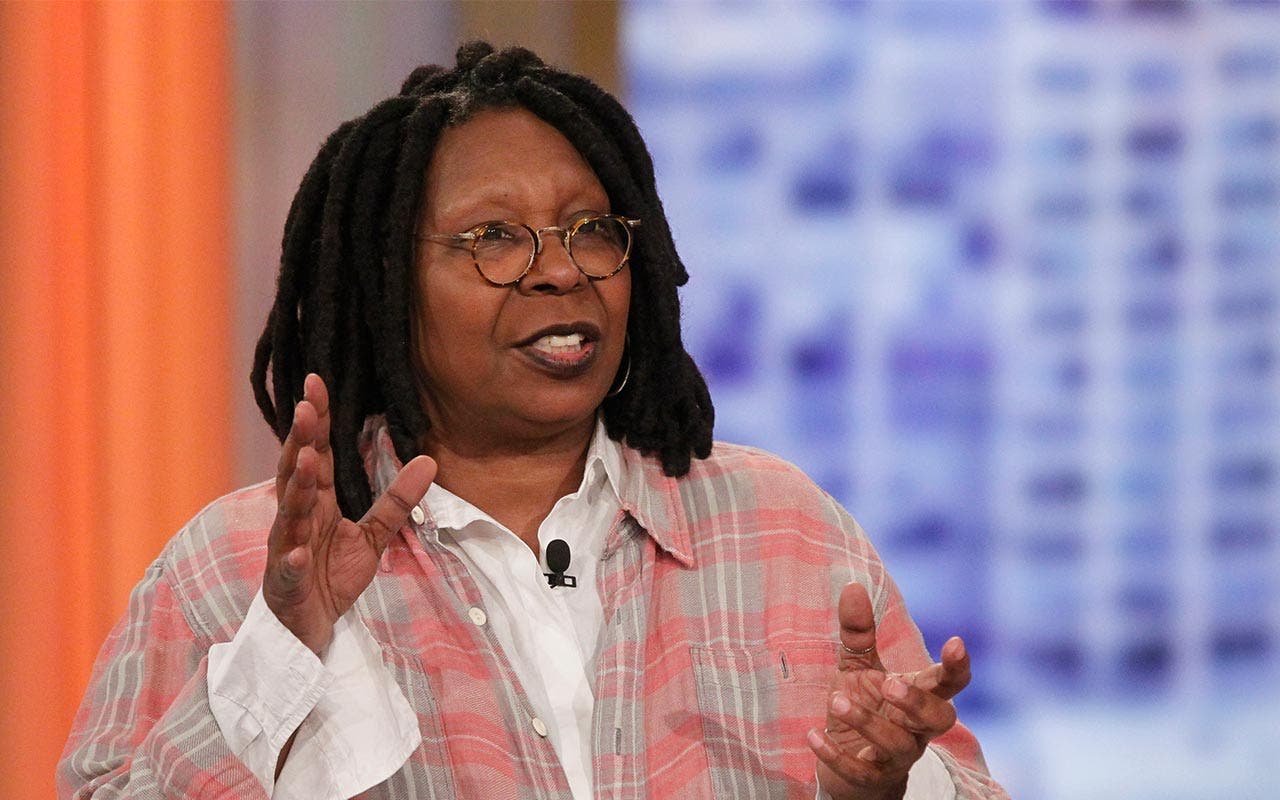 How Whoopi Goldberg's net worth was built
Whoopi Goldberg was born Caryn Elaine Johnson and was raised in Manhattan's Chelsea housing projects. After dropping out of high school, Goldberg moved to East Germany, where she acted on stage. She changed her name because she thought it was boring, and chose "Goldberg" to honor her Judaic roots.
Goldberg's big break came from her starring role as Celie in "The Color Purple" (1985), then as a psychic in "Ghost" (1990). Also notable among Goldberg's work in 80-plus film and television credits was her role in the hit comedy films "Sister Act" (1992) and "Sister Act 2: Back in the Habit" (1993), where she played a nun hiding from the mob.
Celebrity Net Worth pegs her net worth at $45 million, but it's not all from acting. Goldberg branched out early in her career by launching a short-lived TV talk show, "The Whoopi Goldberg Show," in 1992 and 1993, and then co-produced the TV show "Hollywood Squares" from 1998 to 2002.
Goldberg next moved to "The View," a TV talk show that she has moderated since 2007.
How do you stack up against Whoopi Goldberg? You can use this net worth calculator to see your net worth.
Whoopi Goldberg
Born: 1955
Birthplace: New York City

---
What she's up to now
Goldberg remains a fixture on "The View," where she is taking on the Trump administration, among other controversial topics in 2017. In 2016, Goldberg announced that she was starting up a medical marijuana business targeting women with menstrual issues. She co-launched the brand "Whoopi and Maya" in collaboration with Maya Elisabeth, a medical cannabis expert. Goldberg also finds time to perform comedy in several venues around the U.S.
---
Accolades
With more than 50 awards to her credit, Goldberg is among few entertainers to have won Emmy, Golden Globe, Oscar and Tony awards. In 1986 she was nominated for an Academy Award for best actress in "The Color Purple," and while she didn't win the Oscar, she did get a Golden Globe that year for her role in that film. In 1991 she won both an Oscar and Golden Globe for best supporting actress in "Ghost." In 2016 she and her colleagues were nominated for a daytime Emmy for outstanding entertainment talk show host for "The View." That year she was also honored on World AIDS Day as the recipient of the Elizabeth Taylor Legacy Award for her activism.
See how Whoopi's net worth compares with that of comedian and actor Chris Rock.