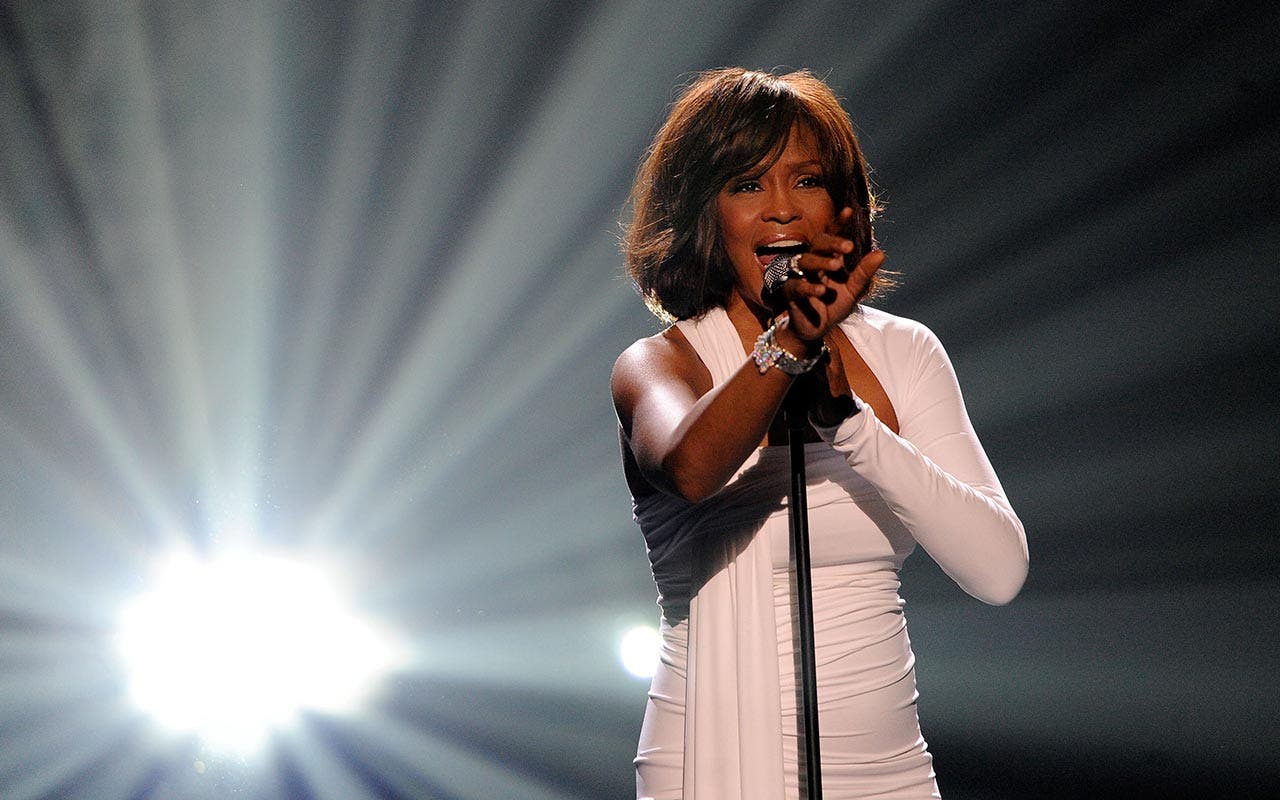 How Whitney Houston's net worth was built
As the daughter of gospel singer Cissy Houston and a cousin of singer Dionne Warwick, Whitney Houston was destined for stardom. She got her start singing in church in her New Jersey hometown. In 1985, she released her debut album, "Whitney Houston," which hit the top of the charts and included several hit singles. Her next two albums, "Whitney" (1987) and "I'm Your Baby Tonight" (1990), vaulted her into mega-success and fame. Even her rendition of "The Star-Spangled Banner" at the 1991 Super Bowl became a hit single, and is still considered by many to be the best live performance of the national anthem ever done. In 1992, she successfully crossed over into acting, starring with Kevin Costner in "The Bodyguard."
Houston contributed the song "I Will Always Love You" to "The Bodyguard" soundtrack, which became her biggest hit. The song garnered several awards and broke sales records. She went on to appear in the movies "Waiting to Exhale" and "The Preacher's Wife" and contributed to the soundtracks. She released the album "My Love Is Your Love" in 1998 before falling out of the spotlight for a number of years. At one time Houston had a $100 million recording contract. Her net worth when she died in 2012 was $20 million, according to Celebrity Net Worth.
Use our net worth calculator to figure your net worth.
Whitney Houston
Born: 1963
Birthplace: Newark, New Jersey
Died: 2012
---
Tragic end to stellar career
Houston struggled with drug addiction throughout the late 1990s and 2000s. She released an album in 2009 titled "I Look to You," which did well. In 2012, Houston died in a hotel room in Los Angeles at age 48. Her death was ruled an accidental drowning, but the coroner's report said there was evidence of heart disease and cocaine in her system. At the time of her death, she was poised to make a comeback, having appeared in the musical "Sparkle" and receiving an offer to be a judge on "The X Factor."
---
Accolades
In 2006, the Guinness Book of World Records named Houston the most-awarded female artist of all time. She won six Grammys and had 19 Grammy nominations. She received 22 American Music Awards, 30 Billboard Music Awards, two Emmy Awards, six NAACP Image Awards, and five People's Choice Awards, among many others. She sold more than 200 million albums worldwide and her records continue to sell.
Check out how Whitney Houston's estate compares with chart-topping singer Mariah Carey's net worth.