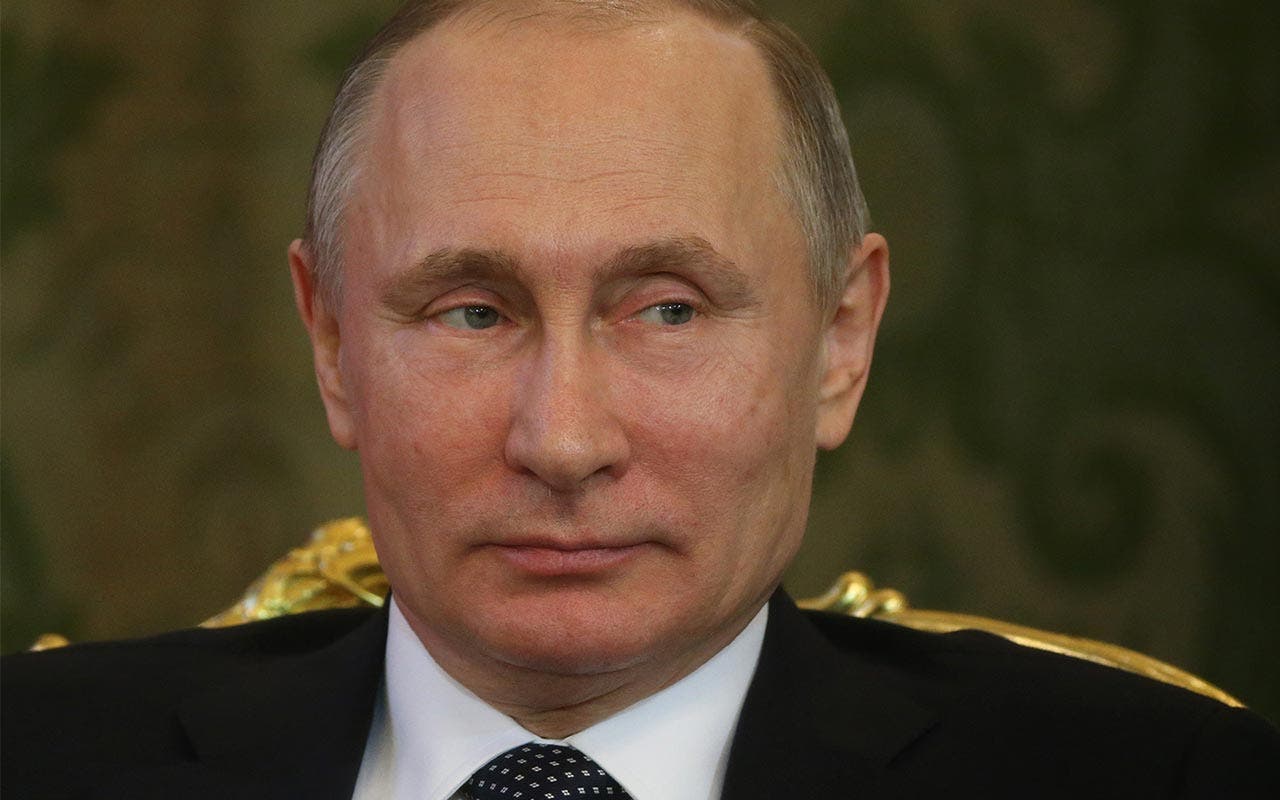 How Vladimir Putin's net worth was built
Russian President Vladimir Putin is the grandson of a cook for dictator Joseph Stalin. After attending Leningrad State University and graduating with a law degree in 1975, Putin entered the KGB as an intelligence officer stationed mostly in East Germany. In 2000, Putin became Russia's new president, faced with the task of reviving the country from economic failure.
Throughout his presidential career, he restructured the government and made controversial decisions pertaining to domestic affairs and foreign policy. After Sept. 11, 2001, Putin pledged support for the U.S. in the war against terrorism, but this support was short-lived due to disagreements on how that war should be fought. He was re-elected in 2004, serving until 2008, after which he was appointed prime minister by his successor. Putin was re-elected for a third term in 2012 despite widespread allegations of electoral fraud. Political relations with the U.S. have been strained due to opposing positions in Chechnya and the Middle East that continue today.
Celebrity Net Worth says Putin earns a salary of $187,000 a year as president, and has a net worth of $70 billion as of April 2017. His ownership stakes in major gas and oil companies have heavily contributed to his net worth.
Use this net worth calculator to see how you stack up against Vladimir Putin.
Vladimir Putin
Born: 1952
Birthplace: Leningrad (now St. Petersburg), Russia
---
What he's up to now
Putin has been drawing attention in the news for his relationship with President Donald Trump and his alleged interference with the 2016 presidential election. Putin and former President Barack Obama had a rocky political relationship, culminating in diplomatic sanctions against Russia. Putin's admiration for Trump — and Trump's for Putin — was mired in controversy, though relations have cooled somewhat recently.
---
Accolades
In 2016, Putin was the recipient of the dubious Hugo Chavez Prize for Peace and Sovereignty of the Peoples bestowed by Venezuela's President Nicolas Maduro, who described Putin as a "fighter for peace." In 2011, he had been awarded China's Confucius Peace Prize because of his decision to go to war in Chechnya in 1999, according to The New York Times. In 2007, Time magazine put Putin on the cover and named him Person of the Year.
Want to read more about billionaires like Vladimir Putin? Check out world-class billionaires like Bill Gates and Warren Buffett.