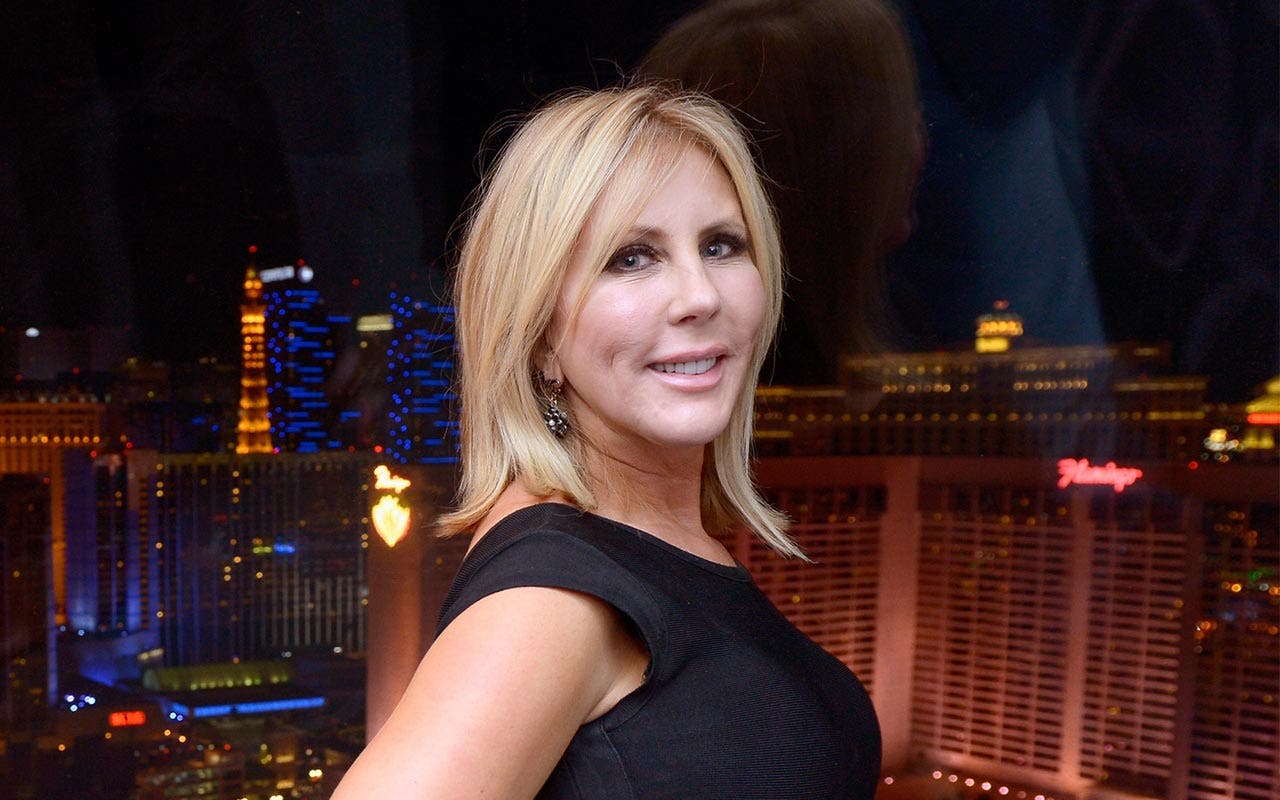 How Vicki Gunvalson's net worth was built
Vicki Gunvalson has been on the reality TV show "The Real Housewives of Orange County" since 2004, longer than any other cast member. She also co-founded a successful business in Orange County, California, in 2006 called Coto Insurance & Financial Services.
Gunvalson earns about $500,000 per season for "Real Housewives," but most of her wealth she acquired through her business. Her net worth as of May 2017 was $7 million, according to Celebrity Net Worth.
Gunvalson wrote a book, "More Than a Housewife" in 2009, and co-authored "Let's Talk Money: Women's Guide to a Lifetime of Wealth" plus a companion book, "Action Guide: Let's Talk Money," in 2014. She also has a perfume, V by Vicki Gunvalson.
Use this net worth calculator to see how you stack up against Vicki Gunvalson
Vicki Gunvalson
Born: 1962
Birthplace: Chicago
---
What she's up to now
Gunvalson will return to "The Real Housewives of Orange County" for season 12 in 2017. She recently opened another location of Coto Insurance & Financial Services. She is also giving her California home an update. People magazine featured a photo collage of Gunvalson's guest room and how she turned it into a sophisticated retreat.
---
Accolades
In 2016, Gunvalson won a Reality TV Award for the title of Reality Queen. In 2015, Gunvalson was named Orange County's Entrepreneur of the Year for her success in the insurance and financial services industry. In 2014, Bravo network announced its first Real Housewives Awards and Gunvalson won the Lifetime Achievement Award.
See how Vicki Gunvalson's net worth stacks up against another reality TV star, Kardashian family accessory Scott Disick.