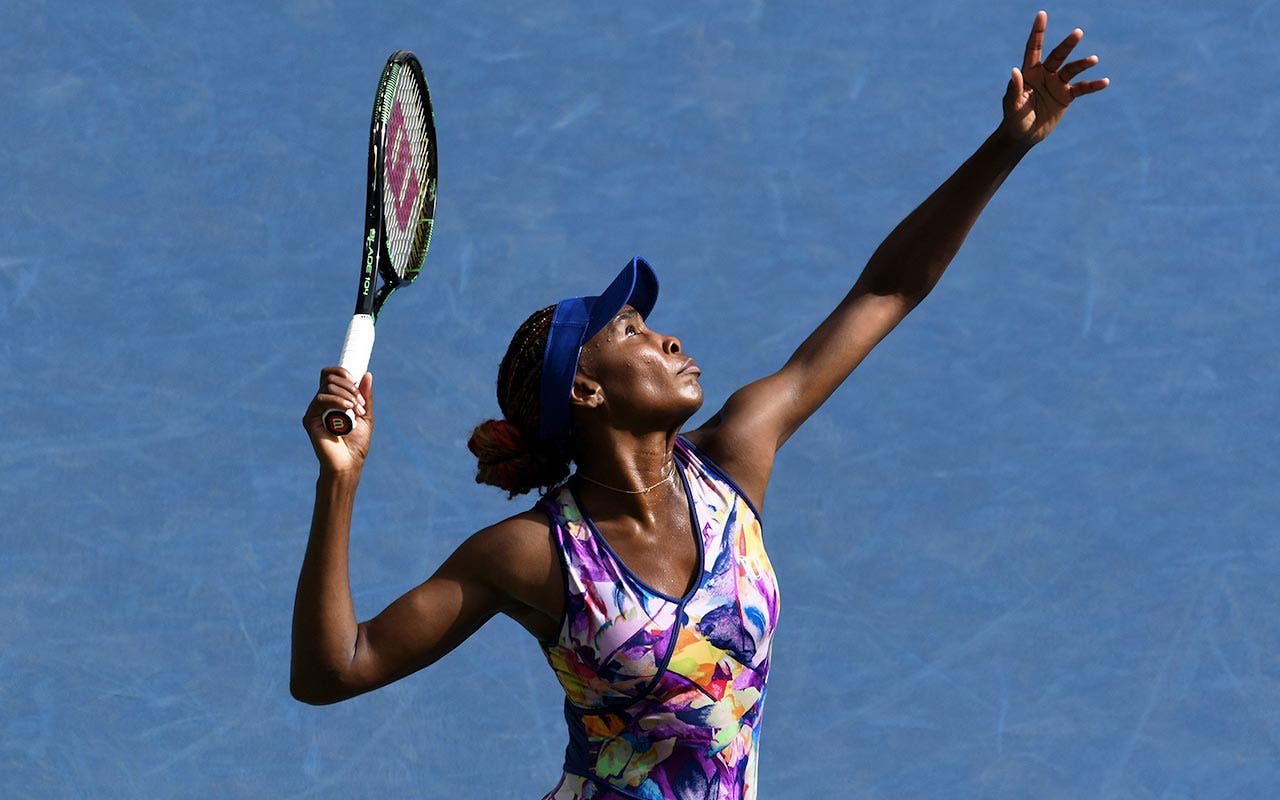 How Venus Williams' net worth was built
Venus Ebony Starr Williams began playing tennis as a child and turned professional at the age of 14. She and her younger sister Serena are perhaps the most famous players on the women's pro tennis circuit and have competed against each other in numerous Grand Slam singles finals, including the U.S. Open, Wimbledon, the French Open and the Australian Open. Venus has won five Wimbledon singles titles and two U.S. Open singles championships.
Aside from her tennis career, Venus is a fashion designer. She graduated from the Art Institute of Fort Lauderdale with an associate degree in 2007 and started a fashion line called EleVen. She also owns an interior design firm called V Starr. Her net worth as of April 2017 was $75 million, according to Celebrity Net Worth.
You can use this net worth calculator to see your net worth.
Venus Williams
Born: 1980
Birthplace: Lynwood, California
---
What she's up to now
Venus Williams is still playing tennis, but injuries and illness have forced her to scale back. She and her sister are part owners of the Miami Dolphins. Venus' Her athletic and entrepreneurial skills have led to book deals and multiple speaking engagements.
---
Accolades
Venus Williams' career is studded with noteworthy wins and achievements. She was the first African-American woman to reach No. 1 in what is called the Open era of tennis, which began in 1968 when pros and amateurs were allowed to compete in the same tournaments. She was named World No. 1 by the Women's Tennis Association three times and has held the position for a total of 11 weeks over her career. She has won four Olympic gold medals at four Olympic Games. She and Serena have won 14 Grand Slam doubles titles.
Think Venus Williams is loaded? You'll gasp when you see the net worth of another tennis great, Roger Federer.