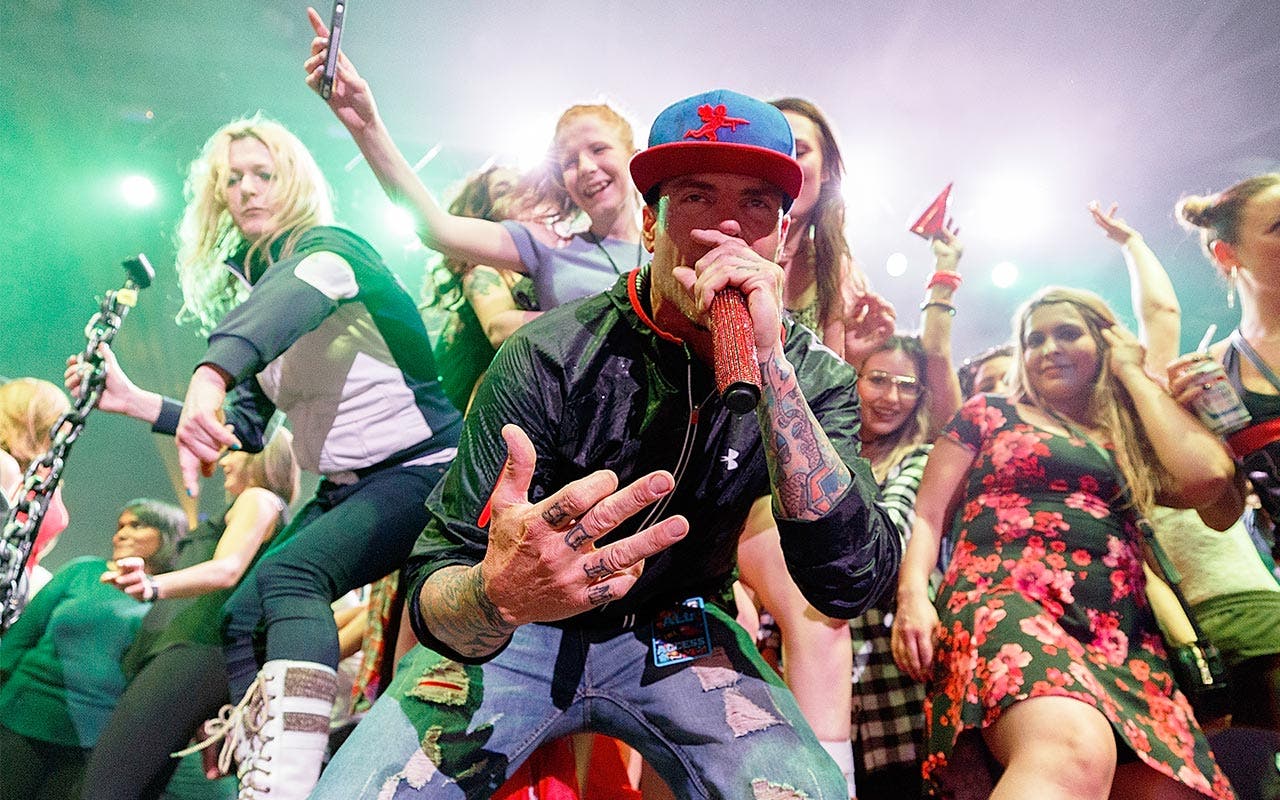 How Vanilla Ice's net worth was built
Born Robert Van Winkle in Miami, singer Vanilla Ice was the first white rapper to top the charts. His first album, "Hooked," came out in 1989, featuring the hit single, "Ice Ice Baby." It was the first rap single to reach No. 1 on the Billboard Hot 100 charts.
Throughout the years, Ice has reinvented himself, from singer to dancer to actor and home renovator. He recorded a single, "Under Pressure," a mash-up with "Ice Ice Baby," and in 2011, it was announced that he had signed with Psychopathic Records, but he is no longer on the roster. In 2012, he appeared in an Adam Sandler comedy film, "That's My Boy." In 2016, he was on the TV competition show, "Dancing With the Stars."
Ice launched a home renovation reality TV show in 2009 called "The Vanilla Ice Project," on the DIY Network. He reportedly has made millions renovating and selling houses over the years. The show is filming its seventh season. As of April 2017, Vanilla Ice is worth $18 million, according to Celebrity Net Worth.
You can use this net worth calculator to see your net worth.
Vanilla Ice
Born: 1967
Birthplace: Miami
---
What he's up to now
Most exciting for Ice in 2017 is that he returns to filming another season of "The Vanilla Ice Project," where he takes on some tough projects. A side note: In 2015, Ice was arrested and charged with grand theft and burglary of a home he was reportedly renovating. He reached a plea deal and served no jail time. Ice is part of this year's "I Love the '90s" tour, along with Salt-N-Pepa, Tone Loc, Young MC and Coolio. The tour travels around the United States, Canada, the United Kingdom, New Zealand and Australia.
---
Accolades
Vanilla Ice has been recognized, although not always in a positive way. In 1991, People magazine chose him as one of the 50 Most Beautiful People in the World. In 1992, he was nominated for a Razzie Award for the Worst Original Song and Worst Actor for "Cool as Ice." The same year, he won a Razzie Award for Worst New Star for "Cool as Ice." In 2013, Ice was nominated for a Razzie Award for Worst Supporting Actor in "That's My Boy," a film in which he played himself.
See how Vanilla Ice's net worth stacks up against that of rapper Wiz Khalifa.