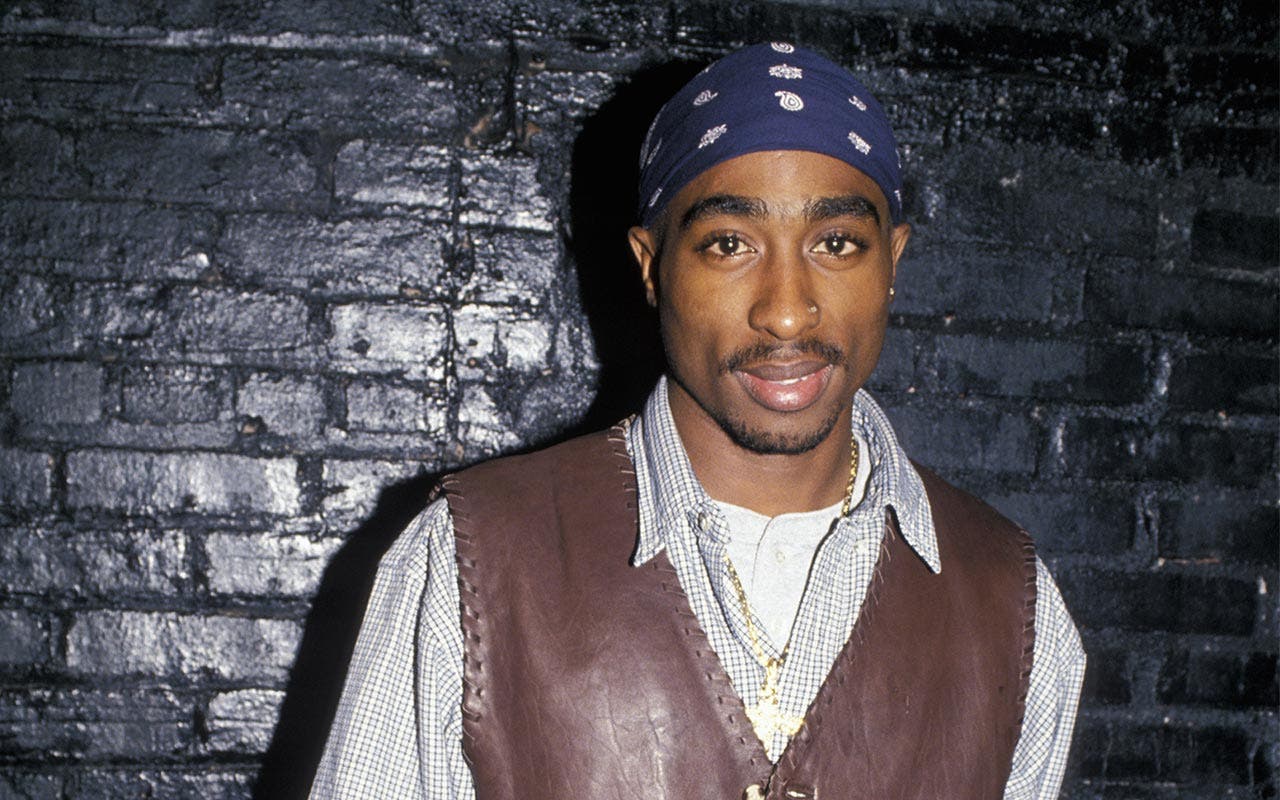 How Tupac Shakur's net worth was built
The late Tupac Amaru Shakur is considered by many to be the "father of rap." He was born Lesane Parish Crooks, but his mother changed his name to Tupac Amaru, which means "shining serpent." Tupac was raised by his mother, a Black Panther activist, and was never in contact with his biological father until adulthood.
As a teenager, Tupac attended the Baltimore School for the Arts to pursue acting and dancing. It was in Baltimore that he discovered rap music. Tupac was soon performing as MC New York at local venues. In the late 1980s, Tupac and his mother moved to the West Coast, where he joined the California-based hip-hop group Digital Underground, well-known for its hit single "The Humpty Dance." In 1991, Tupac would launch his solo career as "2Pac."
His debut album, "2Pacalypse Now," contained the chart-topping track "Brenda's Got a Baby." His second album made the pop charts and would sell more than a million copies, going platinum. From there, Tupac would continue to build successful careers in music and acting until 1996, when he was shot and killed in Las Vegas at age 25.
Tupac's estate is worth $40 million, according to Celebrity Net Worth.
You can use Bankrate's net worth calculator to see your net worth.
Tupac Shakur
Born: 1971
Birthplace: New York City
Died: 1996
---
Tupac's legacy
Tupac's songs were powerful, poetic messages about substance abuse, lost loved ones and surviving on the streets. He was known for weaving his favorite themes with literary devices and philosophy, an aspect of his music that many attribute to his time at the Baltimore School for the Arts. Some of his most popular songs were "Changes," "Keep Ya Head Up" and "Thugz Mansion."
---
Accolades
Tupac's career in music brought hope to many who had grown up in the same tough circumstances that he had.
After his death, he received many nominations for Grammy Awards, including Best Rap Album, Best Rap Performance and Best Rap Solo Performance. He also received a handful of nominations for MTV Video Music Awards for Best Rap Video. In 1997, he won an American Music Award for Favorite Rap/Hip-Hop Artist. In 2005, he won an ASCAP Rhythm & Soul Music Award for Top Soundtrack Song of the Year for "Runnin' (Dying to Live)," a posthumous honor he shared with another dead rapper, The Notorious B.I.G.
Check out the net worth of another rapper, Akon.