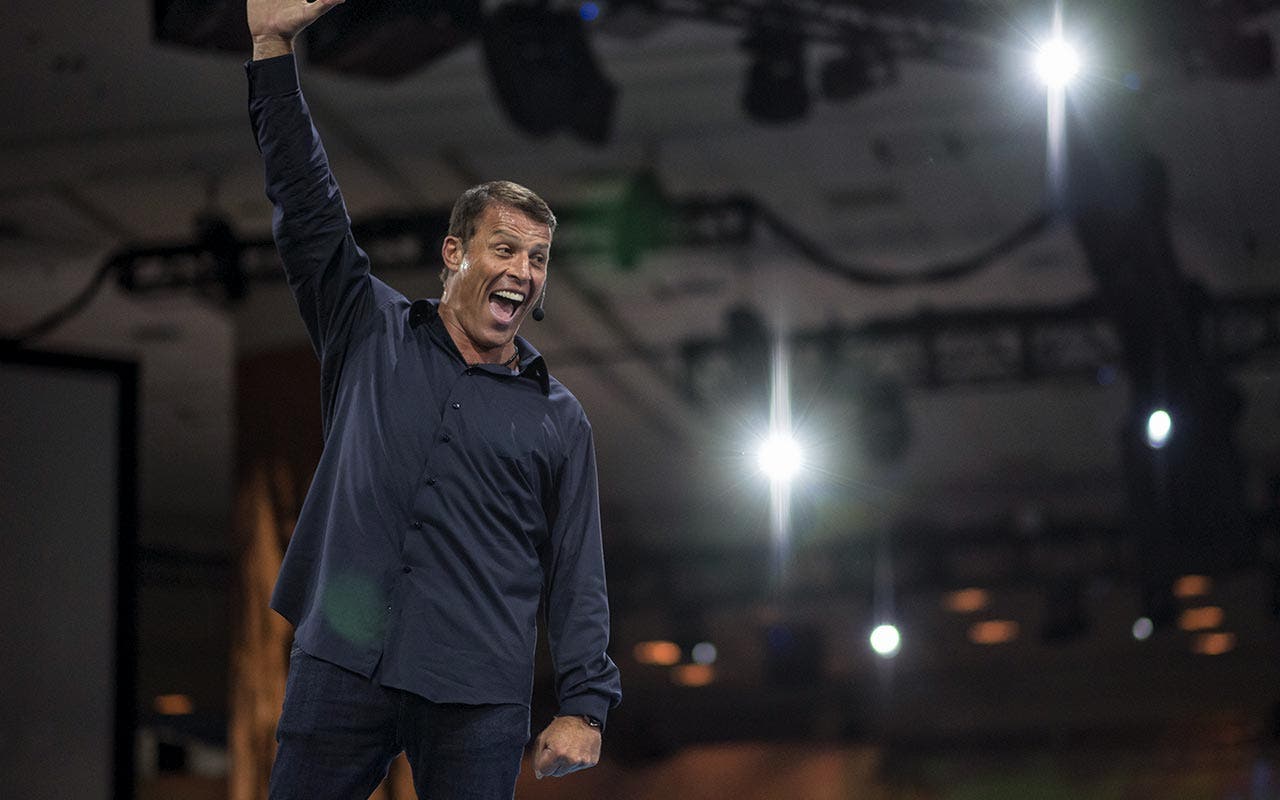 How Tony Robbins' net worth was built
Entrepreneur, motivational speaker and author Tony Robbins grew up in poverty and was reared by an abusive mother who once chased him out of the house while wielding a knife. He was just 17. Rather than feel sorry for himself, Robbins rose above his circumstances by becoming a high-profile, successful, wealthy life coach and businessman.
Robbins is the chairman of a holding company with more than a dozen privately held businesses. But he's best known for his motivational books, videos and seminars featuring his controversial "firewalk" events where people are trained to walk over hot coals with bare feet to overcome their fears. He has coached prominent celebrities and world leaders, including George H.W. Bush, Bill Clinton and Princess Diana, to name a few.
According to Celebrity Net Worth, Robbins is worth $500 million. Use this net worth calculator to see how you stack up against Tony Robbins.
Tony Robbins
Born: 1960
Birthplace: Glendora, California
---
What he's up to now
Thanks to a documentary about his life and work airing on Netflix since 2016 called "Tony Robbins: "I Am Not Your Guru," many people know about this motivational powerhouse and his events. Robbins continues to travel the world every year to give live events and workshops, such as the three and a half day "Unleash the Power Within," as well as the famous  six-day "Date With Destiny." He'll also head to the resort he owns in Fiji to perform his "Life and Wealth Mastery" courses. His latest book, "Unshakeable," out in 2017, is designed to help investors avoid mistakes brought on by fear or ignorance.
---
Accolades
Robbins authored several bestselling books, including the self-help classics "Unlimited Power," "Awaken the Giant Within" and "Money: Master the Game." Harvard Business Press named him one of the Top 200 Business Gurus; Accenture named him one of the Top 50 Business Intellectuals in the World, and American Express calls him one of the Top Six Business Leaders in the World.
As a philanthropist, he partners with Feeding America to provide hundreds of millions of meals to people in the U.S., and works to provide fresh water to the country of India.
Tony Robbins is fabulously wealthy, but actor, director and screenwriter Sylvester Stallone hasn't done so bad either!