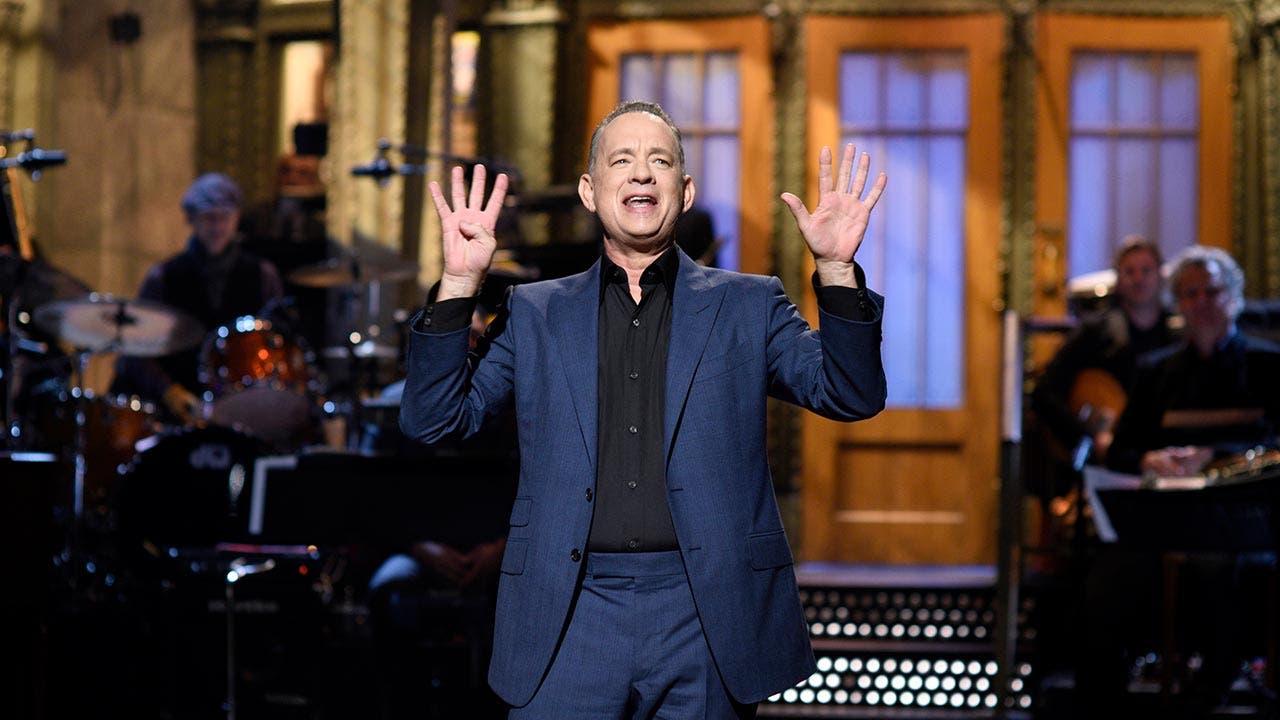 How Tom Hanks's net worth was built
Thomas Jeffrey Hanks was born in Concord, California, in 1956. After watching a performance of Eugene O'Neill's "The Iceman Cometh" in his late teens, he decided to attend The California State University to study theater.
In 1977, Hanks took part in summer theater at the Great Lakes Shakespeare Festival in Lakewood Ohio, and received a Cleveland Critics Circle Award for Best Actor for his portrayal of Proteus in Shakespeare's "The Two Gentleman of Verona."
His big break came in 1984 when he landed the lead role in Ron Howard's movie "Splash."
Several major Hollywood blockbusters later, such as "Big" in (1988), "Sleepless in Seattle" in 1993 and "Forrest Gump" in 1994, Hanks became a multi-millionaire.
He continued to accumulate his wealth via movies such as "Apollo 13" in 1995, "Saving Private Ryan" 1998, "Castaway" in 2000, "The Terminal" in 2004, "Charlie Wilson's War" in 2007, "Bridge of Spies" in 2015 and "Sully" in 2016.
One of his most notable (and financially successful) roles came in "Toy Story," with his voice-over acting of the character Woody. The third installment, "Toy Story 3," of the series grossed over $1 billion in 2010.
In 2013, Hanks was voted the most trusted person in a Reader's Digest survey that put President Obama at 65.
As of June, Hanks' net worth is listed as $350 million, according to Celebrity Net Worth.
You can use Bankrate's net worth calculator to see your net worth.
Tom Hanks
Born: 1956
Birthplace: Concord, California
---
What he's up to now
Hanks will appear in a TV document series "called "The 90s, The Decade That Connected Us." It's in pre-production.
In April, Hanks celebrated 29 years of marriage to Rita Wilson. Hanks and Wilson are also helping their son, Chet, overcome a drug addiction he has had since the age of 16. Tom Hanks continues to struggle with Type 2 Diabetes as well.
In 2016, Hanks received the Presidential Medal of Freedom from President Obama, the highest award obtainable to a civilian.
---
Accolades
Over the course of his career, Hanks has won an innumerable number of awards. He was Best Actor in a Leading Roll in 1994 for "Philadelphia" and in 1995 for "Forrest Gump." He also was nominated in 1989 for "Big," in 1999 for "Saving Private Ryan" and for "Castaway" in 2001.
He has been nominated for and has won many People's Choice Awards, MTV Movie Awards, Hollywood Film Awards, Emmy Awards, and more, spanning from Best Actor to Outstanding Documentary.
In 2006, Guinness World Records announced Tom Hanks as the "actor with most consecutive $100 million grossing movies." Guinness granted the actor this achievement after his impressive run of seven films, from 1998 to 2002, that each eclipsed $100 million in gross earnings.
Hanks work in the 2013 movie "Captain Philips" got him a best actor nomination from the Golden Globes. He received other nominations for his portrayal of the ship captain as well.