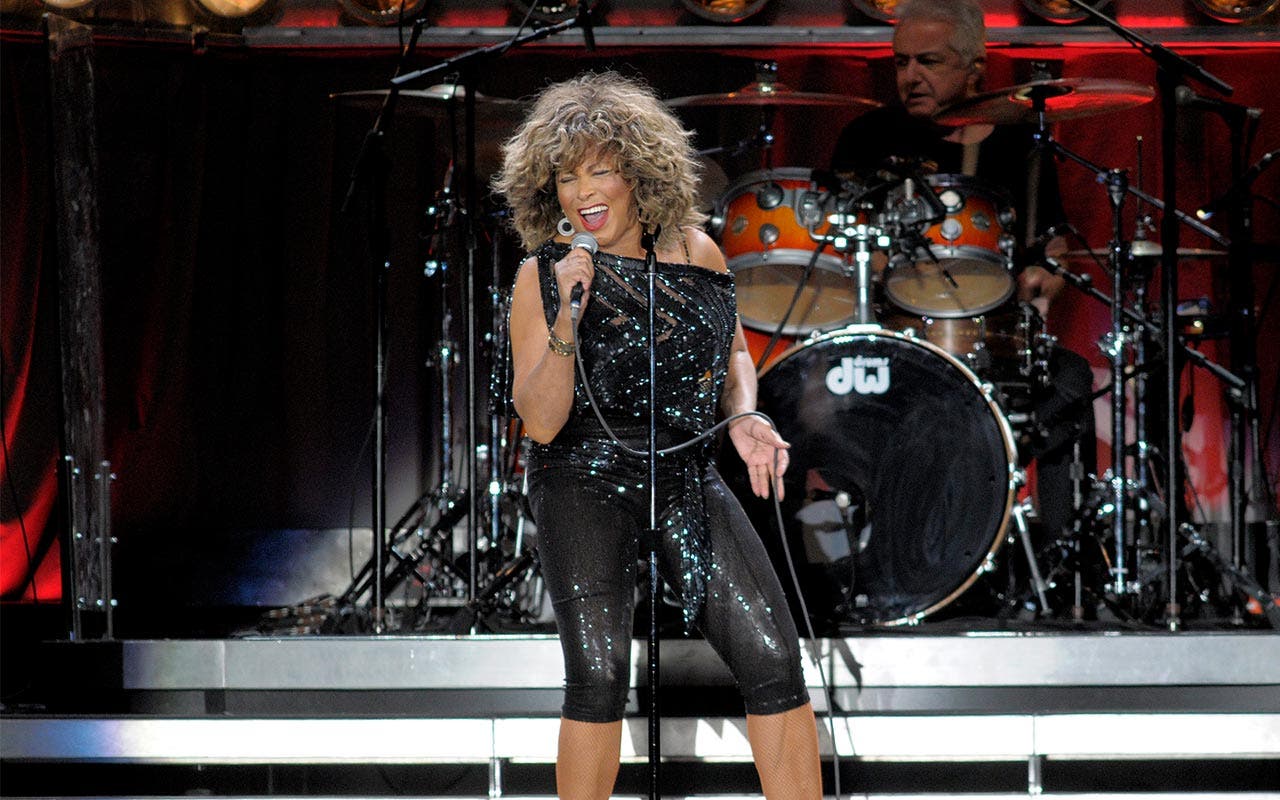 How Tina Turner's net worth was built
Born Anna Mae Bullock, Tina Turner's music career has spanned some five decades. She found fame as a soul and R&B singer along with then-husband Ike Turner, who discovered her when she was an 18 year-old singing in small clubs around St. Louis. She joined his band, and the pair married in 1962. They toured as the Ike and Tina Turner Revue and scored a major hit in the 1960s with their version of "Proud Mary."
In 1973 they had another hit with "Nutbush City Limits," a semi-autobiographical song that Tina Turner wrote. In 1975 she made her film debut as the Acid Queen in The Who's rock opera "Tommy." The Turners divorced in 1978, and Tina Turner embarked on a solo career, initially finding little success. But she made a triumphant comeback with her 1984 album "Private Dancer," which featured the No. 1 single "What's Love Got to Do With It." TheRichest reports that Turner's last tour, in 2008, pulled in $84.8 million. According to Celebrity Net Worth, Turner's net worth is currently $250 million.
Use this net worth calculator to see how your net worth compares to the legendary singer's.
Tina Turner
Born: 1939
Birthplace: Nutbush, Tennessee
---
What she's up to now
In 2008, Turner embarked on her 50th anniversary tour and announced she would retire from her full-time music career. She later moved to Switzerland with her longtime boyfriend, music executive Erwin Bach, and obtained her Swiss citizenship in 2013. She and Bach married the same year. She started practicing Buddhism in the 1970s and collaborated with musicians Regula Curti and Dechen Shak-Dagsay in 2010 for the album "Beyond: Buddhist and Christian Prayers," as well as two other albums, "Children Beyond" in 2011 and "Love Within" in 2014.
---
Accolades
Turner initially found fame in the 1960s, but she won many of her industry awards in the 1980s after her comeback. Among these are three American Music Awards in 1985 and 1986, and six Grammy Awards, including one for Record of the Year in 1985 for "What's Love Got to Do With It."
Think Tina Turner has a lot of cash? Just wait until you see how much Beyoncé is worth!