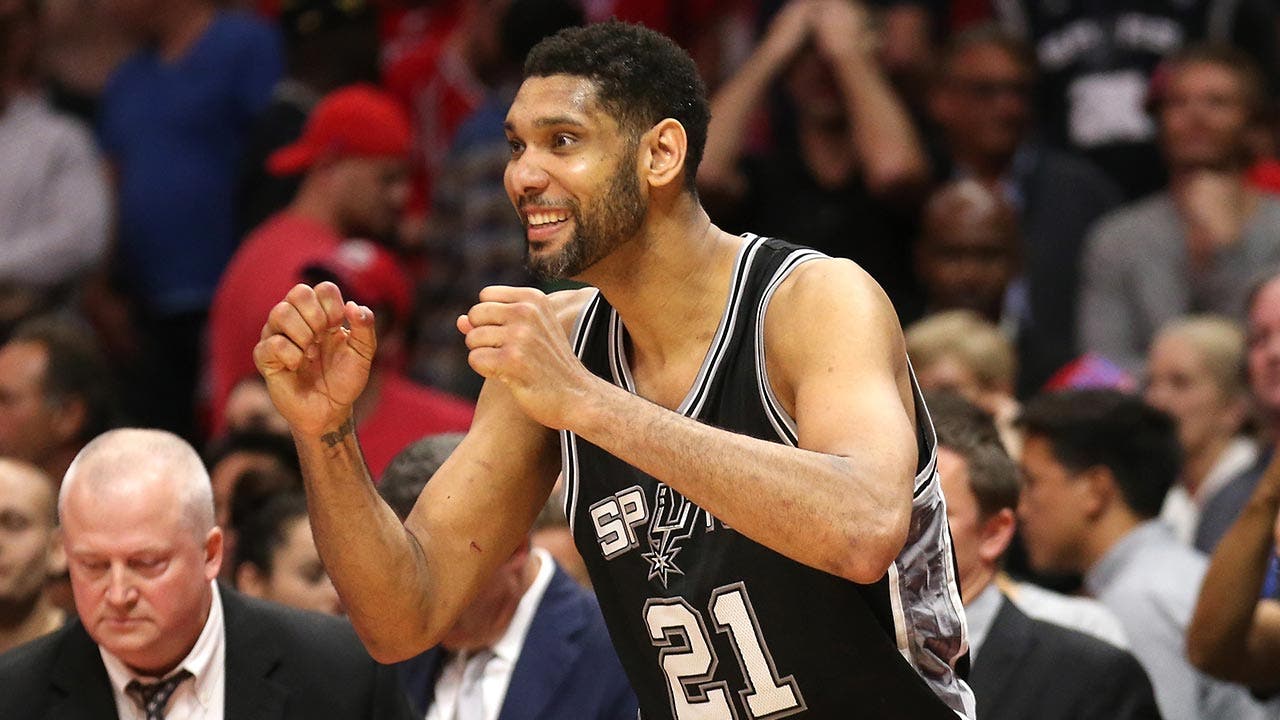 How Tim Duncan's net worth was built
When Tim Duncan retired in 2016, the 19-year NBA veteran received accolades from all around the basketball world.
The 6-foot-11 power forward spent his entire playing career with the San Antonio Spurs after being selected as the top pick in the 1997 NBA draft.
Duncan left an indelible mark on the franchise as it won five championships with him However, his off-the-court demeanor was that of a humble guy who did not like to be the center of attention.
Duncan's stoic personality did not prevent him from getting endorsement deals with Nike, Adidas, Sprite and Bridgestone. He even starred in a funny American Express commercial that used his poker face as the punchline. He also shot a series of commercials for the supermarket chain HEB.
In his last year with the Spurs, Duncan was on a two-year contract worth $10 million. As of May 2017, Duncan's net worth is $130 million according to Celebrity Net Worth.
Use Bankrate's net worth calculator to see how you stack up against Tim Duncan.
Tim Duncan
Born: 1976
Birthplace: St. Croix, U.S. Virgin Islands
---
What's he up to now
Less than a year after his retirement, Duncan returned to the floor of the AT&T Center as an honored guest when the Spurs retired his No. 21 jersey.
His foundation, the Tim Duncan Foundation funds various charitable activities in San Antonio and around the country including his home, the U.S. Virgin Islands. Over the years, the foundation has donated hundreds of thousands of dollars to help combat breast and prostate cancer.
---
Accolades
Duncan's basketball accomplishments are impressive. The San Antonio Express-News describes him as "arguably the best power forward of all time."
The five-time NBA champion earned the league's MVP award twice. In addition, he won three NBA Finals MVP titles and played on 15 All-Star teams. In 2017, he was selected to enter the National Collegiate Basketball Hall of Fame.
Duncan was not the only NBA star to retire in 2016. See how his net worth stacks up against Kobe Bryant, who retired the same year.