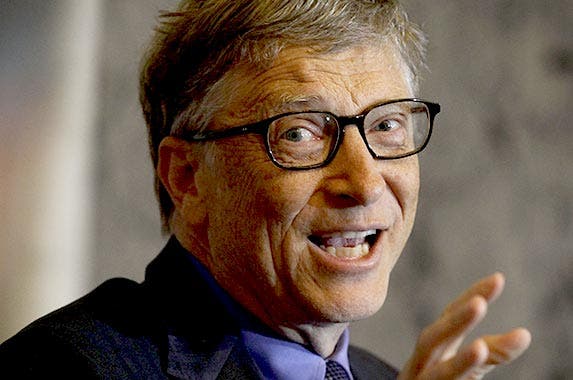 8 rich people who won't leave a fortune to their kids
Self-made millionaires know the value of hard work, and they want their children to know it, too. The 8 fabulously rich magnates shown here are not leaving their wealth to their kids. Rather, most of them are dedicating it to the betterment of society through a variety of philanthropic ventures and forcing their heirs to discover the joys of making a living. Read on to see whose children will have to earn their own money for Lamborghinis and summer mansions.
RATE SEARCH: No summer mansion for you – just a new home? Consider the mortgage rates today offered on Bankrate.com.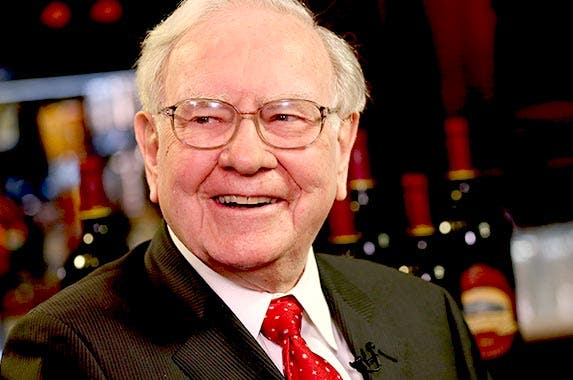 1. Berkshire Hathaway CEO Warren Buffett, 3 children
CNBC/NBCUniversal/Getty Images
Buffett has made no secret of his plan to give all his fortune to charity — most of which is already pledged to the Bill and Melinda Gates Foundation. In 2010, he helped organize the Giving Pledge to publicly state his charitable intentions and to encourage other wealthy individuals to donate at least half their money to charity. He has said his family supports his decision.
LOAN SEARCH: Use Bankrate's LoanMatch tool to find the lowest personal loan rates.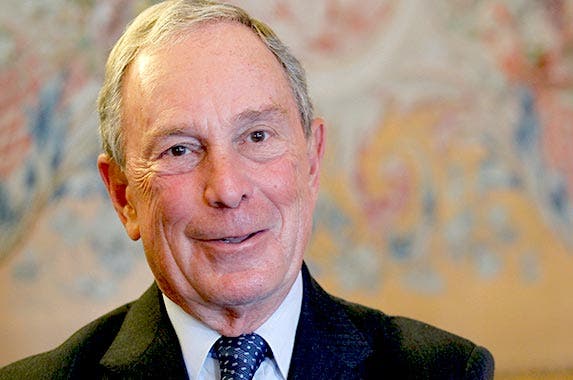 2. Former New York City Mayor Michael Bloomberg, 2 children
Chesnot/Getty Images
Media magnate Michael Bloomberg has pledged to donate most of his wealth and has already given away more than $1 billion to his alma mater, Johns Hopkins University. Through his Bloomberg Philanthropies Foundation, he has donated or pledged money to several health-related organizations, including the World Health Organization, Campaign for Tobacco-Free Kids and Centers for Disease Control and Prevention.
RATE SEARCH: If you're looking to put part of a fortune in certificates of deposit, check out the CD rates today at Bankrate.com.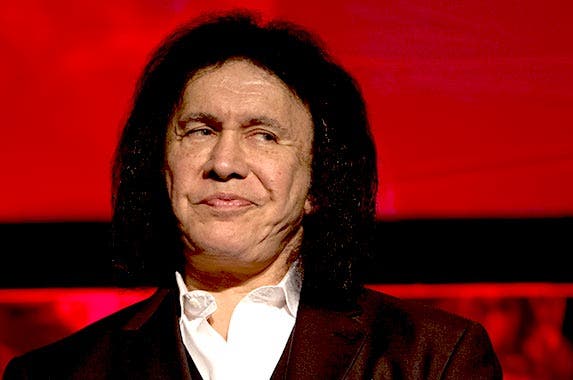 3. Rock star Gene Simmons, 2 children
MichaelBezjian/WireImage/Getty Images
The bass guitarist for Kiss was raised by a single mother and has said in a television interview that his kids will not get rich off his money. They will get a small inheritance, Simmons says, but "every year they should be forced to get up out of bed and go out and work and make their own way." He has not decided what he'll do with his fortune, but he currently sponsors more than 140 African children through ChildFund.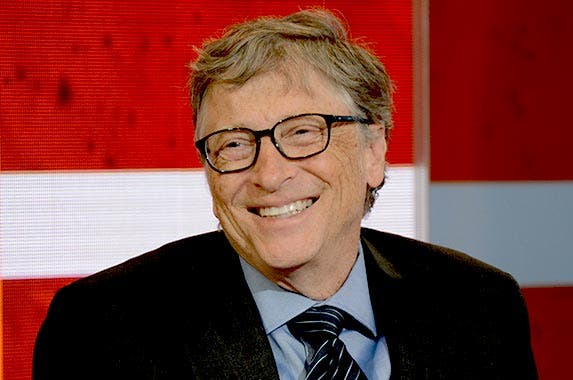 4. Microsoft founder and CEO Bill Gates, 3 children
Ida Mae Astute/Disney ABC TelevisionGroup/Getty Images
A co-founder of the Giving Pledge with Warren Buffett, Gates said in an interview in 2010 that his fortune wouldn't benefit his kids, but could be a big benefit to society. He and his wife founded the Bill & Melinda Gates Foundation in 1994.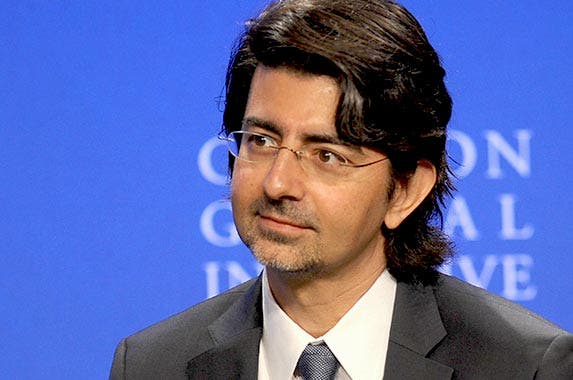 5. EBay founder Pierre Omidyar, 3 children
Sharkpixs/ZUMApress/Newscom
The 1998 IPO of eBay made Omidyar a billionaire at age 31. He donates eBay shares to his philanthropic investment firm, the Omidyar Network. He and his wife, Pam, are dedicated to social change and economic policy.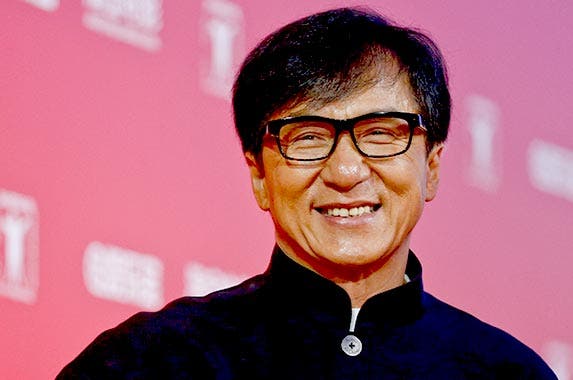 6. Actor Jackie Chan, 2 children
ChinaFotoPress/Visual ChinaGroup/Getty Images
The kung-fu star has pledged to donate half his wealth to his own foundation and said in an interview that if his son is capable, "he can make his own money." He founded the Jackie Chan Charitable Foundation in 1988 to help the needy in Hong Kong. Since then, it has expanded to offer medical help in disaster zones and to help finance the performing arts.
If you need to save some money in a savings account, consider the rates available on Bankrate.com.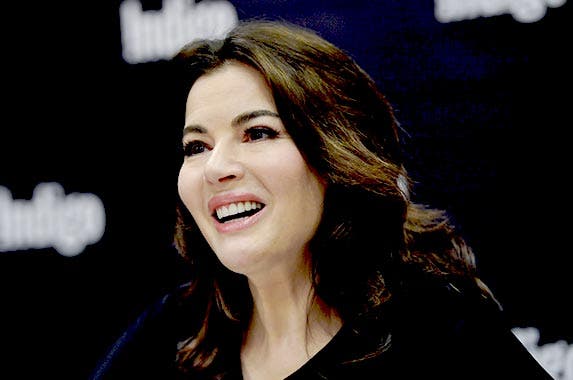 7. British chef Nigella Lawson, 2 children
GeorgePimentel/WireImage/Getty Images
The chef, food writer and television personality has said she believes her children should work to learn the value of money. Though Lawson grew up in a wealthy family, she plans to pay for her children's education and then allow them to earn their own living.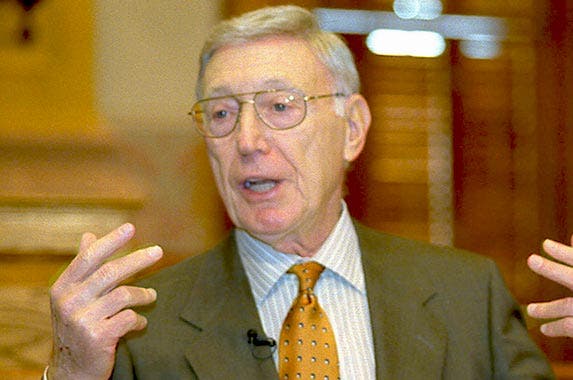 8. Home Depot co-founder Bernard Marcus, 3 children
THE MARCUS FOUNDATION INC.
Marcus told Forbes that an inheritance can be "a terrible burden" and that if his kids want to be wealthy, "they'll have to work for it." He expects to leave nearly all his Home Depot stock to the Marcus Foundation to support educational efforts and the disabled.