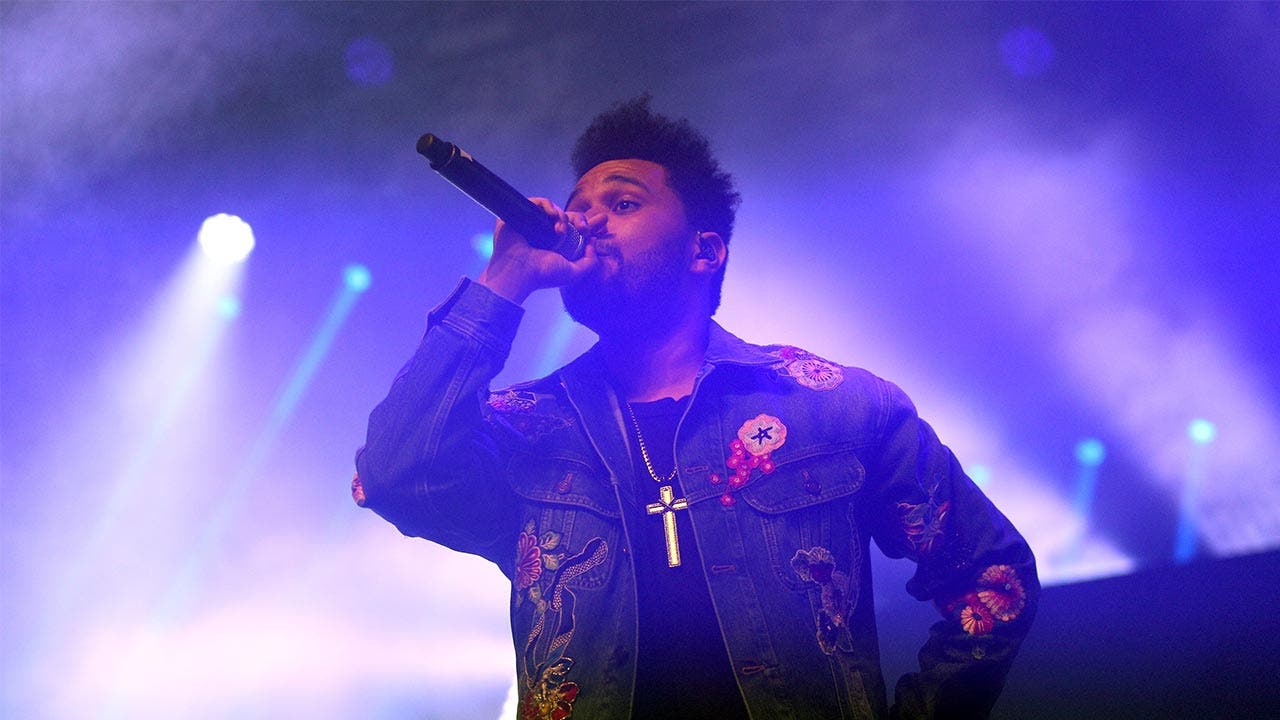 How The Weeknd's net worth was built
Born Abel Tesfaye to Ethiopian immigrants, The Weeknd gained popularity in 2015 for his smash hit "Can't Feel My Face," and for his hairdo, which GQ magazine once described as "an avant-garde dreadlock sculpture." He dropped the "e" in his stage name to avoid trademark issues with another band.
In 2011, The Weeknd released a mixtape called "House of Balloons," which critics liked. He then went on tour and impressed rapper and singer/songwriter Drake, a fellow Canadian who was in the audience for one of his concerts. The Weeknd ended up singing on several tracks for Drake's "Take Care" album and performed at a festival that Drake hosts annually in Toronto.
In 2012, The Weeknd performed at the Coachella Festival in California. He and his band also played in various major U.S. cities, including two sold-out shows in New York that drew praise from Rolling Stone magazine. Later that year, he signed with Republic Records. From there, his career momentum continued to build. He did a track for one of the "Hunger Games" movies, wrote a song for the "Fifty Shades of Grey" soundtrack, toured with Justin Timberlake, and made guest appearances on albums by Kanye West and Beyoncé.
By mid-2015, he was holding the three top spots on Billboard's R&B chart with "Can't Feel My Face," "The Hills" and "Earned It."
The Weeknd's rapid rise has enabled him to accumulate a net worth of $30 million as of May 2017, according to Celebrity Net Worth.
Use this net worth calculator to see figure your own net worth.
The Weeknd
Born: 1990
Birthplace: Scarborough, Ontario
---
What he's up to now
The Weeknd, who has cut his hair, is on a five-month world tour to support his album, "Starboy," which was released in November 2016 and debuted at No. 1 on the Billboard charts. The tour started in Stockholm and concludes July 2017 in Paris. The second U.S. leg of the tour starts in June.
---
Accolades
The Weeknd donated $50,000 to the University of Toronto's Ethiopian Studies program to support his heritage. He received a Professional Excellence Award in 2014 from the Bikila Award organization, which partners with the University of Toronto to help Canadians of Ethiopian ancestry achieve academic and professional excellence. He won two Grammys in 2016 and has received numerous nominations, including an Academy Award nomination for best original song for "Earned It," from the film "Fifty Shades of Grey" in 2015. He was also nominated for the prestigious Canadian Polaris Music Prize for his mixtape "House of Balloons" in 2011.
See how The Weeknd's bank balance stacks up against rapper and producer Juicy J's net worth.