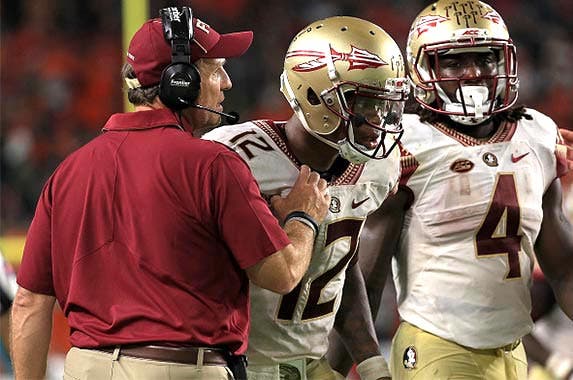 5 highest-paid college football coaches
This is the time of year when the best college football teams are playing in bowl games. And the best, and most well-paid, coaches are in action, too.
Among the five top-paid coaches, two led their teams to this season's College Football Playoff, and the other coaches have their teams in top bowl games.
These coaches will combine to make almost $33 million this season, according to the latest income figures from USA Today.
Who tops the list of highest-paid college football coaches? Find out.
RATE SEARCH: Even if yours isn't a huge salary, you might want to put some money in certificates of deposit. You'll find great CD rates today at Bankrate.com.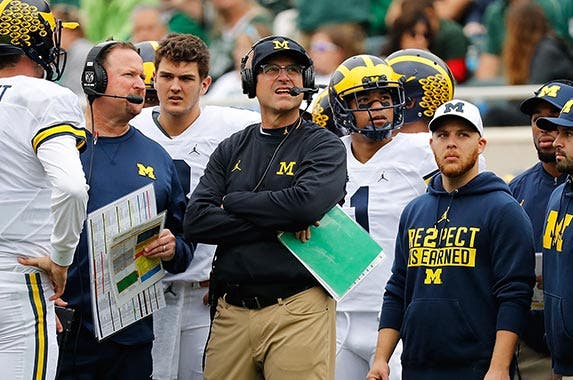 Jim Harbaugh (University of Michigan)
Leon Halip/Getty Images
2016 total pay: $9,004,000
Jim Harbaugh's first season with Michigan was a huge success. Harbaugh led Michigan to a 10-3 record and capped off the 2015 season with a 41-7 rout of the Florida Gators in the Citrus Bowl. In 2016, Michigan went 10-3 as well.
LOAN SEARCH: Find the Lowest Personal Loan Rates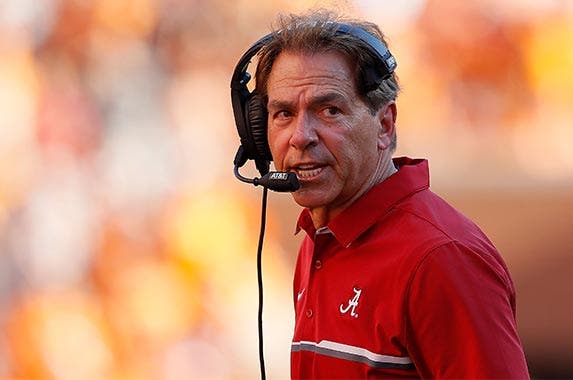 Nick Saban (University of Alabama)
Kevin C. Cox/Getty Images
2016 total pay: $6,939,395
Nick Saban has won four national championships with Alabama, in addition to winning one as the head coach of LSU in 2003. Saban joined Paul "Bear" Bryant as the only coaches to win five national titles in the modern era. In addition, Fortune ranked Saban No. 11 in its annual list of the world's greatest leaders.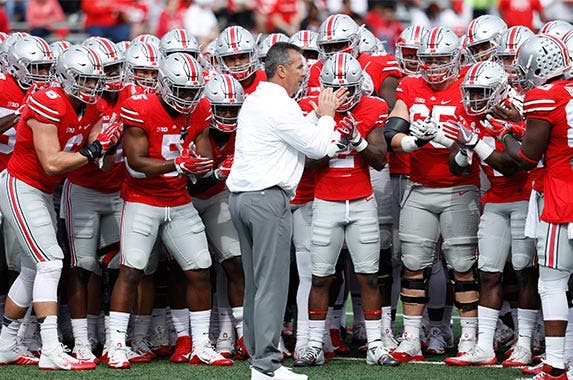 Urban Meyer (Ohio State University)
Joe Robbins/Getty Images
2016 total pay: $6,094,800
When Urban Meyer led the Buckeyes to the 2014 national championship, he joined Nick Saban as the only coaches to win titles at two schools. Meyer previously won two championships as head coach of the Florida Gators.
RATE SEARCH: Moving to a new job and looking for a house? Look for the best mortgage rates today at Bankrate.com.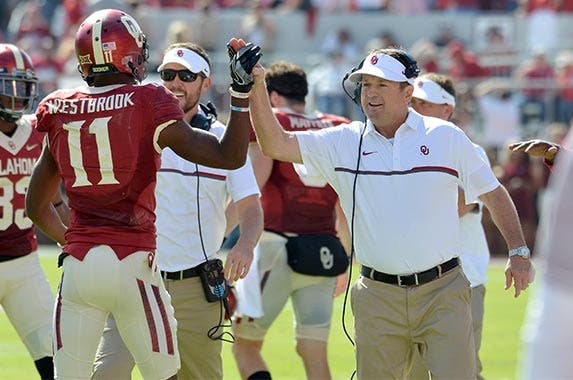 Bob Stoops (University of Oklahoma)
Jackson Laizure/Getty Images
2016 total pay: $5,550,000
Bob Stoops has left a major mark in his nearly two decades as Oklahoma's head coach. He led the Sooners to an undefeated season and a national championship in 2000. In 2013, he passed Barry Switzer to become the winningest coach in Sooners history. He also coached Heisman Trophy winners Jason White and Sam Bradford.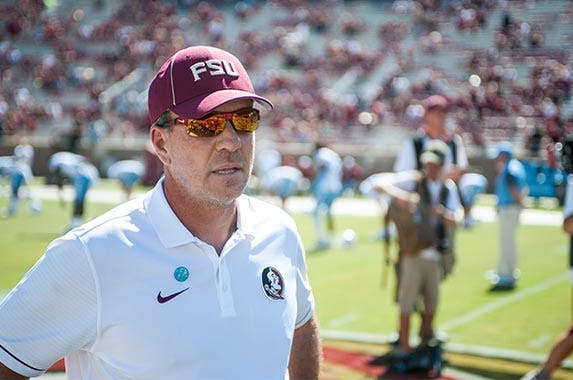 Jimbo Fisher (Florida State University)
Jeff Gammons/Getty Images
2016 total pay: $5,250,000
Since Jimbo Fisher took the head coaching job at Florida State in Tallahassee, the university has been a fixture in the top 25. Fisher led the Seminoles to a national championship in 2013, a year in which his starting quarterback, Jameis Winston, won the Heisman Trophy.