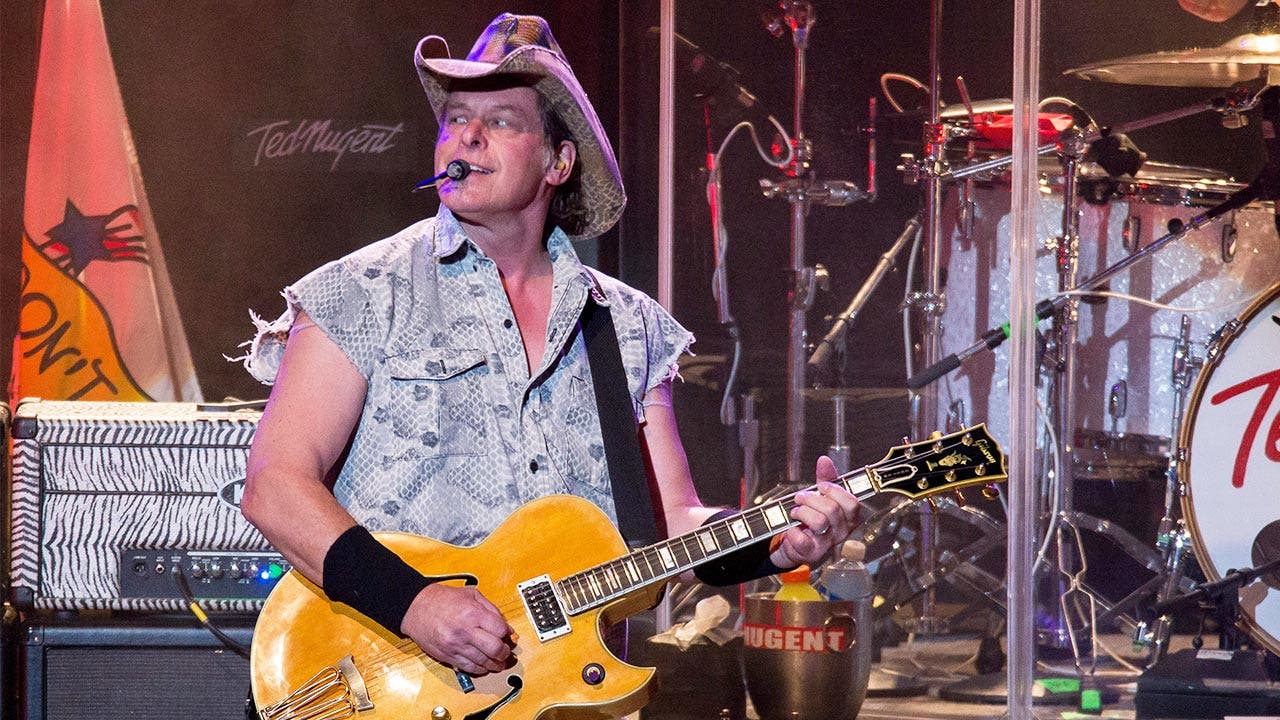 How Ted Nugent's net worth was built
Musician Ted Nugent is known for his rock music classics, but he gained notoriety recently for his support of gun-ownership rights and other conservative causes.
He gained fame in the music business as the lead guitarist for the band "The Amboy Dukes," known for the 1968 hit song, "Journey to the Center of the Mind."
As a solo artist, Nugent's hits in the 1970s include "Cat Scratch Fever," "Wango Tango" and "Great White Buffalo," classic rock songs often played on radio stations today.
Nugent has sold more than 30 million records, and he has toured regularly since rising to fame in the late 1960s.
Nugent was the host of a popular 2003 survivalist reality show that aired on VH1. In 2004, a four-part miniseries was created from the show, titled "Surviving Nugent: The Ted Commandments."
As of June 2017, Nugent's net worth was $20 million, according to Celebrity Net Worth.
Use this net worth calculator to see how you compare to this ultra-conservative rock 'n' roll star.
Ted Nugent
Born: 1948
Birthplace: Redford, Michigan
---
What he's up to now
Nugent's 2017 on-the-road schedule includes a U.S. tour titled "Rockin America Again." The five-week summer tour kicks off in Wendover, Nevada and concludes in St. Charles, Illinois.
An avid big-game hunter, in 1996, Nugent was appointed to board of directors of the National Rifle Association, on which he currently serves.
In April 2017, Nugent, along with Kid Rock and Sarah Palin, spent an evening dining with President Trump at the White House, enjoying a house tour and talking policy and politics.
---
Accolades
Nugent released five albums between 1975 and 1980 that were certified platinum or better. Altogether, he has recorded 29 albums.
His published books include "God, Guns & Rock 'n' Roll," "Kill It & Grill It: A Guide to Preparing and Cooking Wild Game and Fish," and "Ted, White and Blue: The Nugent Manifesto." He writes for more than 32 publications, and he was inducted into the Bowhunters Hall of Fame in 2006.
Nugent's rock star status has brought him an impressive net worth. Now, take a look at some other mega-successful pop stars and rockers who've made it big in the music business.