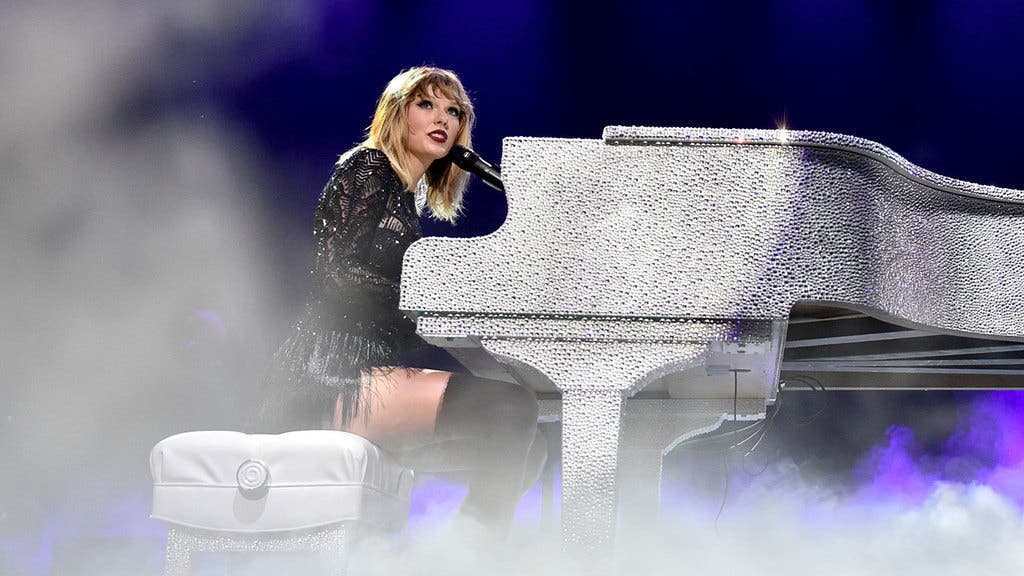 How Taylor Swift's net worth was built
Taylor Swift began to build serious wealth with 1989 world tour, which grossed around $200 million. She also pads her bank account from endorsement deals with brands including Apple, Diet Coke and Keds, and had estimated total earnings of $170 million in 2016.
Swift was singing at events by age 10. At 11, she sang the national anthem at a Philadelphia 76ers game. She started writing her own songs by age 12.
She scored her first contract with Scott Borchetta's Big Machine Records after a performance at the Bluebird Cafe in Nashville, Tennessee. She released her first single, "Tim McGraw," in 2006. It was a top 10 hit and sold more than 2.5 million copies. Later, she made the transition from country music to pop.
As of August 2017, Taylor Swift's net worth was $280 million, according to Forbes.
Use Bankrate's net worth calculator to see how your net worth compares with Swift's.
Taylor Swift
Born: 1989
Birthplace: Reading, Pennsylvania
---
What she's up to now
In addition to writing and recording music, Swift continues to earn money from endorsements. She also consistently makes headlines for her romantic life, with past links to Joe Jonas, Taylor Lautner, John Mayer, Cory Monteith, Jake Gyllenhaal, Harry Styles, Calvin Harris and Tom Hiddleston.
Additionally, she made news for her feud with Kayne West and Kim Kardashian West over West's song "Famous," which refers to Swift using provocative lyrics. Kanye West claims Swift gave him permission for the lyrics, but she has denied it.
More recently, a Denver jury sided with Smith in her lawsuit claiming she'd been groped by a radio host. Jurors awarded her a symbolic $1 in damages, as she had requested.
---
Accolades
For the third straight year in 2017, Swift has made the Forbes Celebrity 100 list of the world's highest-paid entertainers. She also was named by Forbes as one of America's Richest Self-Made Women in both 2016 and 2017. Plus, she has won multiple Grammys, Kid's Choice Awards, MTV Video Music Awards and People's Choice Awards, among others.
Think Taylor Swift is doing well? See how she stacks up against her pop music rival,
Katy Perry
.