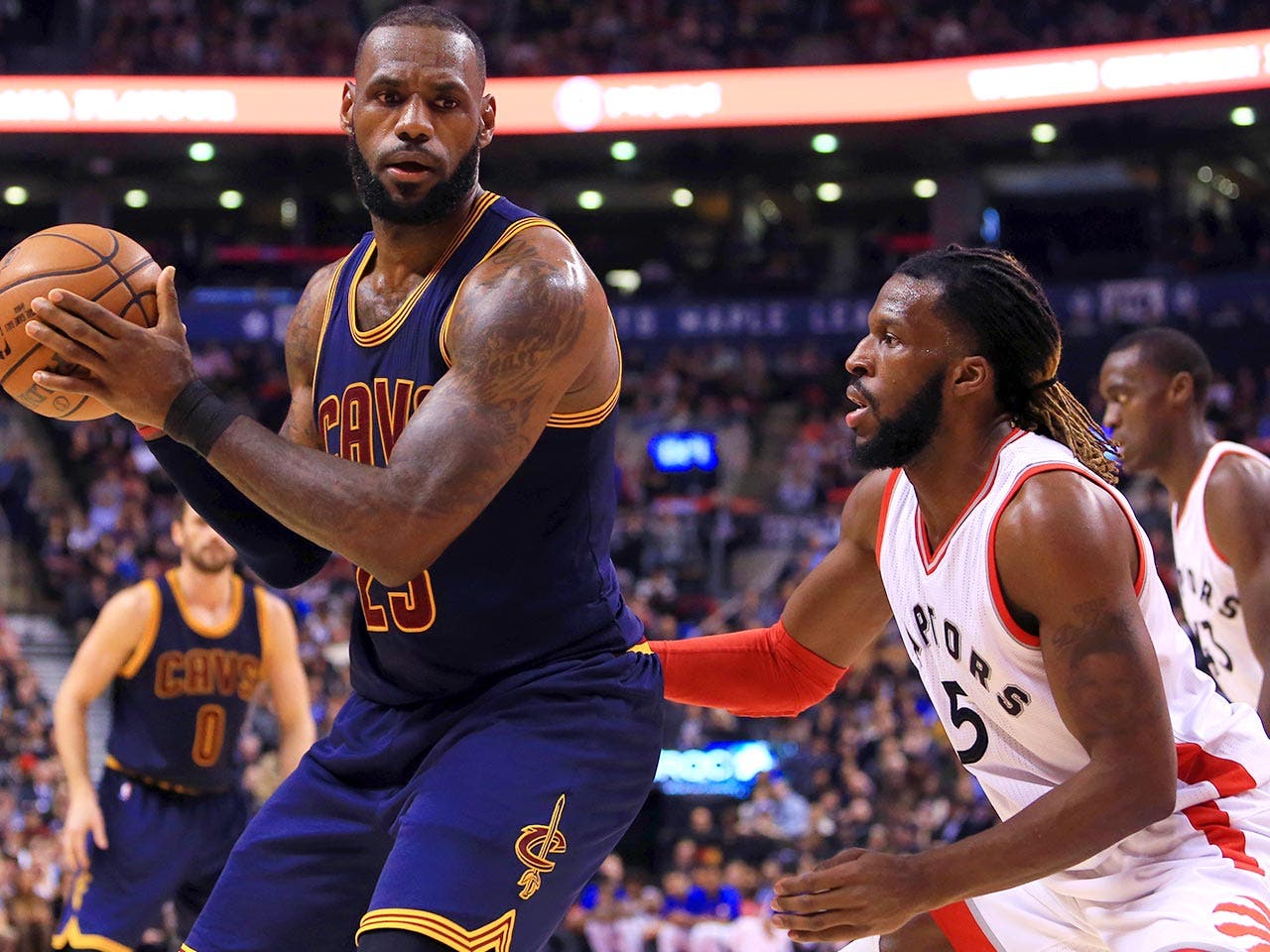 The 10 highest-paid NBA players
Although the NBA puts a cap on player salaries, the 10 highest-paid players will earn over $264 million in salaries alone for the 2016-2017 season.
Read on for the NBA players who have soared to the top 10 in total earnings this year.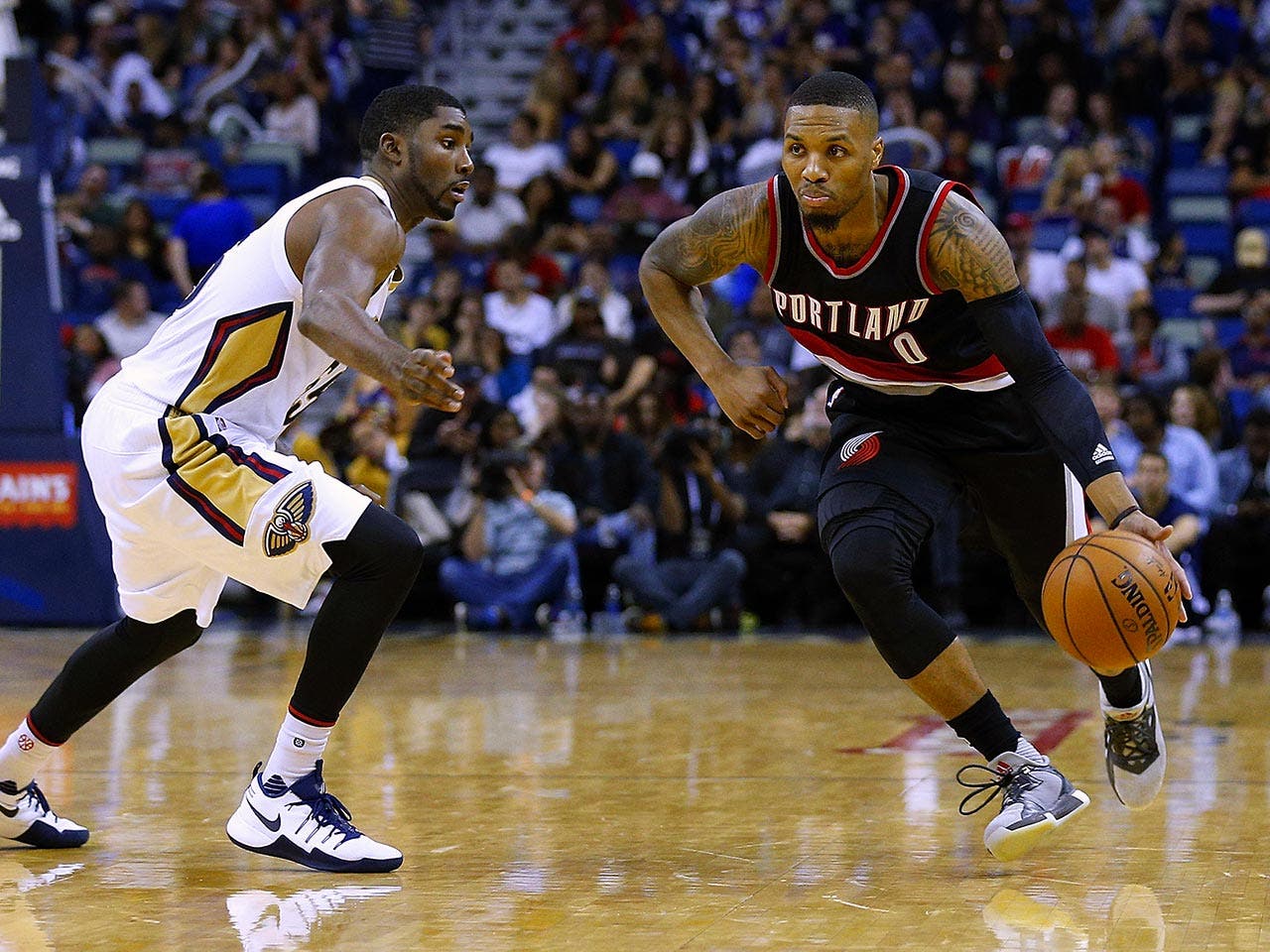 No. 10: Damian Lillard, Portland Trail Blazers
Jonathan Bachman/Getty Images
2016-2017 salary: $24,328,425
At age 26, Damian Lillard is seen as one of the best young talents in the game and is the centerpiece of a Portland Trail Blazers team that looks like it could squeak into the playoffs. Lillard is averaging over 21 points per game for his career.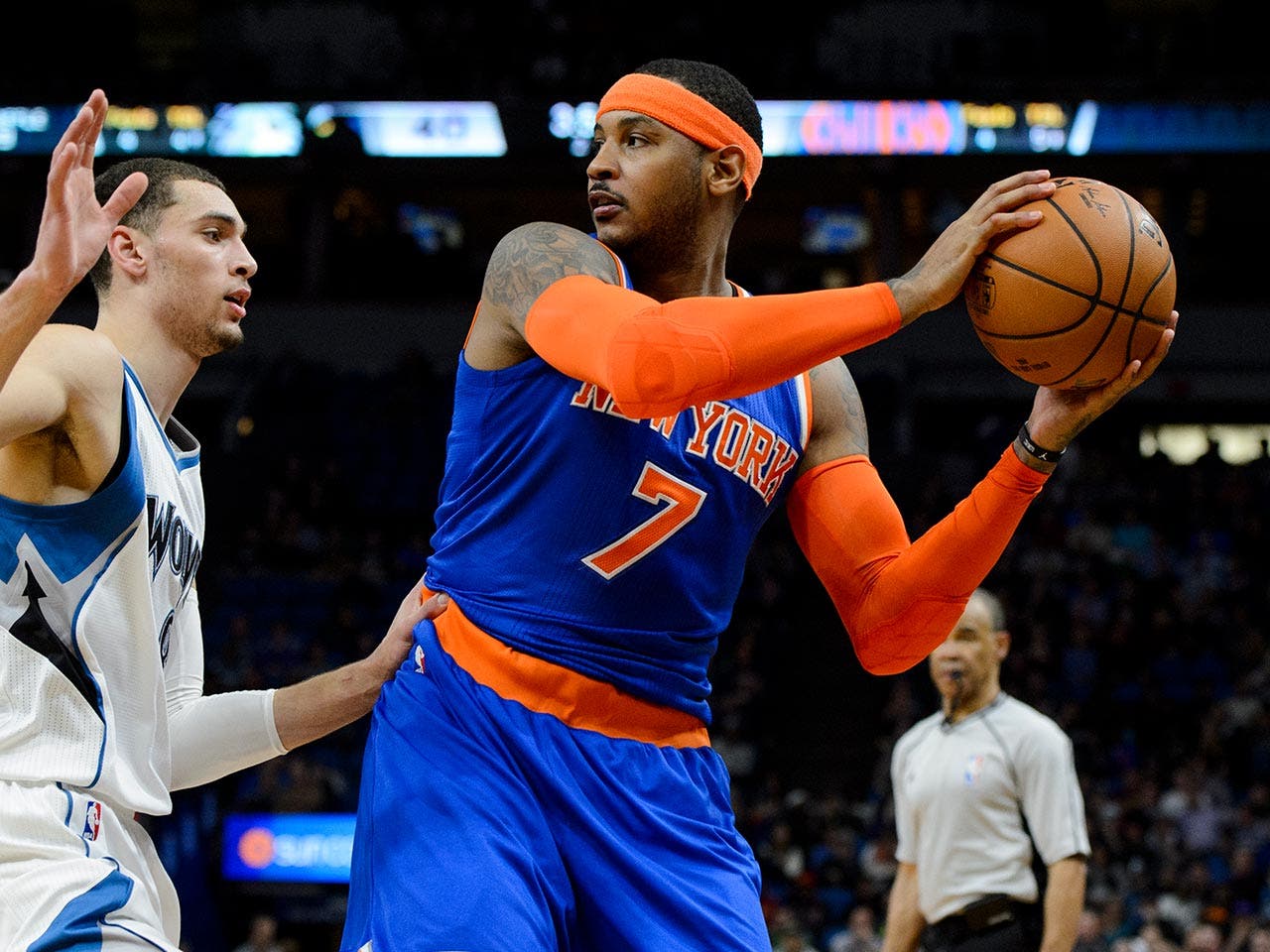 No. 9: Carmelo Anthony, New York Knicks
Hannah Foslien/Getty Images
2016-2017 salary: $24,559,380
Big city, bright lights, big contract. Carmelo Anthony, one of the best offensive talents in the game, signed a five-year contract extension worth $124 million with the New York Knicks in 2014.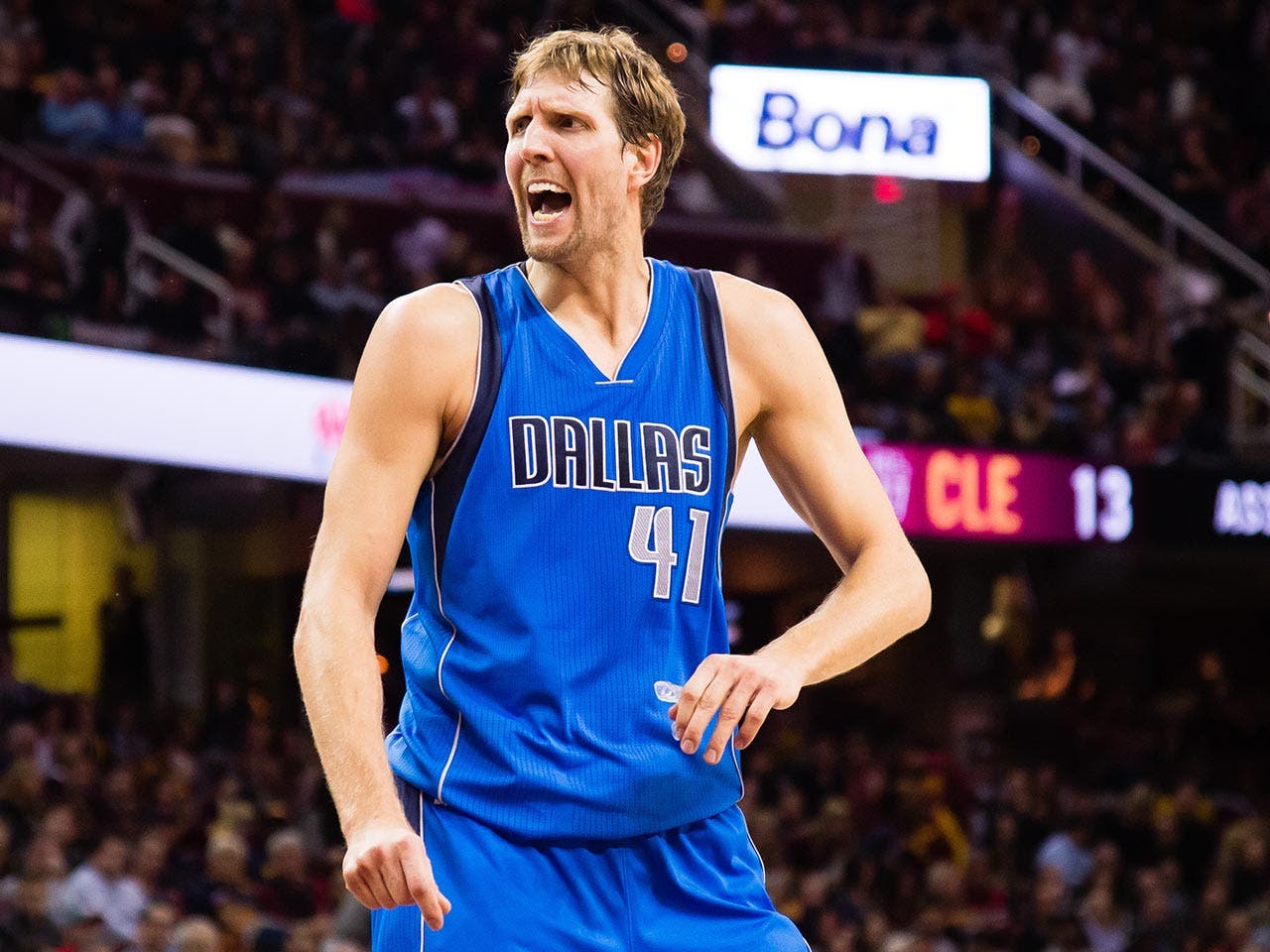 No. 8: Dirk Nowitzki, Dallas Mavericks
Jason Miller/Getty Images
2016-2017 salary: $25 million
Dirk Nowitzki is a surefire Hall of Famer and one of the best basketball players of all time — but time eventually catches up to you. At age 38, Nowitzki is averaging about 12 points per game this season, well off his career average of 22 points per game. Nowitzki is a 13-time All Star and has an NBA championship as well as a Finals MVP.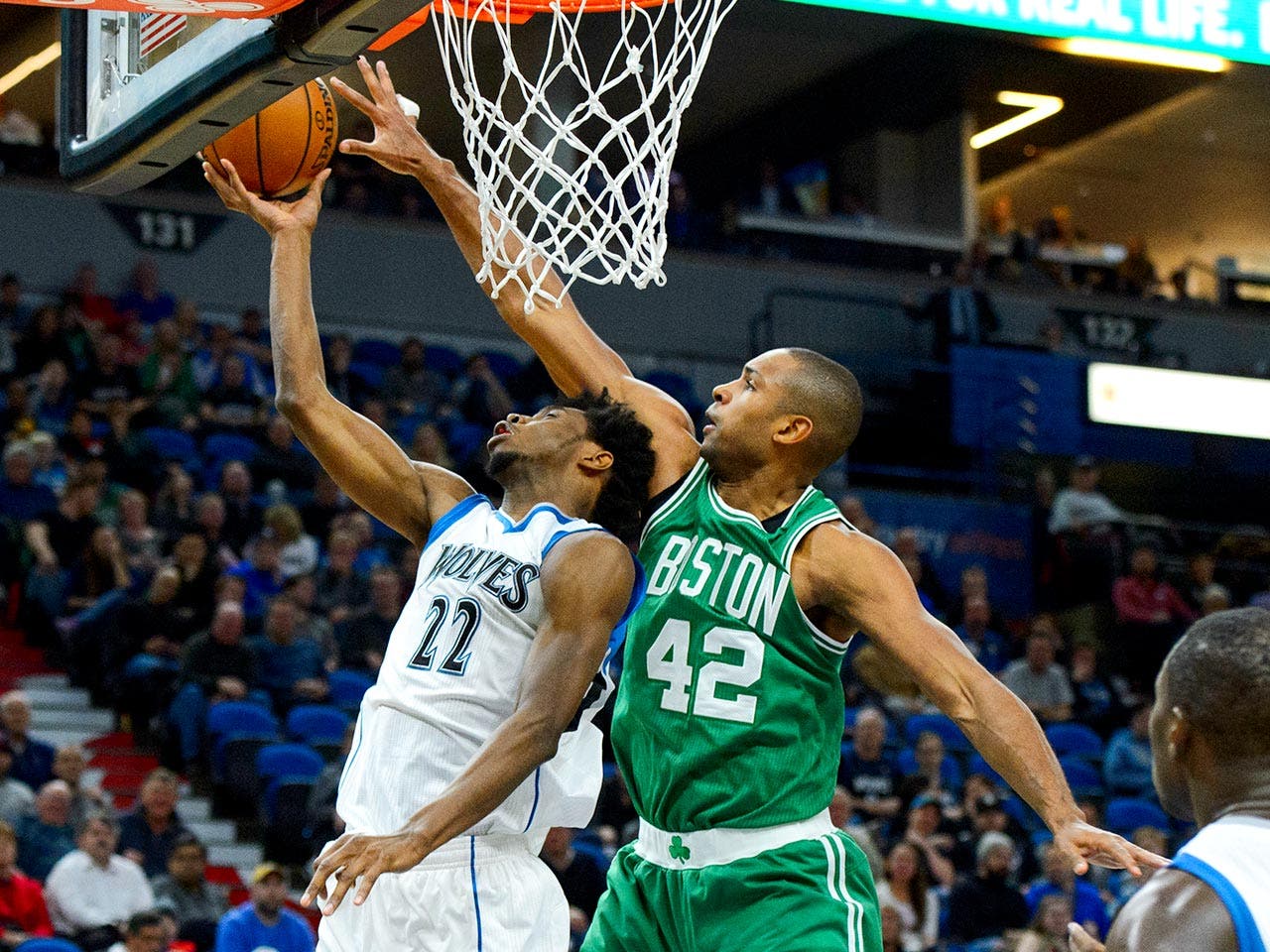 No. 7: Al Horford, Boston Celtics
Hannah Foslien/Getty Images
2016-2017 salary: $26,540,100
Al Horford signed with the Boston Celtics this past offseason after spending his first nine NBA seasons with the Atlanta Hawks. Horford is a four-time All Star and regarded as one of the best centers in the league.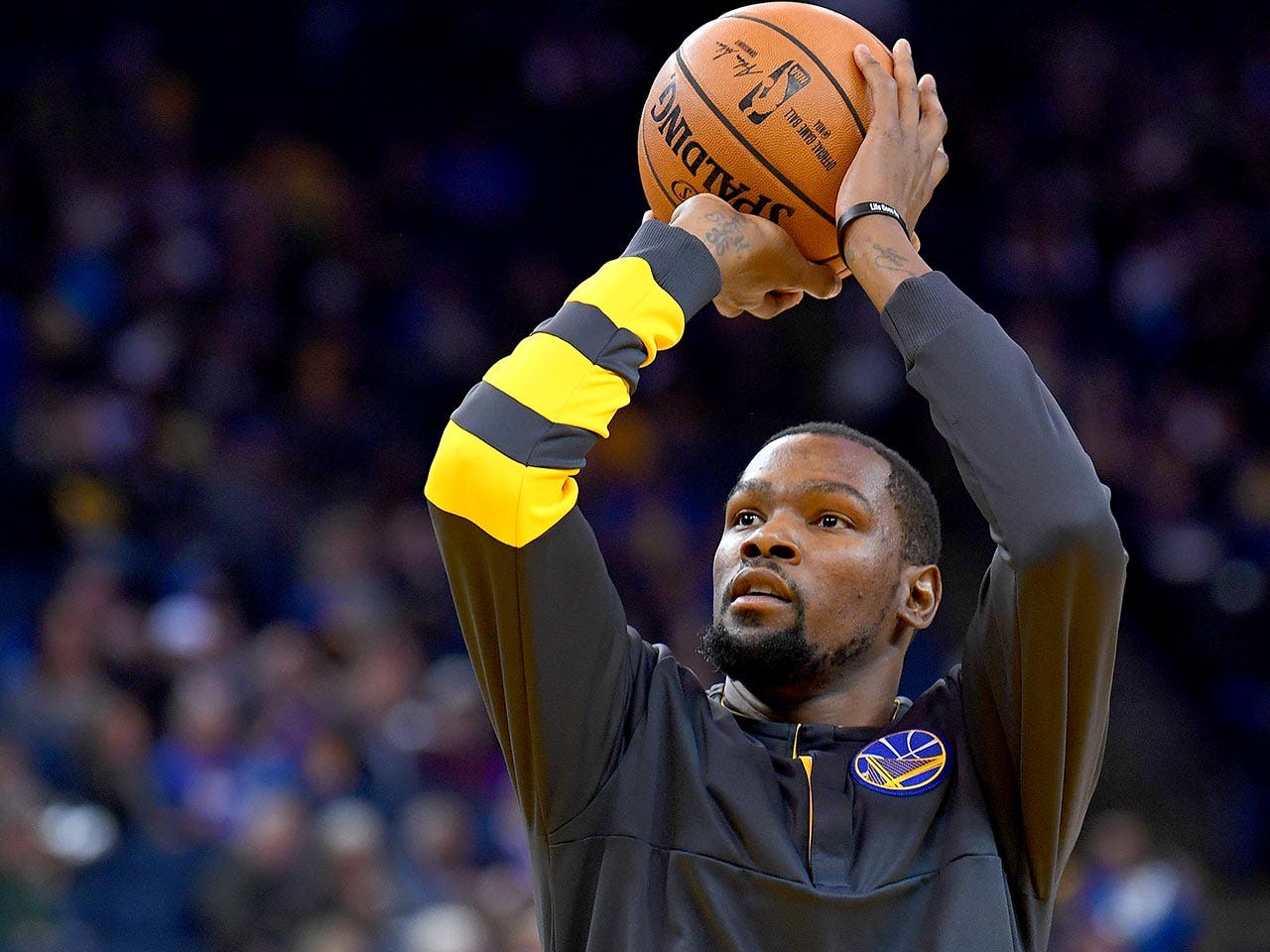 No. 6: Kevin Durant, Golden State Warriors
Thearon W. Henderson/Getty Images
2016-2017 salary: $26,540,100
As if the Golden State Warriors didn't already have enough offensive firepower, they added Kevin Durant in free agency during the offseason. Durant is a seven-time All Star and one-time MVP winner, but he has yet to win a championship.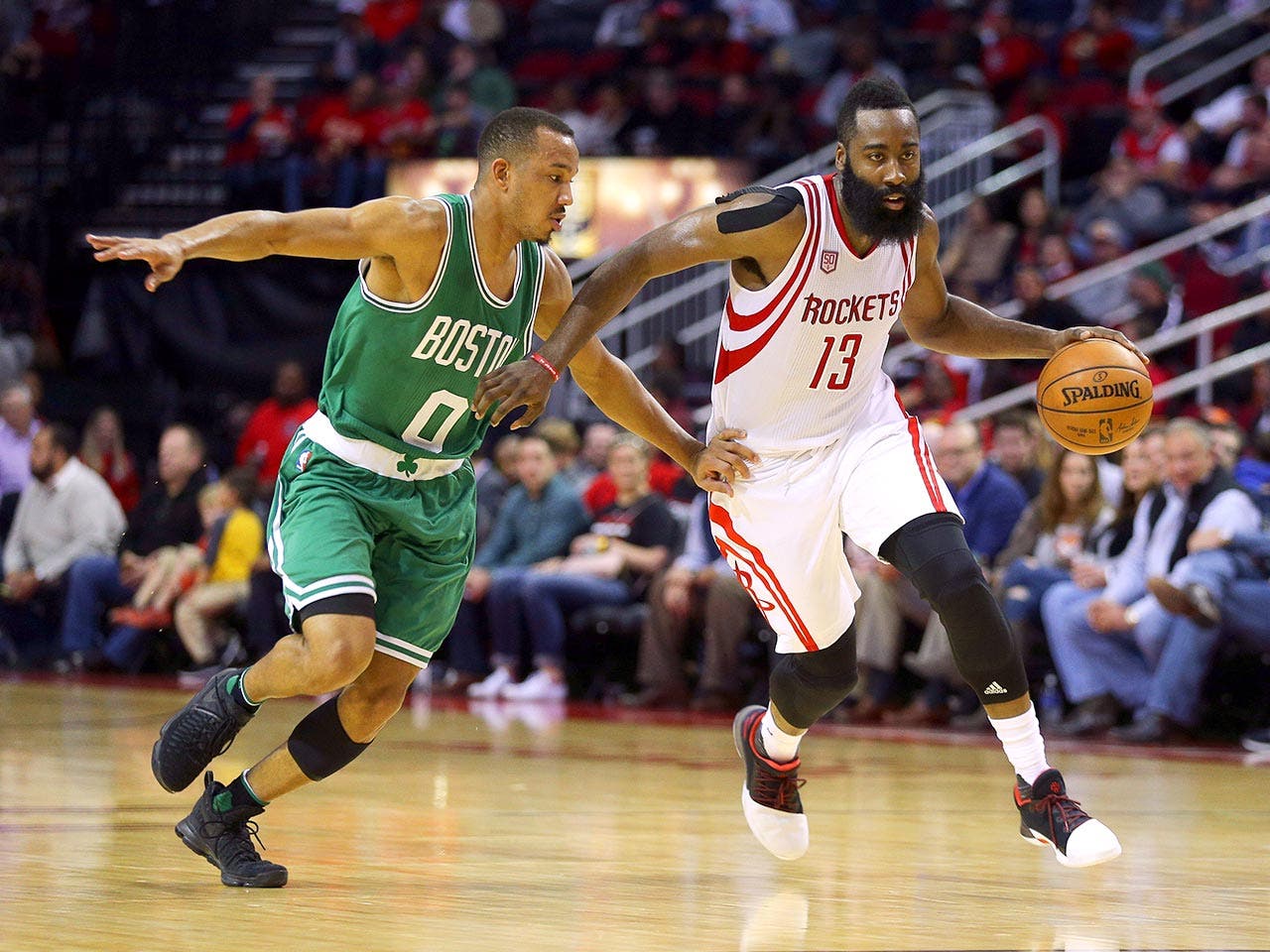 No. 5: James Harden, Houston Rockets
Bob Levey/Getty Images
2016-2017 salary: $26,540,100
James Harden has always been an offensive juggernaut, but he's taken his game to a new level under new Houston Rockets head coach Mike D'Antoni. "The Beard" is averaging a career-high in assists (11.8 per game, as of this writing) and is in the mix for MVP.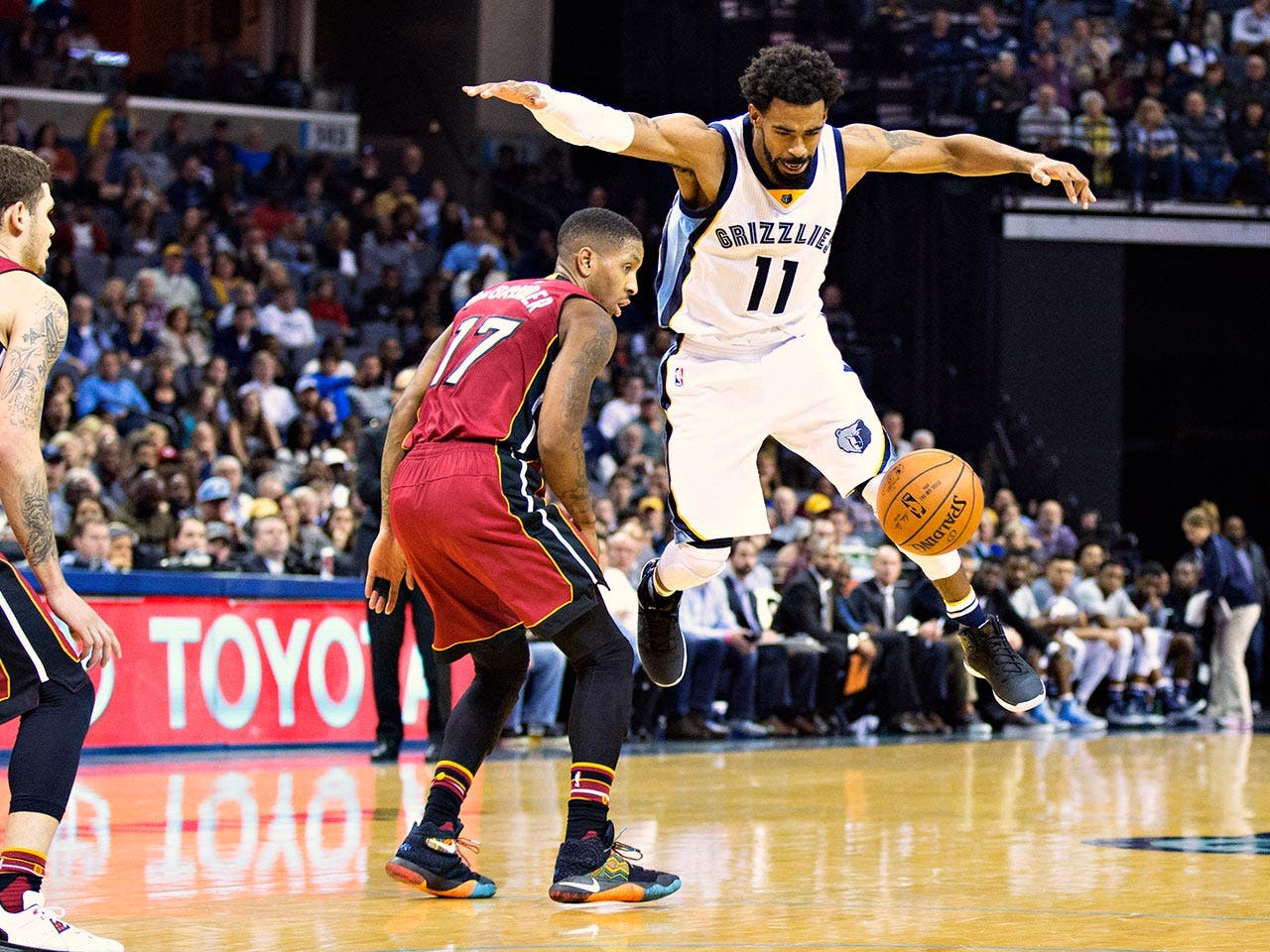 No. 4: Mike Conley, Memphis Grizzlies
Wesley Hitt/Getty Images
2016-2017 salary: $26,540,100
Mike Conley signed the biggest contract in NBA history at five years, $153 million to stay with the Memphis Grizzlies, where he's played his entire pro career.
Conley has never made an All-Star team and is injury-prone, but he's seen as one of the more underrated players in the league, averaging about 14 points and six assists for his career.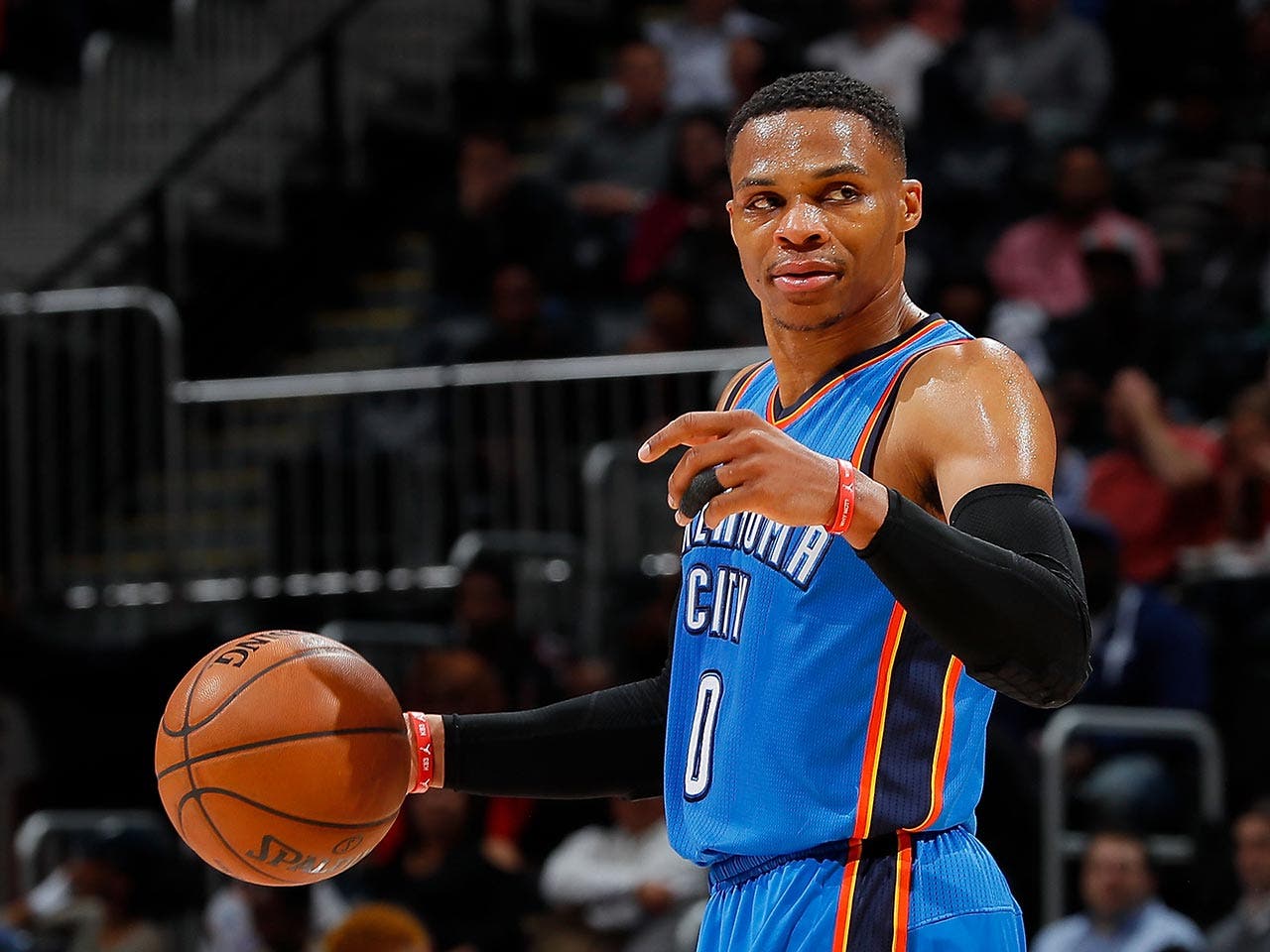 No. 3: Russell Westbrook, Oklahoma City Thunder
Kevin C. Cox/Getty Images
2016-2017 salary: $26,540,100
It's Russell Westbrook's first season in Oklahoma City without former teammate Kevin Durant, and Westbrook is putting the team on his back. He's a triple-double machine, threatening to become the first player since Oscar Robertson to average a triple double for an entire season. He also finds himself among the favorites to win the MVP.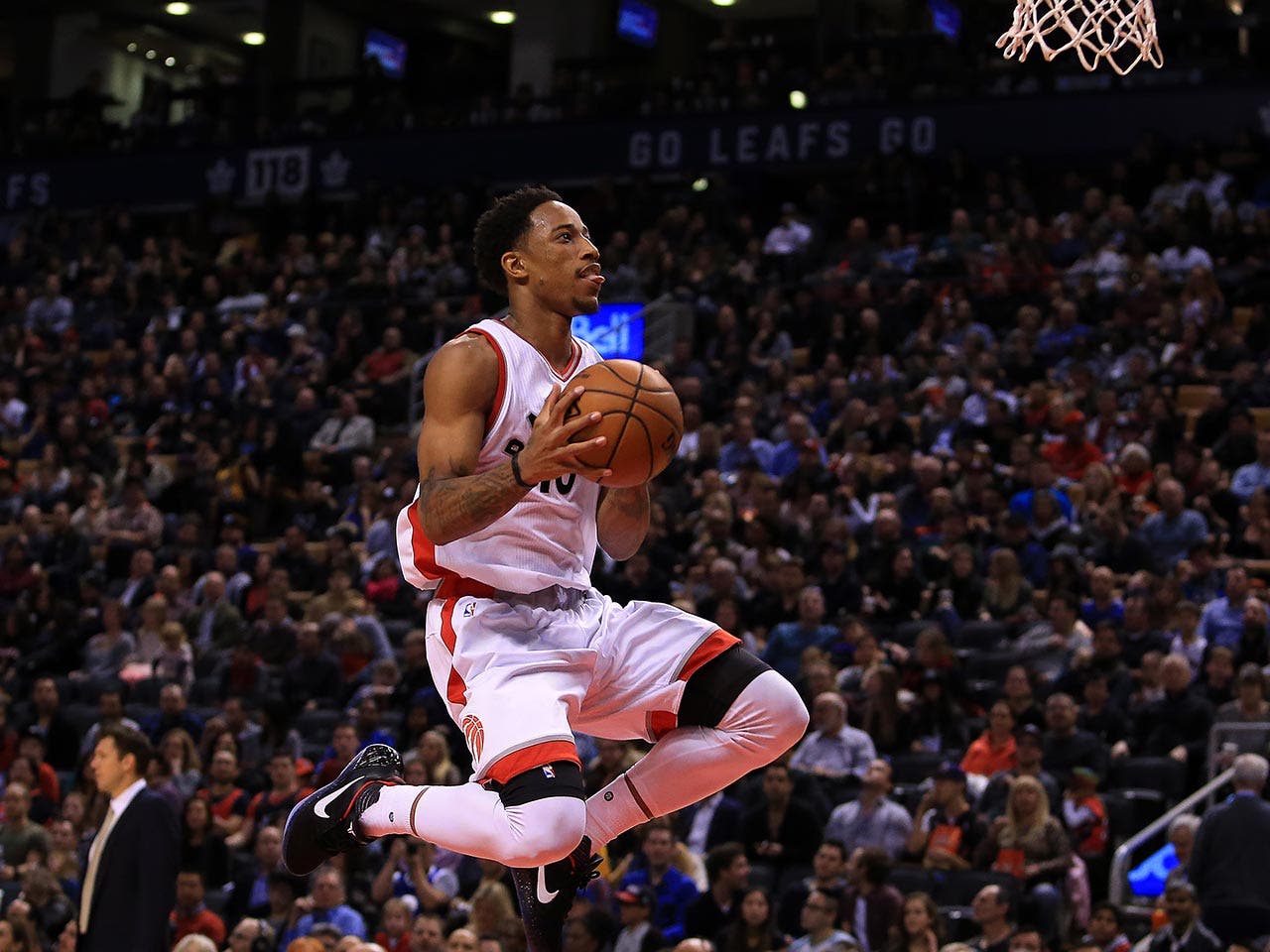 No. 2: DeMar DeRozan, Toronto Raptors
Vaughn Ridley/Getty Images
2016-2017 salary: $26,540,100
You may be asking yourself, "I know Demar DeRozan is good, but is he worth that big of a contract?" Timing is everything, and DeRozan hit free agency as the salary cap jumped over $20 million. Translation: Teams had way more money to spend on players.
Entering his prime years at 27 years old, DeRozan is a two-time All Star and helped lead the Toronto Raptors to a franchise record 56-win season in 2015-2016.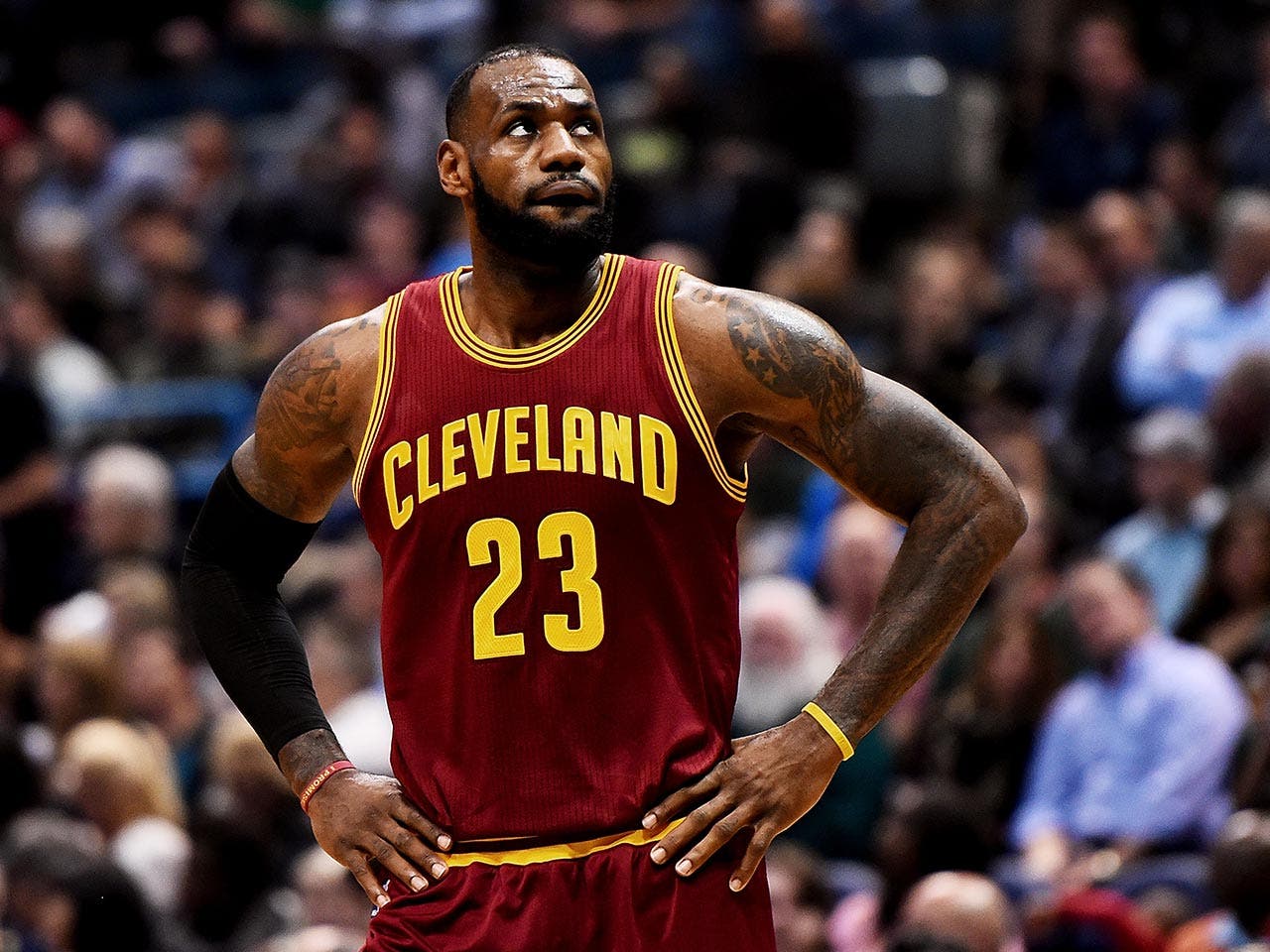 No. 1: LeBron James, Cleveland Cavaliers
Stacy Revere/Getty Images
2016-2017 salary: $30,963,450
Last season, LeBron James led the Cleveland Cavaliers to their first NBA championship. It was James' second season back with the Cavs after his stint with the Miami Heat, where he won two NBA titles. King James also has four MVPs and is a 12-time All Star.