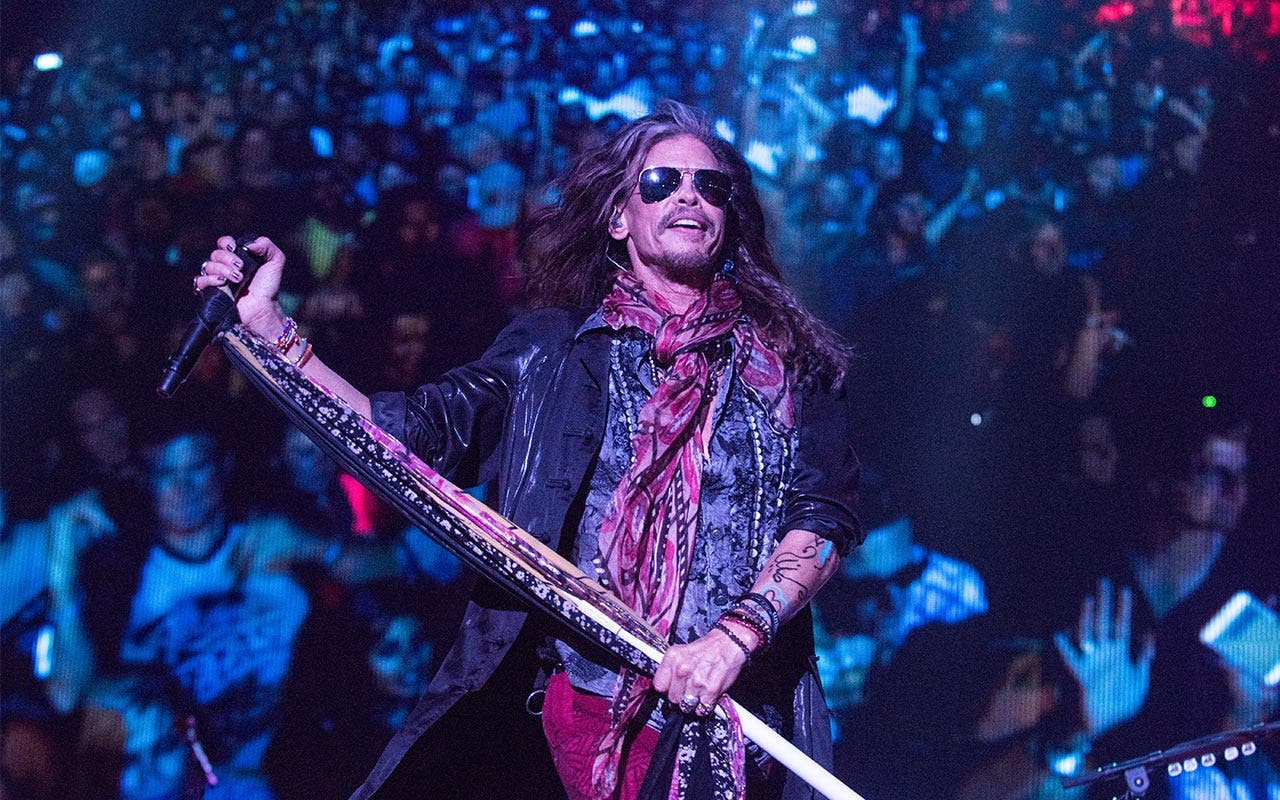 How Steven Tyler's net worth was built
Born Steven Victor Tallarico, Aerosmith frontman Steven Tyler has enjoyed over 40 years of success in the music business. The money started rolling in when Aerosmith, formed in Boston in 1971, landed a contract the following year with Columbia Records. The group recorded a series of big-selling albums and by the mid-'70s, Aerosmith had reached rock 'n' roll super-stardom. Tyler's flamboyant, gypsy-style stage outfits were a big part of the band's appeal.
Drug abuse and conflict among band members took a toll on the group in the early 1980s. But by 1987, the boys had cleaned up their act and were making hit records again and playing to sold-out arenas. A collaboration with Run-D.M.C. on "Walk This Way" helped launch the group's comeback.
In 2011, Tyler joined the TV show "American Idol" as a judge, replacing Simon Cowell. He also published an autobiography, "Does the Noise in My Head Bother You?" which became a best-seller.
Tyler's net worth as of March 2017 is $130 million, according to Celebrity Net Worth. Tyler, who loves motorcycles, is also co-owner of Dirico Custom Motorcycles, which he launched with his cousin and cycle designer, Mark Dirico. Tyler's collectible Hennessey Venom GT Spyder recently sold at auction for $800,000 to benefit his charity, Janie's Fund, which supports abused girls.
Use this net worth calculator to see how you stack up against Steven Tyler.
Steven Tyler
Born: 1948
Birthplace: New York City
---
What he's up to now
Tyler released his first solo country album in 2016, titled "We're All Somebody From Somewhere." The album debuted on the Billboard Top Country Albums chart and iTunes country downloads. Tyler went on a 19-city tour to support the album. In 2017, Tyler confirmed that it was time for Aerosmith to take a farewell tour across Europe. The tour is called called Aero-Vederci Baby! Tyler has said the farewell tour may "last forever."
---
Accolades
Tyler received the 2016 Humanitarian Award from the United Nations for his philanthropic partnership with Youth Villages and Janie's Fund. Aerosmith's long list of awards begins with a Grammy win in 1991 for "Janie's Got a Gun," then in 1994 for "Livin' On the Edge." He won in 1995 for "Crazy" and 1999 for "Pink." Aerosmith was inducted into the Rock and Roll Hall of Fame in 2001.
Walk this way and see how Steven Tyler compares with piano man Billy Joel's net worth.