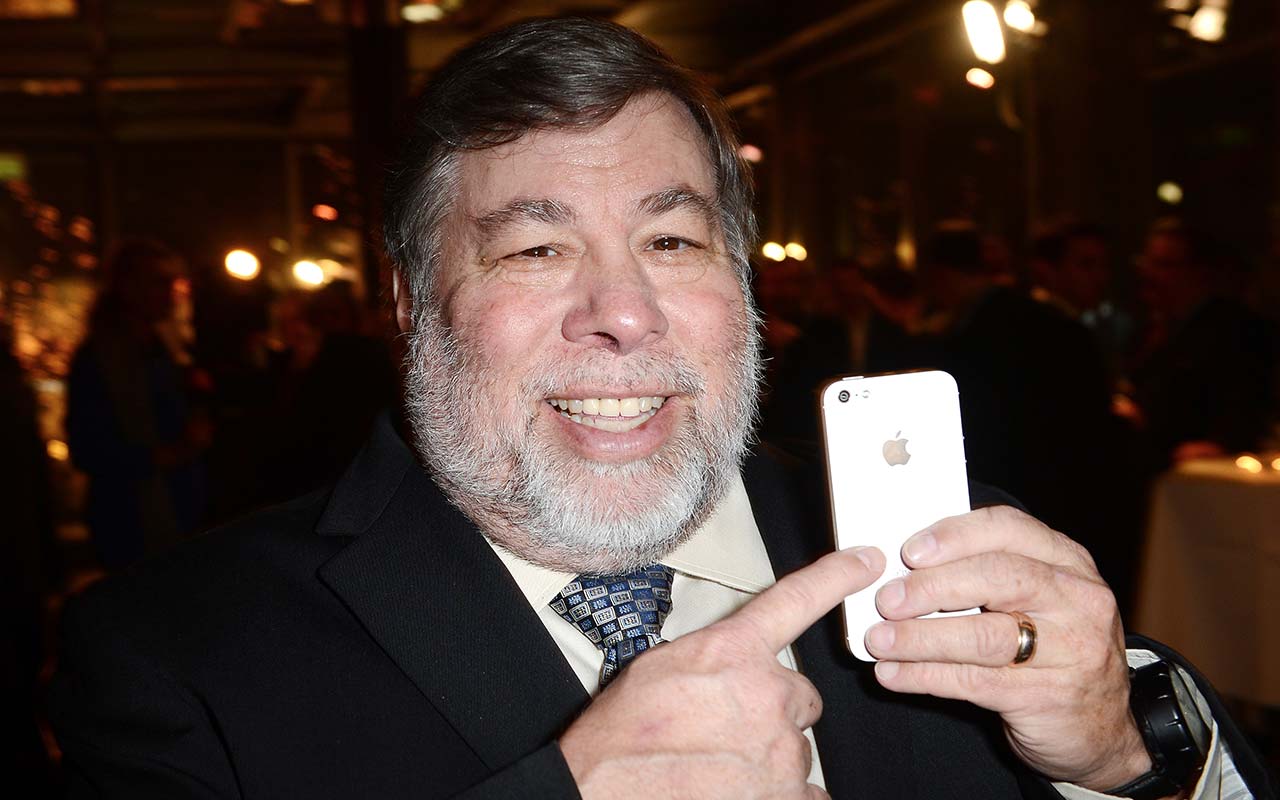 How Steve Wozniak's net worth was built
Steve Wozniak, along with his friend, Steve Jobs, started Apple Computer Co. in his parents' Los Altos, California, garage in 1976. While Wozniak was responsible for designing the computers and software, Jobs handled other aspects of the business, including marketing. The pair called their first computer Apple I. It took less than a month for a local computer store to order $50,000 in computers, forcing the young entrepreneurs to borrow money to build and deliver the computers on time.
Apple's first fully assembled programmable computer was called the Apple II and was an immediate success. Unlike any computer available on the market, the Apple II was small enough to fit on a desktop, had a built-in keyboard and high-resolution color video display. By mid-1978, Apple II computers came with a flexible disk drive, another innovation that changed the way everyday people used computers.
By 1985, the year Wozniak and Jobs both left Apple, it was one of the most recognizable companies in the world. Wozniak's net worth as of March 2017 is $100 million, according to Celebrity Net Worth.
You can use this net worth calculator to see your net worth.
---
Steve Wozniak
Born: 1950
Birthplace: San Jose, California
---
What Wozniak's up to now
Much of Wozniak's energy post-Apple has gone into philanthropic work. When Apple was a fledgling company and Jobs refused to give early garage team employees stock options, Wozniak gave them $10 million of his own. In 1990, Wozniak helped establish the Electronic Frontier Foundation, an organization that provides legal aid for computer hackers. He has taught computer classes to children and promotes the arts.
Wozniak has also founded or joined several business ventures, including:
CL 9, credited with developing the first programmable universal remote control.
Wheels of Zeuz (WoZ), a venture designed to develop wireless GPS technology.
Fusion-io, a company that designed flash memory technology.
Primary Data, an organization that develops methods of data storage.
---
Accolades
In addition to receiving honorary doctorate degrees from the University of Colorado at Boulder, Kettering University (Michigan), North Carolina University, Michigan State University, Santa Clara University (California) and others, Wozniak was inducted into the National Inventors Hall of Fame in 2000. He received a Heinz Award for Technology, the Economy and Employment in 2001; was given the Isaac Asimov Science Award by the American Humanist Association in 2011; and also in 2011, he received the Global Award of the President of Armenia for his Outstanding Contribution to Humanity Through IT.