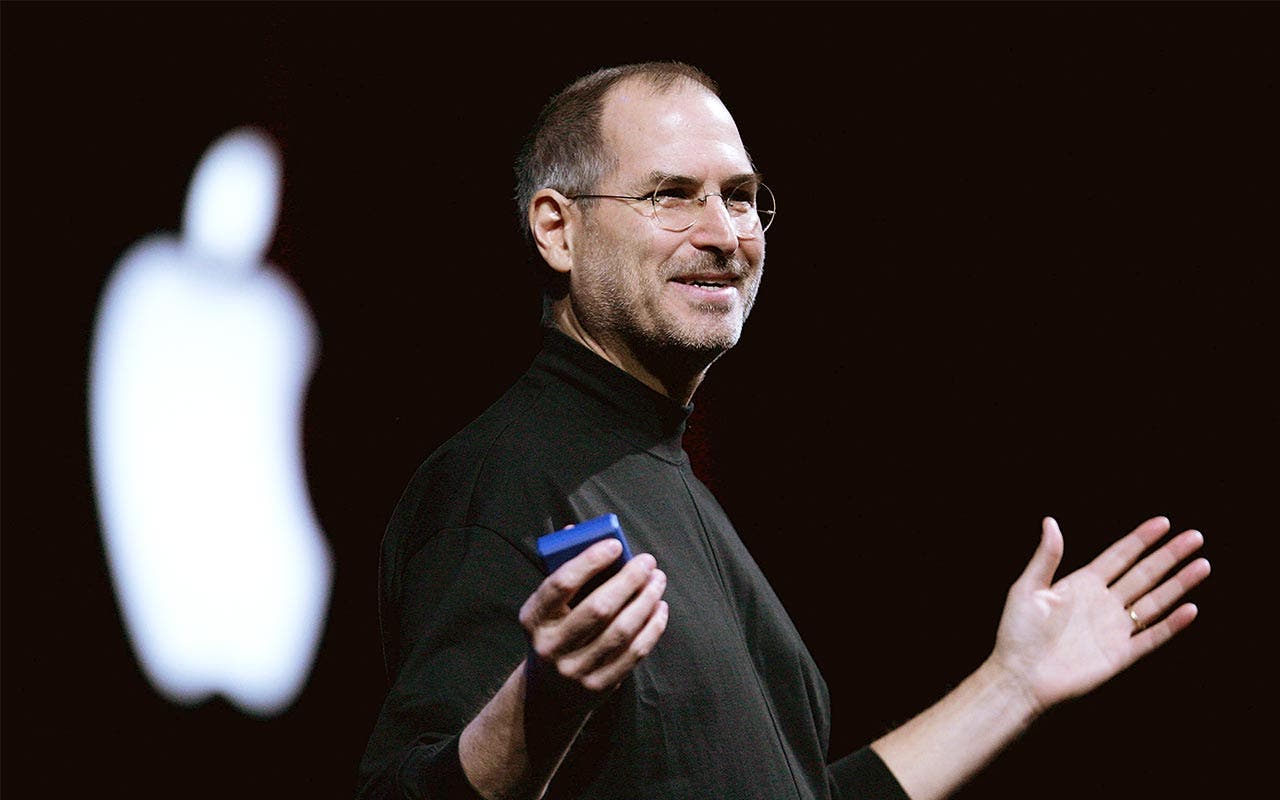 How Steve Jobs' net worth was built
Steve Jobs is best known for co-founding the computer company Apple. He and business partner Steve Wozniak invented the Apple I in Jobs' garage in 1976, earning the corporation $774,000. However, it was the Apple II that set the stage for success, increasing company sales by 700 percent. Consumers loved the idea of user-friendly personal computers, driving sales to $139 million. By 1980, 25-year-old Steve Jobs was estimated to be worth $250 million.
Although Apple's board essentially pushed Jobs out of his company in 1985 due to management style differences, he returned again in 1996 as CEO. Apple was struggling to compete with the PC-dominated market at the time, and Jobs' marketing skills revived the company. Subsequent years brought the unprecedented success of the iMac, iPod, iPad and iPhone.
While away from Apple, Jobs had created NeXT, a hardware and software development company that Apple purchased in 1997 for $429 million and incorporated in its operating systems. Jobs had also bought George Lucas' animation company, later named Pixar Animation Studios. When Disney merged with Pixar in 2006, Jobs became Walt Disney's largest shareholder, and this stake created the bulk of Jobs' net worth.
You can use this net worth calculator to see your net worth.
Steve Jobs
Born: 1955
Birthplace: San Francisco
Died: 2011
---
What happened next
After a nearly 10-year struggle with pancreatic cancer, 56-year-old Steve Jobs died on Oct. 5, 2011, in Palo Alto, California. His widow, Laurene Powell Jobs, inherited her husband's estate, estimated to be worth nearly $21 billion as of April 2017. Jobs had sold most of his 11 percent stake in Apple in 1985. His wealth continues to grow through his wife's nearly 8 percent inherited stake in Pixar.
---
Accolades
Forbes named Apple the most valuable tech company in 2010, surpassing Microsoft. It subsequently beat Exxon Mobil to become the world's most valuable company regardless of industry. In mid-2015 Apple suffered a slump, and Google's parent company Alphabet usurped Apple's top spot.
In 1985, President Ronald Reagan bestowed the National Medal of Technology and Innovation on Jobs and Wozniak for developing a personal computer that spawned a new industry. Two years later, Jobs received the Samuel S. Beard Award for Outstanding Public Service by an Individual 35 years or under. Jobs also received the PGA Vanguard Award in 2002, the Bravo Otto – Social Media Star in 2011, and a Grammy Trustees Award posthumously in 2012.
Find out whether President Donald Trump's net worth can even come close to the wealth that Steve Jobs' estate keeps generating.