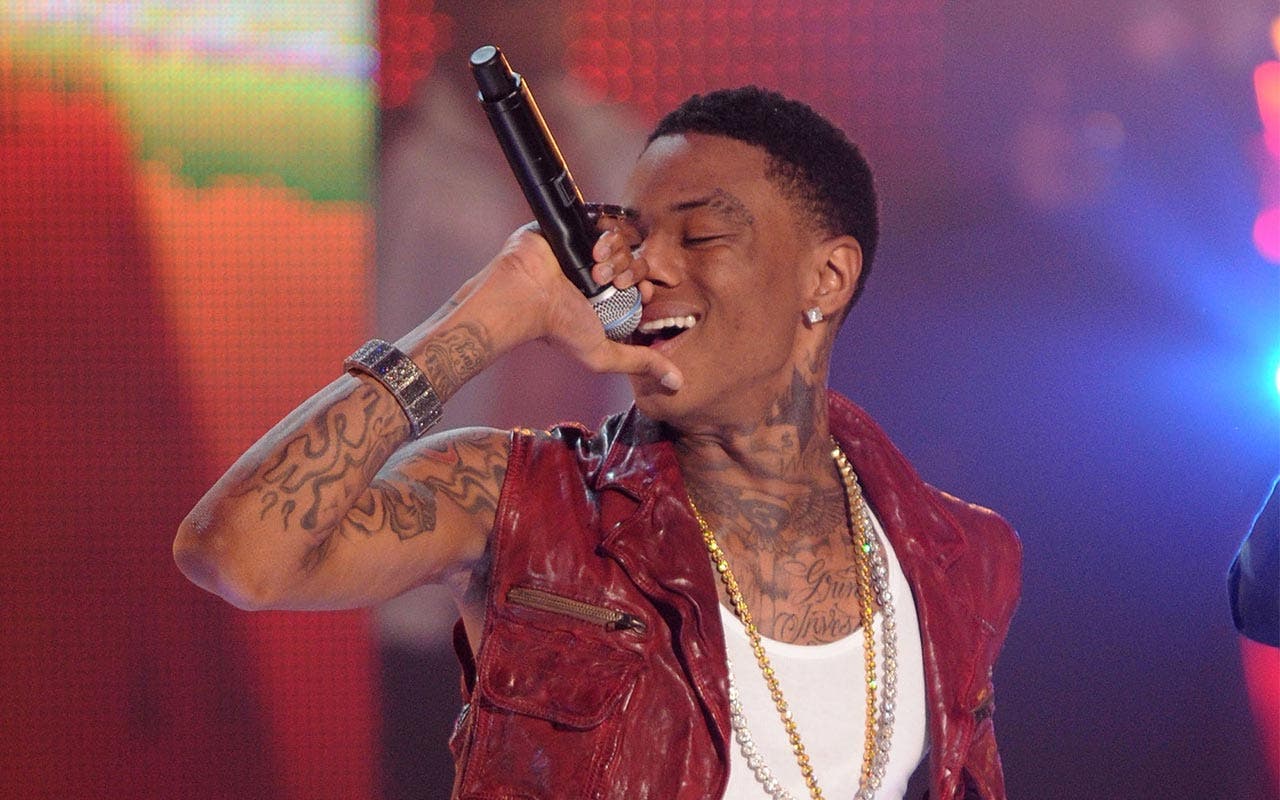 How Soulja Boy's net worth was built
In November 2005, 15-year-old DeAndre Cortez Way, aka Soulja Boy, started uploading his hip-hop songs and rap lyrics to social media sites like Soundclick, YouTube and MySpace. By 2007 he had made a name for himself without ever signing a record deal. That year, he released his first album, "Unsigned and Still Major: Da Album Before da Album," on social media under his independent label, Stacks on Deck Entertainment. The fan attention landed him a record contract with Interscope Records, where he released the album "Souljaboytellem.com," which went platinum. A previously recorded single, "Crank That," was released in 2007, topping the Billboard chart for eight straight weeks and certified platinum four times.
Since then, Soulja Boy has released over a dozen albums, but his wealth comes from diverse sources. He founded Stacks on Deck Entertainment in 2004 and has signed over 45 artists. His production career has its roots in the home studio provided for him by his father when Souljaboy was 14. He has produced his own music and that of other artists, including Diddy, Lil Wayne and Nicki Manaj. His rigorous touring schedule and ringtone downloads also have helped grow his impressive fortune. His net worth as of April 2017 was $30 million, according to Celebrity Net Worth.
You can use this net worth calculator to see your net worth.
Soulja Boy
Born: 1990
Birthplace: Chicago
---
What he's up to now
Soulja Boy, who reached a plea deal recently in a felony gun case, has branched out into fashion design. He has several clothing lines and two shoe brands. The rapper also manufactures a hoverboard called Soulja Board and has a Soulja Boy app that allows fans to chat with him. In 2016, he entered the gaming industry by signing a deal with World Poker Fund Holdings. Soulja Boy also makes contributions to charitable organizations such as Toyz N Da Hood and Children's Miracle Network.
---
Accolades
With the song "Crank That," Soulja Boy became the youngest artist to write, perform and produce a No. 1 single in almost 20 years. The song earned the artist a Grammy nomination in 2008 for Best Rap Song. He's been nominated for several Teen Choice Awards, BET Awards and a Nickelodeon Kids' Choice Award. In 2007, Soulja Boy won a BET Hip-Hop Award and an Ozone Award from the hip-hop magazine of the same name.
Soulja Boy isn't the only artist to use social media to get rich. Wiz Khalifa fattens his fortune with ad revenue from YouTube.