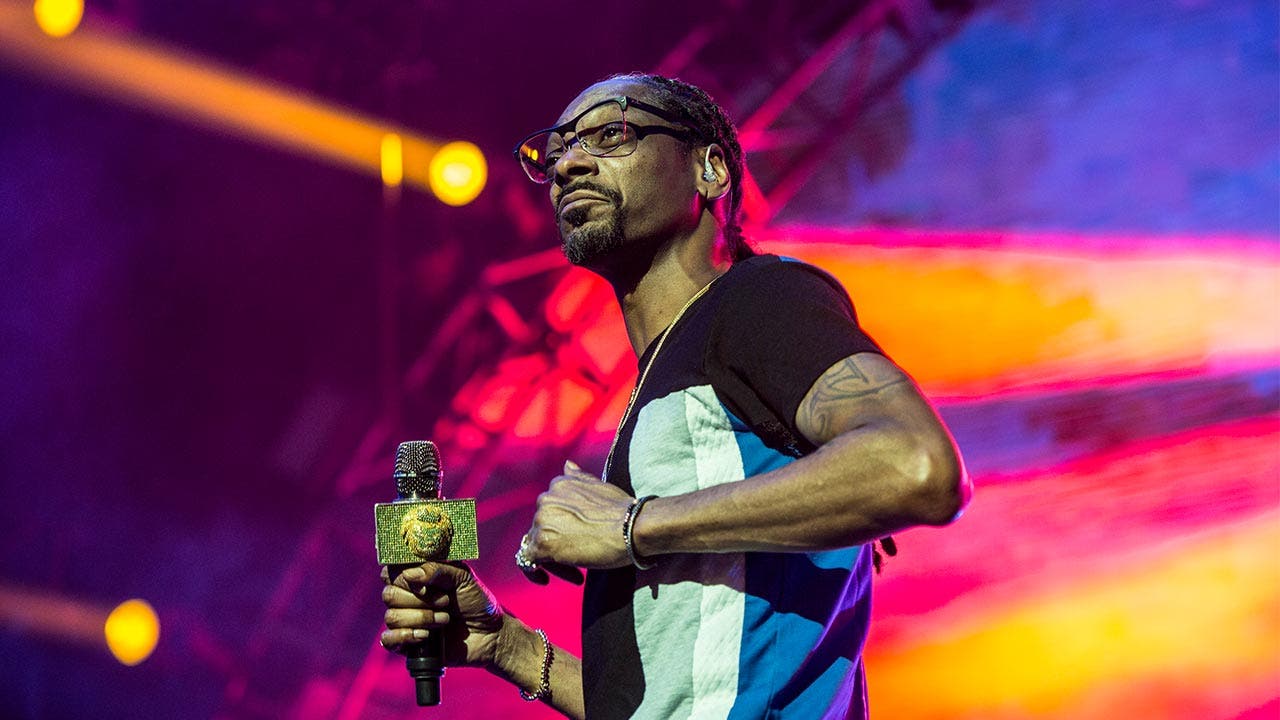 How Snoop Dogg's net worth was built
Born as Cordozar Calvin Broadus Jr., the rapper and actor is better known by the nickname "Snoop Dogg," given to him by his mom.
The Long Beach legend's music career began with playing piano and singing at his local Baptist Church. By the time he reached 6th grade, he traded gospel for hip hop.
In 1990, Snoop was making homemade demo tapes with his friend Warren G. Later, Warren G asked his stepbrother, Dr. Dre, to listen to the tapes. Dre was so impressed with Snoop that in 1992, he asked Snoop to collaborate with him on his first solo venture, "Deep Cover," a soundtrack for a crime film.
His first solo album, "Doggystyle," was released by Death Row Records in November 1993 and debuted on the charts at No. 1 and went quadruple platinum.
In 1993, he was arrested in connection with the murder of a man who the rapper alleged had been stalking him. Together with his bodyguard, who was reported to have fired the gun that killed the man in 1993, Snoop went on trial in Los Angeles. He was acquitted in 1996, and released his next album, "The Doggfather"
Since then, he's recorded more than a dozen albums. According to Celebrity Net Worth, as of June, the West Coast rapper was worth $135 million.
See how your wealth compares to Snoop's with this net worth calculator.
Snoop Dogg
Born: 1971
Birthplace: Long Beach, California
---
What he's up to now
For the past few years, Snoop has spent a lot of time on television. In 2013, he had roles in "Scary Movie 5," "Turbo" and the TV series, "The League." He made an appearance as himself in 2015's "Pitch Perfect 2" and appeared on "Meet the Blacks" in 2016.
Snoop's also been busy in 2017, appearing as himself in an episode of "The Simpsons" and in another episode of "Empire."
---
Accolades
The rapper has a lot to celebrate. His first album, "Doggystyle," was the first to ever debut at No. 1 on the charts. Outside of the music industry, he made an appearance in the 2002 hit movie, "Training Day," and won the 2002 MTV Video Music Award for "Best Cameo." Snoop is giving back to the community as the founder of the Snoop Youth Football League in Los Angeles.
Snoop Dogg's living large, but his net worth doesn't come close to that of former hip-hop N.W.A. member, actor and entrepreneur, Dr. Dre.