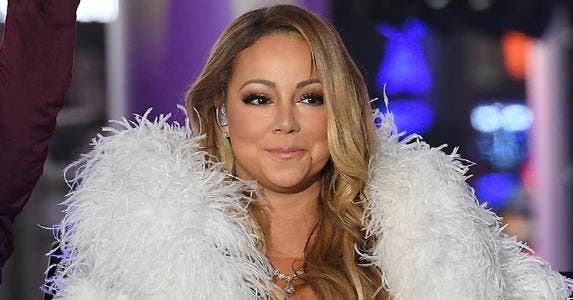 Mariah Carey
Net worth: $520 million (as of December 2016)
Year of birth: 1970
Education: Harborfields High School
---
How Mariah Carey's net worth was built
Mariah Carey was raised on Long Island and held a wide range of jobs while attending cosmetology school. She attended a CBS Records party where music executive Tom Mottola got a copy of her tape, signed her to a Columbia Records label, and eventually married her.
In 1990, her debut album included the hit "Visions of Love," which reached the No. 1 spot on the Billboard charts and earned her a Grammy for Best New Artist and Best Female Pop Vocal Performance.
Her album "Music Box" was released in 1993, spending 128 weeks on the charts. Her album "Daydream" also had multiple No. 1 singles and became the most successful album to play on the radio in 1996.
Carey left Mottola and Columbia records in 1997. She suffered a string of setbacks, including the panning of her film "Glitter."
But, she got another big break in 2000, with the signing of a $100 million deal with Virgin Records, the biggest contract in music history at the time.
She released her album "The Emancipation of Mimi" in 2005 and another album in 2008, "E=MC2." This made her the artist with the second-highest number of singles in the history of pop music, eclipsing Elvis Presley and the Beatles. She married Nick Cannon in 2008 and is still releasing albums.
You can use this net worth calculator to see your net worth.
---
What she's up to now
From songwriter to vocal phenomenon to a 2012 judge for the FOX hit TV reality singing competition show "American Idol," Mariah Carey has many accomplishments. In 2011, Carey and Cannon had twins, Moroccan and Monroe. In 2015, Cannon filed for divorce and the couple split.
In January 2016, Carey became engaged to James Packer, an Australian businessman. However, in October of the same year, it was announced that they had separated. The artist has plans to shift her focus back to her very first love — singing — and is slated to tour with Lionel Richie in 2017.
---
Accolades
In 1991, Mariah Carey received her first Grammy for Best New Artist and Best Female Pop Vocal Performance. Carey has recorded numerous chart-topping hits, including songs like "Honey," "We Belong Together," "Hero," "Fantasy," and "Dreamlover," and a slew of others. She also featured in an Academy Award-nominated duet with Whitney Houston titled "When You Believe," featured in "The Prince of Egypt" soundtrack.