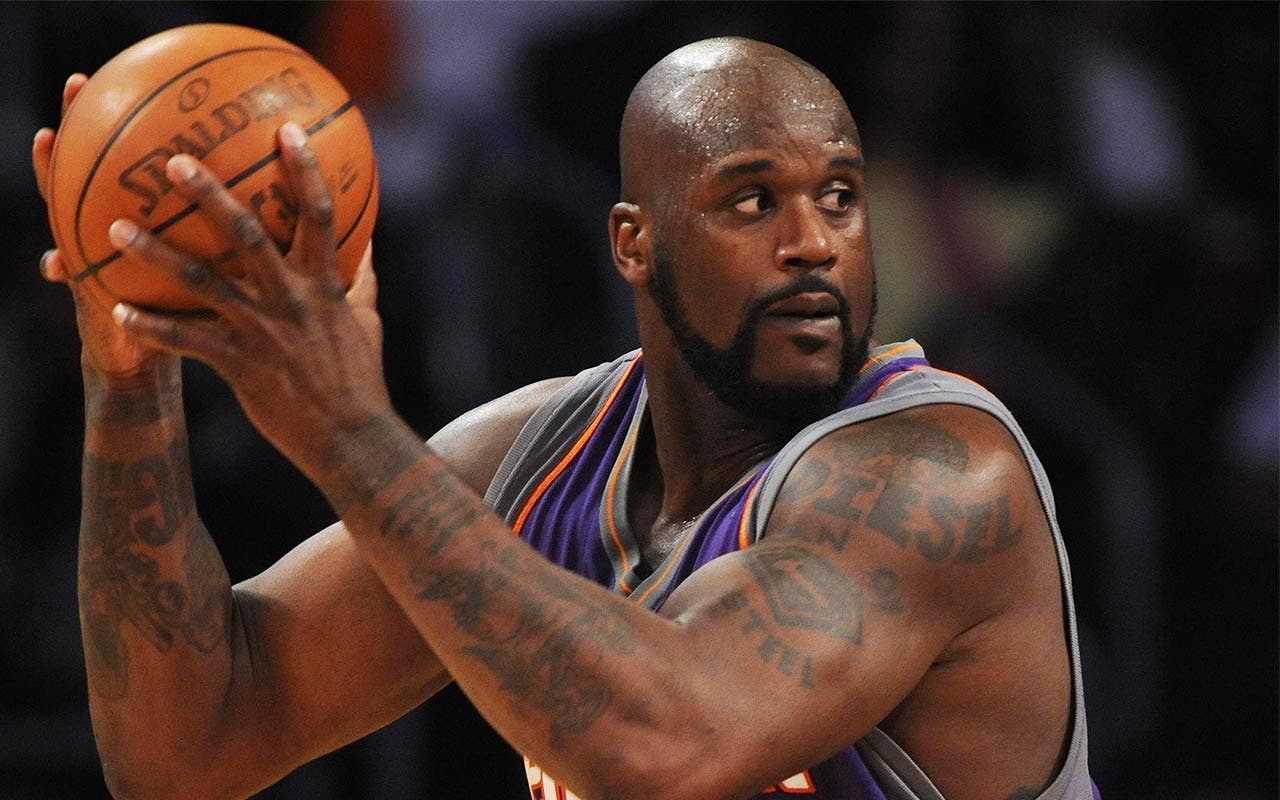 How Shaquille O'Neal's net worth was built
Shaquille Rashaun O'Neal, or Shaq, is one of the most recognizable faces in professional basketball history.
He started his career with the Orlando Magic but left in 1996 to sign a huge contract with the Los Angeles Lakers, which paid him $121 million over seven years. He was later signed to a three-year, $88.5 million extension.
Although he was traded to the Miami Heat in 2004, O'Neal's basketball career continued until 2011 when he announced his retirement.
His extensive knowledge of basketball and the NBA and his larger-than-life "Shaq" persona have helped him make a natural transition to basketball analyst.
As of April 2017 Shaquille O'Neal's net worth was $400 million, according to Celebrity Net Worth.
You can use this net worth calculator to see your net worth.
Shaquille O'Neal
Born: 1972
Birthplace: Newark, New Jersey
---
What he's up to now
Continuing to find new ways to enjoy retirement, O'Neal became a part owner of the Sacramento Kings in 2013. Three years later, The Atlanta Journal-Constitution reported that the former NBA star bought an Atlanta-area Krispy Kreme doughnuts location.
O'Neal gets work as an actor and will supply the voice of a dog named Karma in the upcoming film, "Show Dogs." He also is an avid supporter of charitable causes, including the Boys & Girls Clubs of America.
---
Accolades
Honors are aplenty for O'Neal. In addition to winning the Adolph Rupp Trophy and the John Wooden Award as College Basketball Player of the Year in 1991, he was named to the NBA All-Rookie and All-Defensive teams in 1993 and was made Rookie of the Year.
O'Neal won the ESPY Award for best NBA Player in 2001 and 2002, and was the NBA All-Star Game Most Valuable Player in 2000, 2004 and 2009. He also won the Kids' Choice Award for Favorite Male Athlete several times.
Shaquille O'Neal's net worth is huge but it's less than half that of hoops legend Michael Jordan.