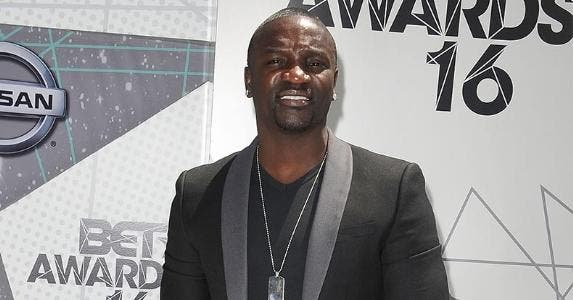 Akon
Net worth: $80 million (as of February 2017)
Year of birth: 1973
Education: Clark Atlanta University, Georgia
---
How Akon's net worth was built
Akon, a Senegalese-American, was born Aliaume Thiam in St. Louis on April 16, 1973. After his birth, his family returned to Senegal, West Africa, and lived there until he was 7 years old before they returned to the U.S.
Akon grew up in an artistic family. His mother was a dancer and his father was a well-known jazz percussionist. It was from their combined influence that Akon found a love for music.
Throughout his teenage years, Akon sang and performed at bars and nightclubs. He attended Clark Atlanta University in Atlanta for one semester before dropping out and turning his attention to a full-time career in the music business. He made friends with Wyclef Jean of the Fugees, and in 2003 received his own record deal.
In 2004, Akon released his debut album, "Trouble," in which he utilized his melodic, R&B-style singing to produce his own unique sound. The album's singles found success on the Billboard charts, with "Locked Up" and "Lonely" being notable hits. His following albums would prove to be even greater successes.
You can use this net worth calculator to see your net worth.
---
What he's up to now
In 2014, Akon, along with two other businessmen, Thione Niang and Samba Bathily, founded "Akon Lighting Africa," or ALA, an initiative to "bring electricity to African villages by a clean and affordable solar energy solution." The goal of the project is to provide 600 million Africans with power, a luxury often taken for granted in the developed world.
Through ALA, Akon launched a solar academy in Africa as well. The academy's mission is to provide better training and experience for young engineers and entrepreneurs so they can succeed in the solar energy business. As of 2017, both projects are still actively unded.
---
Accolades
From 2005 to 2010, Akon received plenty of nominations for the American Music Awards, BET Awards, Billboard Music Awards and Grammy Awards. In 2007, he won a Teen Choice Award for Breakout Artist. In 2010, he won a World Music Award for World's Best Selling African Artist.