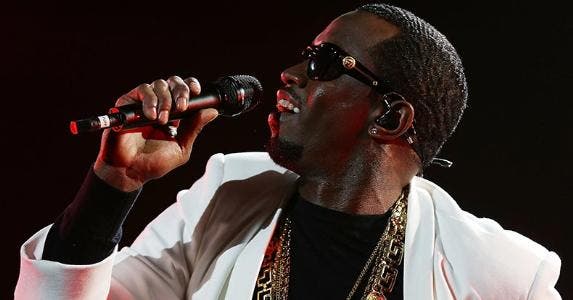 Sean "Diddy" Combs
Net worth: $750 million (as of October 2016)
Year of birth: 1970
Education: Howard University (dropout)
---
How Diddy's net worth was built
Though mostly known for his hip-hop music, Diddy built his net worth through business ventures. He holds stakes in the TV network Revolt, Sean John clothing and alkaline water brand AQUAhydrate. He also makes money from his deal with Diageo's Ciroc vodka. Income from Diddy's ventures landed him in the 22nd spot on the 2016 Forbes Celebrity Top 100.
Sean "Diddy" Combs — also known as Puffy, Puff Daddy and P. Diddy — lived in Harlem until age 12, when his family moved to Mount Vernon, New York.
He attended Howard University but left to take an internship at Uptown Records, where he worked his way up to vice president until getting fired in 1993. That setback resulted in the creation of his own label, Bad Boy Entertainment.
Combs notably discovered Notorious B.I.G. and negotiated a $15 million deal to move Bad Boy Entertainment to Arista Records. He began recording under the name of Puff Daddy in the summer of 1997, shortly after the death of Notorious B.I.G.
Combs' foray into the Hollywood scene began when he collaborated with Jimmy Page to rework the song "Kashmir" for the movie "Godzilla." He also made an appearance as a death row inmate in the film "Monster's Ball." Diddy has even racked up television credits.
You can use Bankrate's net worth calculator to see how you compare with Diddy's net worth.
---
What he's up to now
With his ventures in water, spirits, clothing and television, you might think Diddy would have little time for much else. But he also recently added cologne to his list of products. While he continues to release albums, he claims that his final album will be "No Way Out 2."
---
Accolades
Diddy was honored by the Council of Fashion Designers of America as their menswear designer of the year in 2004. He has won Grammy Awards and was awarded an honorary doctorate degree from Howard University in 2014.
RATE SEARCH: Want to save for something big to invest in? Get some interest on your savings starting today by shopping money market accounts.