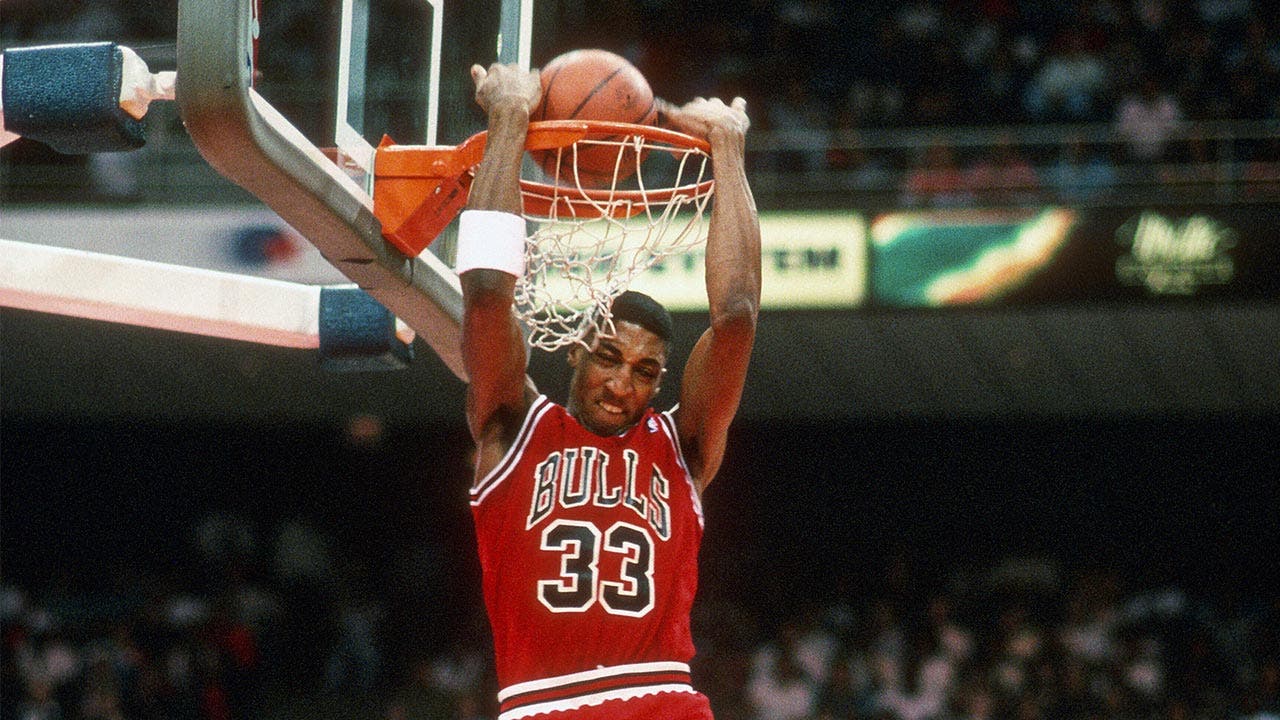 How Scottie Pippen's net worth was built
Scottie Pippen is a legendary NBA player known for his role alongside Michael Jordan in the Chicago Bulls' streak of championships in the 1990s.
He played in the small forward position, but he is known as one of the most versatile players of the game.
As the official site of the NBA explains, "Pippen orchestrated an offense like a point guard, rebounded like a power forward, scored like a shooting guard and defended on the perimeter like few others."
Pippen was drafted in 1987 by the Seattle Supersonics as the fifth overall pick. He was traded to the Bulls just a few weeks later and remained with the team for eight seasons.
As of May, Pippen's net worth is $50 million, according to TheRichest.com. Pippen's net worth is supplemented by product endorsements, including Nike, McDonald's, Coca-Cola and Right Guard, among others.
You can use this net worth calculator to see your net worth.
Scottie Pippen
Born: 1965
Birthplace: Hamburg, Arkansas
---
What he's up to now
Pippen continues to bring his experience and knowledge of the sport to the Bulls as an executive staff member of the team. He serves as senior adviser to the franchise's president and COO, Michael Reinsdorf, a role he's had since 2012.
In September 2016, Pippen joined the cable sports network ESPN as a basketball analyst for the 2016-17 season. Previously, he made several guest appearances on the network as an analyst.
---
Accolades
Pippen is a seven-time All-Star (1990, 1992-97), six-time NBA champion with the Chicago Bulls (1991-93, 1996-98), two-time All-NBA Second Team (1992, 1997), eight-time All-Defensive First Team (1992-1999), and three-time All-NBA First Team (1994-96).
Pippen is an NBA All-Star MVP (1994) and has been named one of the 50 Greatest Players in NBA history (1996). In 1992 and 1996, he and teammates of USA's basketball "Dream Team" became Olympic gold medalists. In 2010, Pippen was inducted into the Basketball Hall of Fame.
Scottie Pippen made it big in pro hoops. See the size of LeBron James' net worth at Bankrate.com.