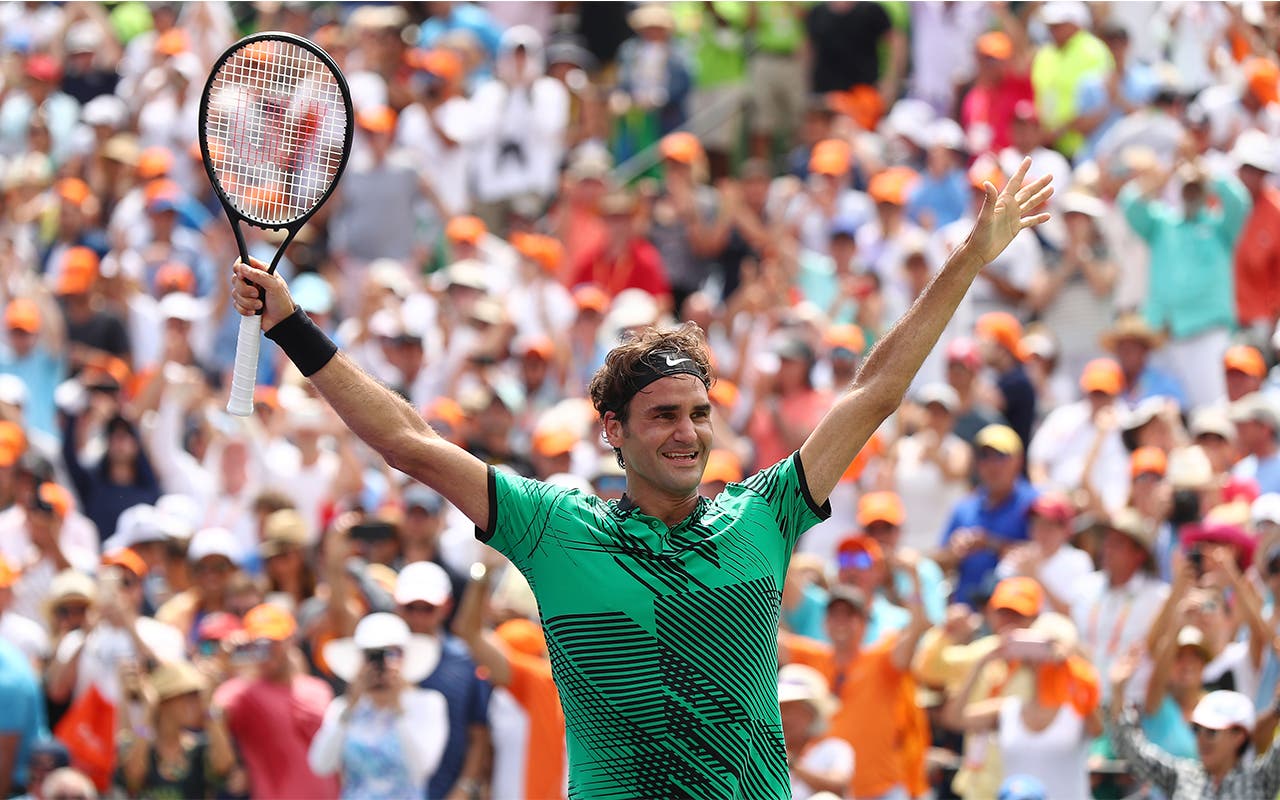 How Roger Federer's net worth was built
Roger Federer is a Swiss professional tennis player. After turning professional in 1999 and scoring a string of high-profile wins, he became the youngest player in the Top 100 of the Association of Tennis Professionals, or ATP. He represented Switzerland in the 2000 Olympics, but really came into his own by winning his maiden ATP singles title in 2001. This followed with the Swiss team's triumph over the United States at the Davis Cup.
Eventually, Federer became the world's top-ranked player, holding the title for 237 weeks between February 2004 and August 2008. As of March 2017, his net worth stands at $400 million, according to Celebrity Net Worth, including total ATP career winnings of $100 million. Federer's success has made him one of the most marketable athletes in the world. He's earned $60 million from endorsement deals with top companies such as Mercedes-Benz, Nike, Rolex and Credit Suisse.
Want to find out your net worth? Use this net worth calculator.
Roger Federer
Born: 1981
Birthplace: Basel, Switzerland
---
What he's up to now
Federer spends lots of time out of the spotlight with his family in Bottmingen, Switzerland. In 2009, he married his longtime sweetheart, manager, and former professional tennis player Mirka Vavrinec. In July 2009, they became parents to twin girls named Myla and Charlene. In May 2014, they had a second set of twins, boys Lenny and Leo. In 2003, he founded the Roger Federer Foundation to offer grants for education and sports programs to poor countries with high child mortality rates. Federer is still playing tennis and winning major titles. He stunned the tennis world in January 2017 when, at age 35, he won the Australian Open and became the oldest man to win a Grand Slam singles title in 45 years.
---
Accolades
Many fans describe Federer as the greatest tennis player in history. Some of his achievements include winning a record 18 Grand Slam singles titles. He is also the only player with five consecutive U.S. Open wins. His 11 Grand Slam wins between 2004 and 2007 is an all-time record in both the men and women's game. Roger also has a lengthy list of accolades to his credit. He has won the Laureus World Sportsman of the Year four times and has been awarded the ATP Player of the Year. Other notable awards include the ATP Tennis.com Fans' Favourite, BBC Overseas Sports Personality of the Year, the Stefan Edberg Sportsmanship Award, European Sportsman of the Year, and Tennis magazine's 2007 player of the year, among others.
Even Roger Federer's stratospheric net worth is no match for President Donald Trump's!