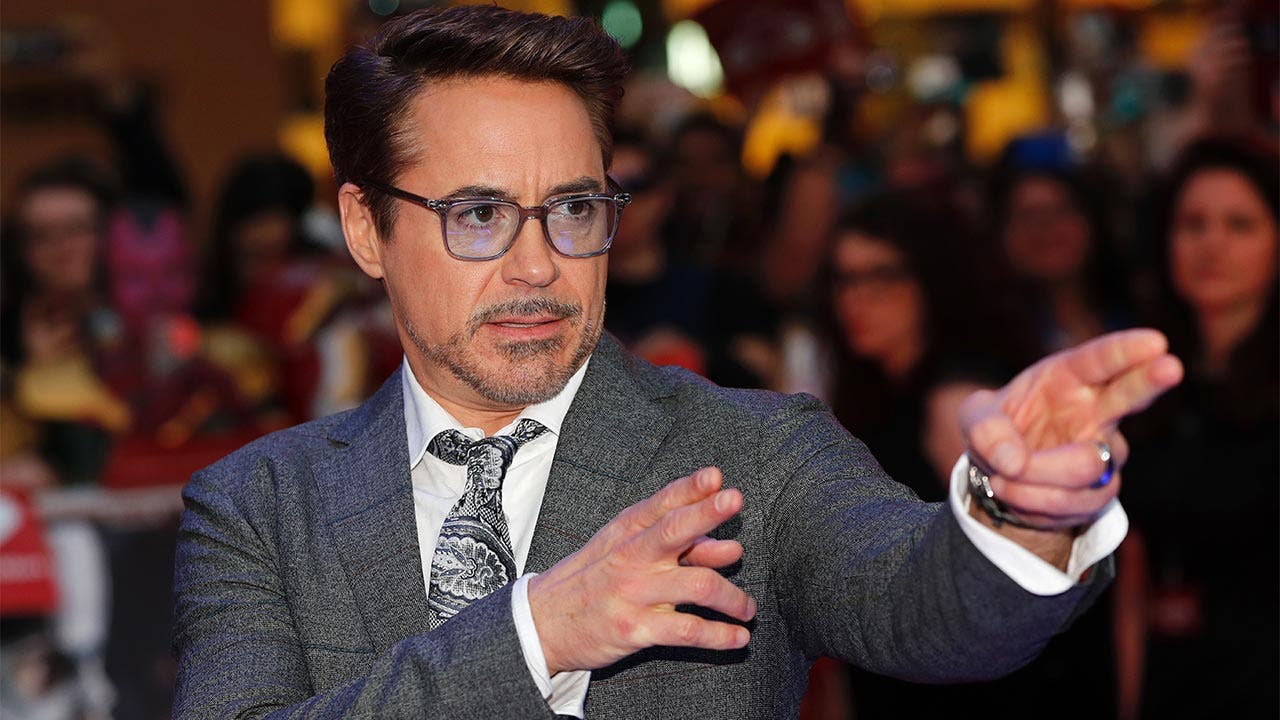 How Robert Downey Jr.'s net worth was built
Robert Downey Jr. is adding another credit to his Iron Man legacy, as he's appearing in that role in the new Spider-Man movie.
Downey was born into a performing arts family in Manhattan, with a filmmaker father and an actor mother. He got his start as an actor at the age of 5, playing a puppy in one of his father's films, "Pound."
After moving to Los Angeles with his dad following his parents' divorce, Downey began appearing in more films.
In 1985, he found himself back on the East Coast as a cast member on "Saturday Night Live" for one season . His first big film and leading role was in 1987 in the "The Pickup Artist," opposite Molly Ringwald. That same year, he had his breakout role in "Less Than Zero" with Andrew McCarthy.
He continued acting in movies throughout the 1990s and into the 2000s. In 1997, he also landed a role on the TV show "Ally McBeal."
Although he had some struggles with drug addiction in the 1990s, Downey successfully went through rehab and became a box office superstar in 2008, when he starred in "Iron Man," and later, in its sequels.
His net worth reached $260 million as of July 2017, according to Celebrity Net Worth.
How does your net worth stack up to Robert Downey Jr's? You can use this net worth calculator to find out.
Robert Downey Jr.
Born: 1965
Birthplace: New York
---
What he's up to now
In 2015, Forbes reported that Downey was the highest paid actor in the country. His position fell a bit in 2016, when he earned $33 million. Forbes ranked him at No. 86 on its list of the top 100 highest paid celebrities that year.
Downey is filming the latest Avengers movie, "Avengers: Infinity War," scheduled for release in 2018. He plays Dr. Dolittle in "The Voyage of Doctor Dolittle," which is in pre-production.
---
Accolades
Robert Downey Jr. has won a number of awards. He won a Saturn award in 2009 and in 2014 for his role as Iron Man/Tony Stark in "Iron Man" and "Iron Man 3," respectively. He was also nominated for the award in 2011 for "Iron Man 2."
He's been nominated for an Academy Award twice. The first nomination was in 1993 for Best Actor for his portrayal of Charlie Chaplin in the movie, "Chaplin." The second nomination was in 2008 for Best Supporting Actor for his work in the film, "Tropic Thunder."
He's also been nominated for an Emmy and won a Golden Globe in 2001 for his work in "Ally McBeal."