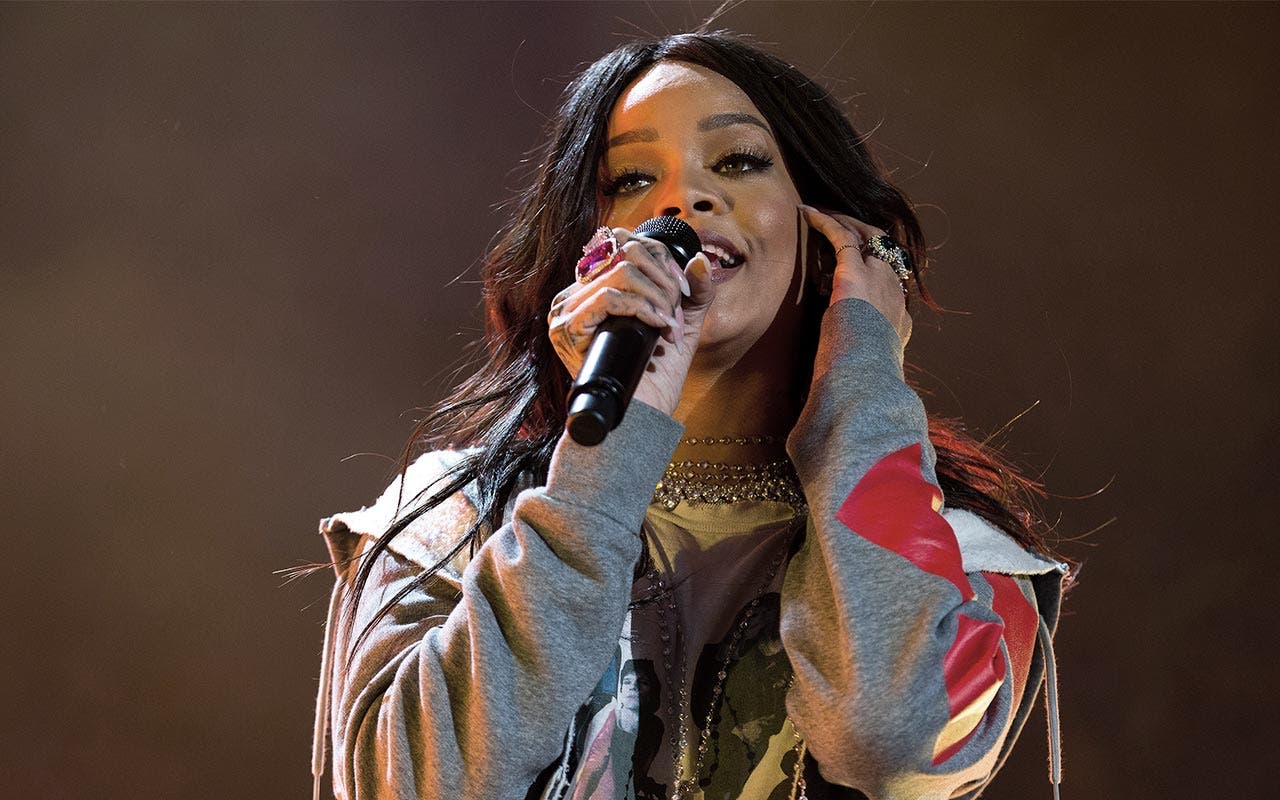 How Rihanna's net worth was built
Robyn Rihanna Fenty, known as Rihanna, was born in the Caribbean. As a teenager, she turned to singing to cope with her parents' marital problems and her own health issues, including intense headaches. After moving to the U.S., she landed an audition with Def Jam Records and was signed instantly.
She released her first album, "Music of the Sun," when she was 16 years old. It sold more than 2 million copies worldwide and reached No. 10 on the Billboard albums chart. In the ensuing years, she would release hit songs and albums at a steady clip, including the No. 1 singles "Disturbia" and "Take a Bow," among others.
As of April 2017 Rihanna had a net worth of $230 million, according to Celebrity Net Worth.
You can use this net worth calculator to see your own net worth.
Rihanna
Born: 1988
Birthplace: St. Michael, Barbados
---
What she's up to now
In 2015, Rihanna became the first artist ever to have 100 million singles digitally downloaded and streamed. Her album "Anti," released in 2016, featured rapper Drake and included the single "Work," which peaked at No. 1 on multiple Billboard charts.
She is working with director Peter Berg to create a documentary about her life and fame.
---
Accolades
The pop icon has received a vast number of awards and nominations. She has won eight Grammy Awards, though none from the 2017 ceremony, when she was up for eight awards. She has been honored for her music in Europe, Ireland, Latin America, and China.
In 2014, she won the CFDA's Fashion Icon Award for her fashion sense and unrelenting street style.
She also holds five Guinness World Records, including the record for most No. 1 digital singles in the U.S.
Britney Spears has been active in the pop world longer than Rihanna. See how her wealth compares.