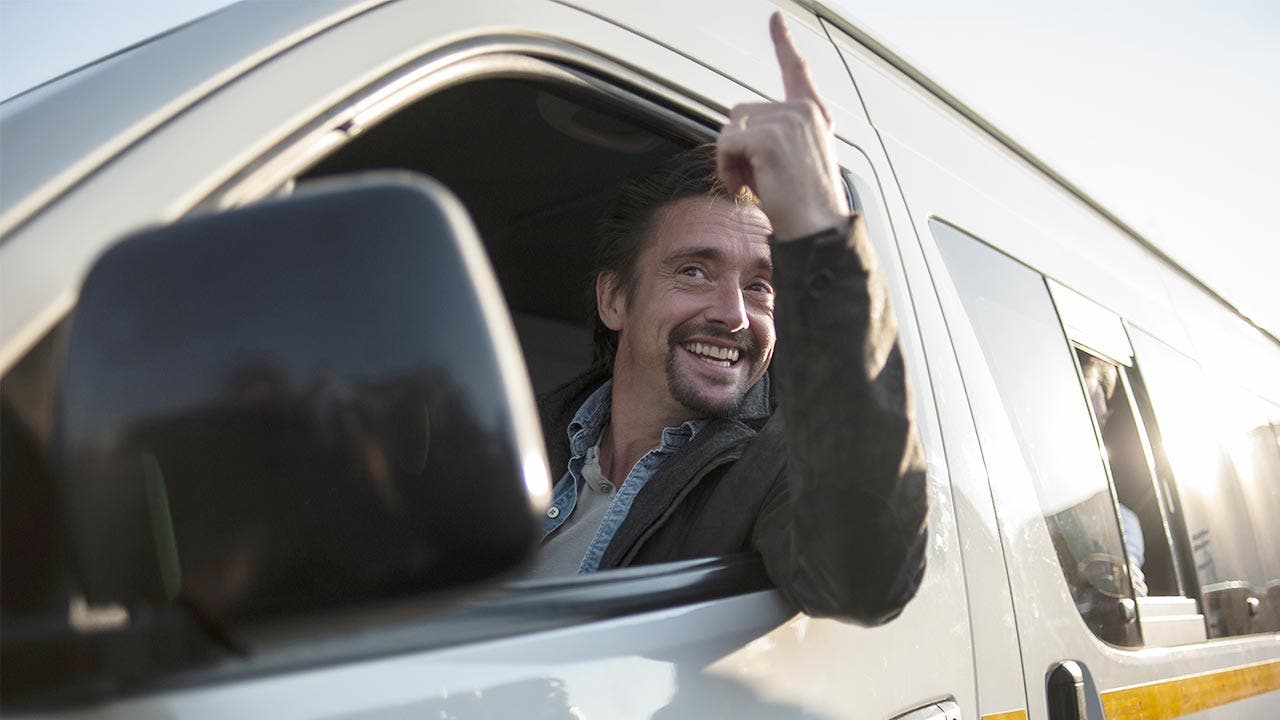 How Richard Hammond's net worth was built
Richard Hammond is a British journalist, presenter and writer, known best for co-hosting the car program "Top Gear" on BCC Two with James May and Jeremy Clarkson from 2002 to 2015, and for hosting "Brainiac: Science Abuse," a British documentary show proving or disproving scientific theories. Hammond has also hosted "Total Wipeout," a British game show with Amanda Byram, and "Planet Earth Live," a live-action nature documentary with Julia Bradbury.
Hammond's TV show credits include "Men and Motors" (1998-2002), tech game show "Time Commanders" (2003-2005), "Should I Worry About…?" (2004-2005), "Crufts" (2004-2005), "School's Out" (2006), "Richard Hammond's Blast Lab" (2009-2011), "Richard Hammond's Crash Course" (2012), and "The Gunpowder Plot: Exploding the Legend," a historical dramatization of British government circa 1605.
Early in his career, Hammond worked for several BCC radio stations.
Hammond's net worth is $25 million, according to Celebrity Net Worth.
Find out how you stack up with Hammond using Bankrate's net worth calculator.
Richard Hammond
Born: 1969
Birthplace: Solihull, Warwickshire, England
---
What he's up to now
In 2016, Hammond started presenting a motoring TV series titled "The Grand Tour" for Amazon's streaming service, Amazon Prime. The show is co-presented with his "Top Gear" co-hosts, May and Clarkson, who early in 2017 performed their zany antics in Nashville, Tennessee, and in Barbados. Hammond and his co-presenters also recently launched DriveTribe, an automotive social media website where he regularly posts "stuff about cars and bikes and other stuff — it's mostly stuff" as tribe leader for Hammond's Fob Jockeys.
After a motorbike crash in Mozambique in March 2017 in which he was knocked unconscious, Hammond swore off doing death-defying stunts for the sake of his family. He is married to Amanda Etheridge, known as Mindy. They have two daughters: Isabella, 16, and Willow, 13.
Eleven years ago Hammond was in a coma following a car accident while going 288 mph for the filming of "Top Gear."
---
Accolades
Hammond received many nominations and won numerous awards for his motoring program "Top Gear," including an International Emmy Award for non-scripted entertainment, as well as several National Television Awards for "most popular factual program." In 2012, his show received a Guinness World Records Certificate for being the most widely viewed factual TV program, airing in 212 different territories around the globe.
Visit Bankrate's net worth page and check out the net worth of other celebrities.