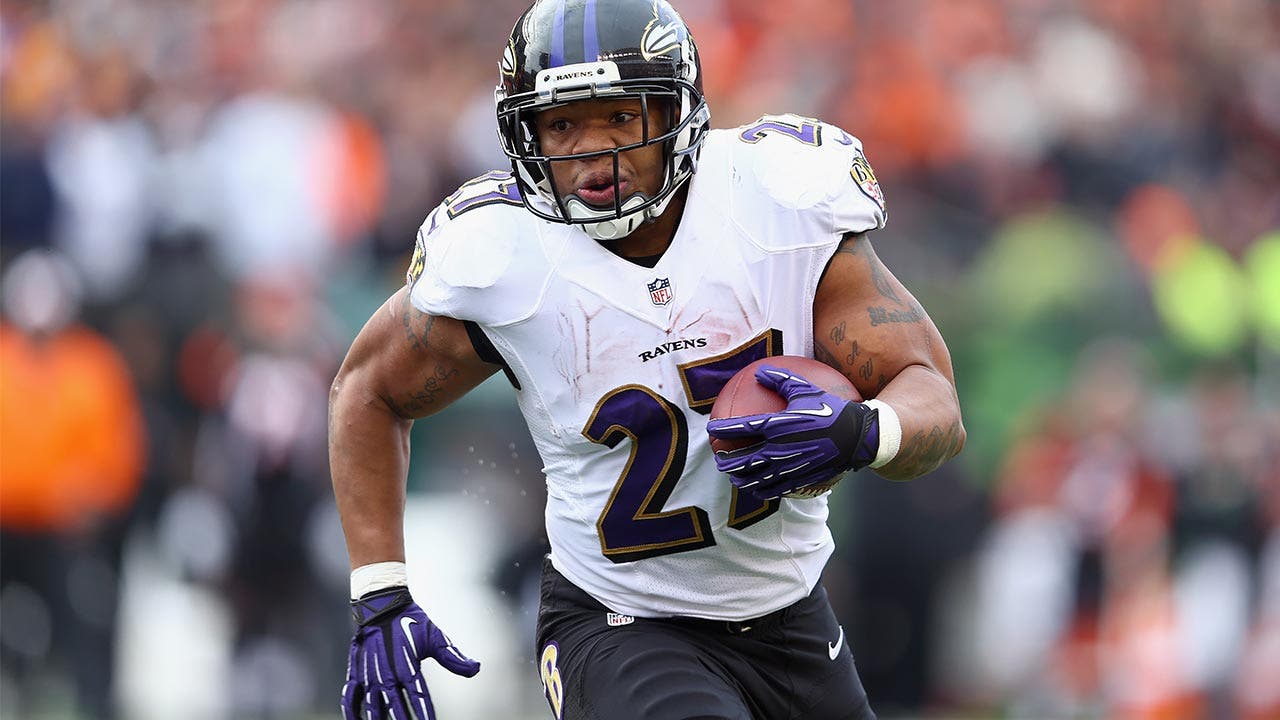 How Ray Rice's net worth was built
Ray Rice was a superstar NFL running back. Public outrage overshadowed his athletic achievements when video surfaced that showed him dragging his then-fiancé out of an Atlantic City casino elevator in 2014.
The incident sparked a nationwide debate on the National Football League's stance on domestic violence. The league suspended Rice for two games after the incident.
Questions about the NFL's investigation of the incident – and whether the league turned a blind eye for a star – arose after a second video surfaced, showing Rice delivering a crushing blow to Janay Rice that rendered her unconscious.
The NFL suspended Rice indefinitely after the second video appeared, and the Baltimore Ravens subsequently released him. The NFL hired former FBI Director Robert Mueller to investigate the NFL's handling of the incident.
Rice successfully appealed the suspension through the NFL Players Association.
No other team has offered Rice a contract as of June.
Rice signed a $35 million, five-year contract in 2012, which included a $15 million signing bonus that he likely was able to keep under league rules. Rice was due $9.5 million in salary between 2014 and 2016 before his dismissal.
Rice's net worth is $14 million according to Celebrity Net Worth as of June 2017, with a salary of $3.5 million. Find out how you stack up against him with Bankrate's net worth calculator.
 Ray Rice
Born: 1987
Birthplace: New Rochelle, New York
---
What he's up to now
Rice holds out hope for a return to the NFL in 2017, with some outlets reporting that teams have expressed interest. Rice also spent time speaking publicly about domestic violence.
---
Accolades
At just 5 feet 8 inches tall, Rice is small for an NFL running back but known to batter defenses during both his college and pro careers.
Rice left college after his junior year to enter the NFL. Due in part to starter Willis McGahee losing chunks of playing time, Rice had a standout rookie year with the Ravens in 2008. Rice earned the starting back job in the 2009 season.
He ran for more than 1,000 yards and had more than 700 receiving yards, a feat achieved by just seven other NFL players. He led the team to several playoff seasons, including a Super Bowl victory after the 2012 season. Rice was a three-time Pro Bowl selection.
If you're looking at your own finances, see which credit cards rack up the most points.