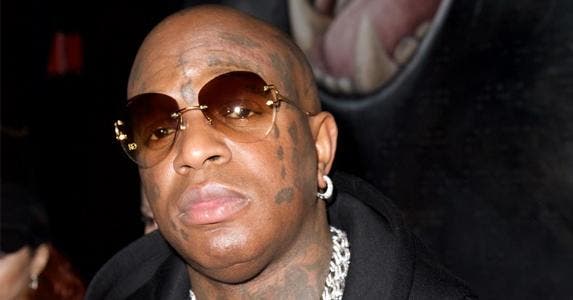 Birdman
Net worth: $180 million (as of January 2017)
---
How Birdman's net worth was built
Bryan "Birdman" Williams is a rapper, co-founder of Cash Money Records, and philanthropist whose net worth is $180 million, according to Celebrity Net Worth. While he brings in a fair share of wealth from his own albums, the bulk of his profits come from the success of his label.
Birdman and his brother, Ronald "Slim" Williams founded Cash Money Records in 1991. The label experienced marginal success until it signed with Universal Records in 1998, giving the brothers a $3 million advance on a $30 million distribution deal.
After this initial boost, the label saw continued success — and profits — through a partnership with the hip-hop artist Lil Wayne. Throughout the 2000s, the label went on to sign powerhouses like Nicki Minaj, Drake, DJ Khaled, and Limp Bizkit. Over the course of this time, Birdman himself also put out six studio albums and was involved with three collaborative albums.
Over time, Birdman also has dabbled in other ventures, including the founding of an oil company in 2010 and the creation of a clothing line in 2016.
You can use this net worth calculator to see your net worth.
---
What he's up to now
Birdman is currently embroiled in a highly publicized feud with Lil Wayne, who has filed a $51 million lawsuit against his mentor due to a dispute over the release of one of Lil Wayne's albums. Despite the ongoing litigation, there is speculation that Birdman will embark on an extensive tour to celebrate the 20th anniversary of Cash Money Records. What is less clear is whether or not Lil Wayne, one of the label's earliest and most recognizable faces, will join the tour.
---
Accolades
Birdman won a 2007 BET Viewer's Choice Award and a 2007 BET Hip-Hop Alltel Wireless People's Champ Award shared with Lil Wayne for "Stuntin' Like My Daddy."