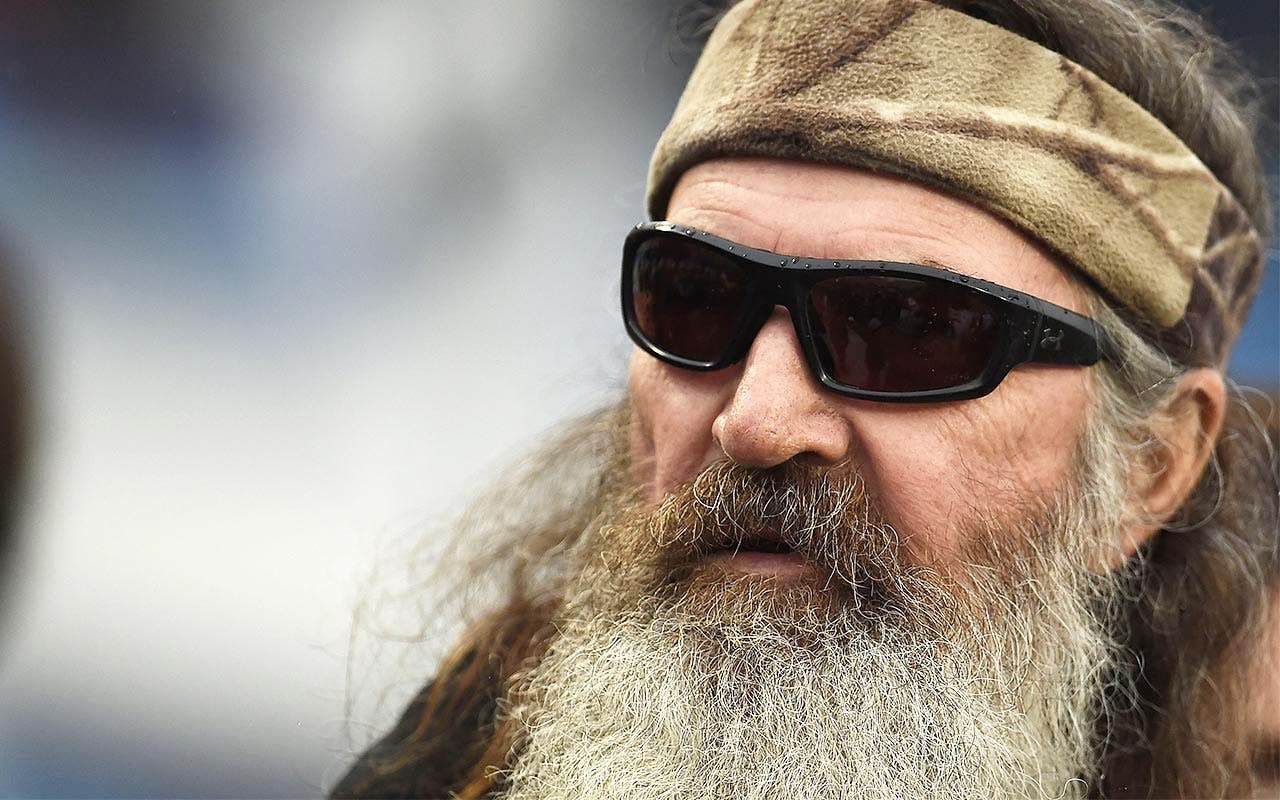 How Phil Robertson's net worth was built
Phil Robertson built his net worth by founding a multimillion-dollar duck call business. Robertson, whose family lived off the animals and vegetables they raised, was dissatisfied with the duck-hunting calls that were available. In 1972, he solved the problem by inventing the Duck Commander duck call, the first to authentically mimic the sound of a real duck. Besides duck calls, the company sells other duck-hunting and deer-hunting merchandise.
Although Duck Commander made Robertson successful, A&E's surprise hit reality show "Duck Dynasty" made him famous. In addition to high ratings, the show earns millions in advertising revenue each season and recently topped $400 million in merchandise revenue. His net worth as of March 2017 is $15 million, according to Celebrity Net Worth.
Find out how you compare with the "Duck Dynasty" patriarch with this net worth calculator.
Phil Robertson
Born: 1946
Birthplace: Vivian, Louisiana
---
What he's up to now
In addition to starring on the popular reality show, Robertson and his family have been featured on the Outdoor Channel series "Benelli Presents Duck Commander" and its spin-off, "Buck Commander." The Outdoor Channel bought syndication rights to "Duck Dynasty" in 2016, giving Robertson another revenue stream. Robertson's net worth, according to Celebrity Net Worth, is $15 million.
---
Accolades
Robertson published his autobiography, "Happy, Happy, Happy: My Life and Legacy as the Duck Commander," in 2013. In the book, he talks about giving up a football career for hunting, even though football earned him a scholarship to Louisiana Tech, where he was the starting quarterback ahead of Terry Bradshaw. Robertson turned down an offer to try out for the Washington Redskins because it would interfere with hunting.
Want to start your own dynasty? Find a business credit card that can help with expenses.