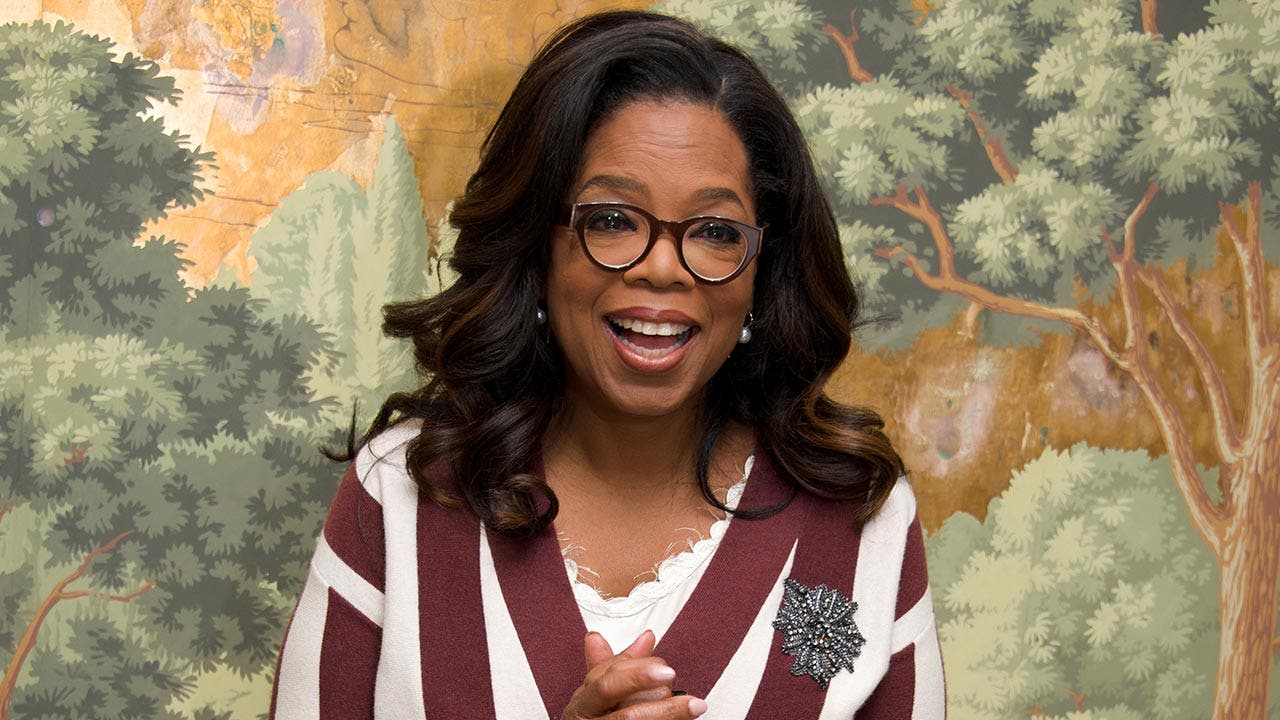 How Oprah Winfrey's net worth was built
It's hard to find a talk-show host who has had as much television time as TV personality, actress and producer Opray Winfrey.
Only Larry King with 6,120 episodes eclipses Oprah who racked up 6,120 episodes over 25 years, starting in 1986.
She became a worldwide sensation thanks to her syndicated talk show, "The Oprah Winfrey Show." She covered a wide range of topics and brought on a variety of guests to her viewers delight.
On the season premiere in 2004, General Motors gave a car to every member of the audience. She started her own book club, highlighting books that she liked. And her "Favorite Things, launched in 1996 and featured product that she gave to the audience.
Her first work with the talk-show genre came as host of "People Are Talking" in 1976. The series was produced in Baltimore and catered to the city as well as surrounding areas. She followed that with "A.M. Chicago," the precursor to her nationally syndicated show, in 1984.
Winfrey branched out to acting with roles in high-profile projects such as "The Color Purple" in 1985, for which she was nominated for best supporting actress. And it 2000, she moved into publishing, releasing the first "O: The Opray Magazine" issue.
As of June, Celebrity Net Worth estimates Winfrey's net worth is $3.2 billion, with a salary of $300 million per year.
Use Bankrate's net worth calculator to see how your finances stack up against Oprah Winfrey's net worth.
Oprah Winfrey
Born: 1954
Birthplace: Kosciusko, Mississippi
---
What's she up to now
Winfrey extended her financial portfolio with a stake in Weight Watchers in 2015. As part of the deal, she will promote the company through advertisements and special events. Winfrey is lending her talents to CBS' "60 Minutes" as a special correspondent throughout the 2017 season. She appeared in HBO's "The Immortal Life of Henrietta Lacks" this year and will appear in the film "A Wrinkle in Time" in 2018. As a producer, Winfrey is bringing the series "Greenleaf" to her OWN network, which had it's most watched season in 2016.
---
Accolades
The star received numerous awards for her philanthropic and entertainment endeavors. In 2012, Winfrey was honored with the Jean Hersholt Humanitarian Award by the Academy of Motion Picture Arts and Sciences in 2012, and she received her second Oscar nomination for her work in "Selma" in 2015.
She won a Primetime Emmy as producer of "Tuesdays With Morrie" in 2000 and took home the Daytime Emmy for Outstanding Talk/Service Show Host seven times. The Kennedy Center named Winfrey as one of their 2010 Kennedy Center Honors recipients.
Thinking of building a brand to rival Oprah Winfrey's media empire? Compare loan offers now.