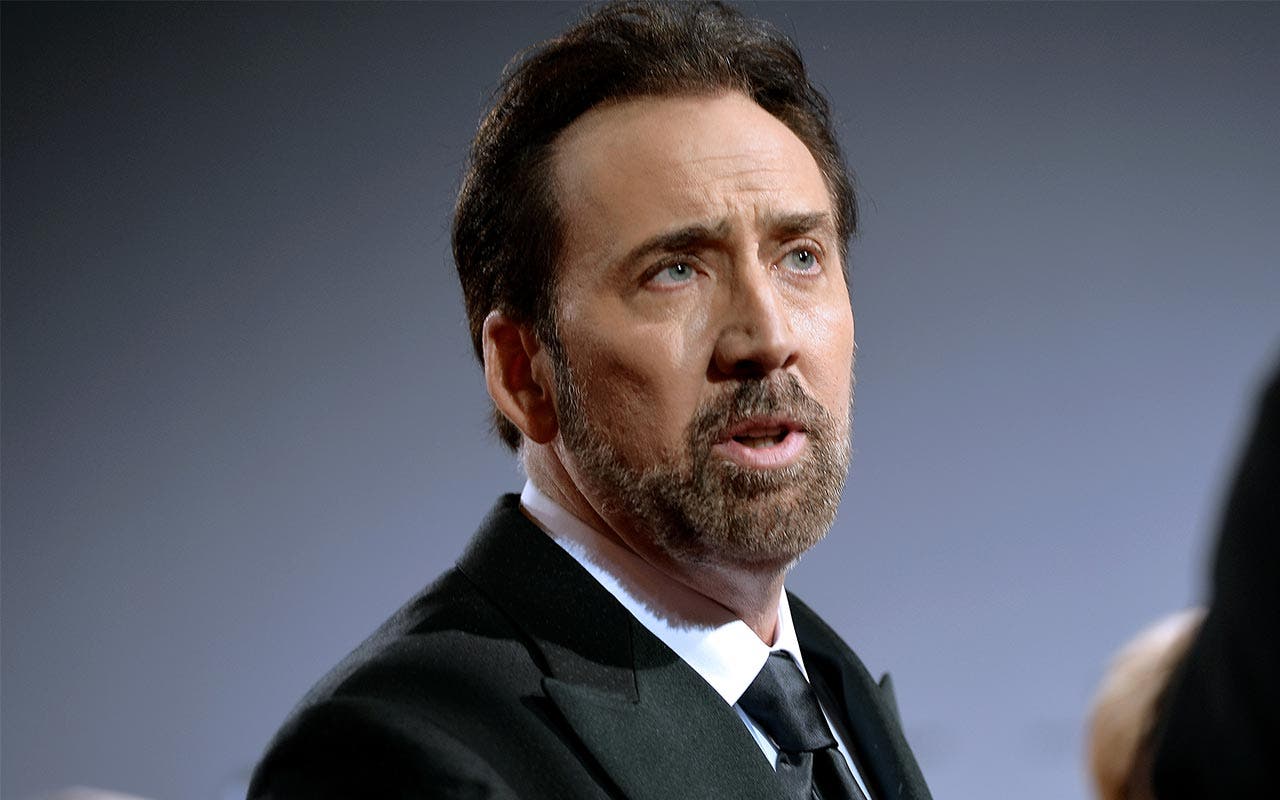 How Nicolas Cage's net worth was built
The nephew of legendary film director Francis Ford Coppola, Nicolas Cage decided to be an actor at age 15 while taking a summer class at the American Conservatory Theatre in San Francisco. He dropped out of school, and made his television debut in 1981. He made his film debut in the 1982 teen comedy "Fast Times at Ridgemont High," and landed roles in several other teen films. He began to establish himself as a serious actor in the 1984 film "Birdy."
By the late 1980s, he was starring in high-profile films such as "Peggy Sue Got Married" (1986) and the critically acclaimed "Moonstruck" (1987) opposite Cher. He also appeared in independent and quirky films such as David Lynch's "Wild at Heart" (1990) and "Vampire's Kiss" (1992). In the mid-1990s he appeared in several action films, and in 2002 he made his directorial debut with the film "Sonny." His net worth as of March 2017 is $25 million, according to Celebrity Net Worth. Cage's wild spending habits and tax liens by the IRS have whittled his net worth considerably, though he has blamed his managers.
Use this net worth calculator to see how you measure up against Nicolas Cage.
Nicolas Cage
Born: 1964
Birthplace: Long Beach, California
---
What he's up to now
Cage continues to act, but is increasingly focusing on humanitarian and philanthropic work. In 2006, Forbes named him one of the most generous celebrities, citing his $1 million donation to the Hurricane Katrina relief efforts and his support of Chrysalis, an organization in Los Angeles that helps the homeless. Since 2010, he's been a UN Goodwill Ambassador for Global Justice, and in 2013 he spoke in support of stepping up efforts to help victims of human trafficking.
Accolades
Cage has won several awards for his acting. For the dark film "Leaving Las Vegas," in which he played an alcoholic, he won both an Academy Award and a Golden Globe award. He's also been nominated for two BAFTA film awards and has won several Blockbuster Entertainment Awards for Best Actor, including for the films "The Rock," "Face/Off," "Snake Eyes," "City of Angels" and "The Family Man.
Think Nicolas Cage is rich? Check out Adam Levine's net worth!