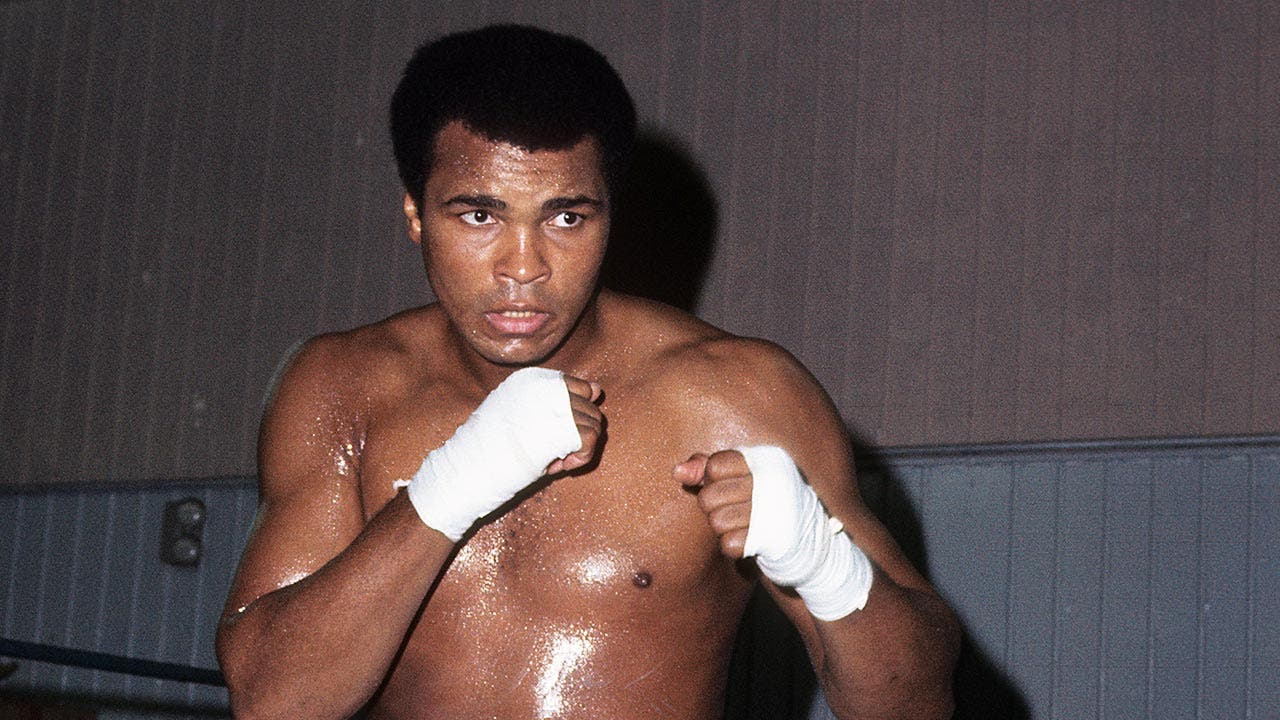 How Muhammad Ali's net worth was built
In boxing, when you float like a butterfly and sting like a bee, you're bound to win a few fights.
Muhammed Ali did more than that, winning some of the highest-profile fights in history against the likes of Sonny Liston, Jerry Quarry, Joe Frazier, Ken Norton and George Foreman.
Ali was born Cassius Clay in 1942 but later joined the Nation of Islam and changed his name. He got his chance to fight world champion Sonny Liston in1964. Ali went on to win with a knockout.
In 1966, he became eligible for the draft, but Ali declared that he would not fight, saying "I ain't got no quarrel with those Vietcong." Ali was found guilty of draft evasion and was sentenced to five years in prison but remained free while appealing. The Supreme Court overturned his conviction in 1971.
He was later diagnosed with Parkinson's disease. He died in 2016.
In 2006, Ali reportedly sold the rights to his name and image for $50 million. According to Celebrity Net Worth, that's how much he was worth at the time of his death.
You can use Bankrate's net worth calculator to see your net worth.
Muhammad Ali
Born: 1942
Birthplace: Louisville, Kentucky
---
What he's up to now
On June 3, 2016, Muhammad Ali died from septic shock in Scottsdale, Arizona. His death was covered exhaustively by news outlets such as CNN and NBC, as was as his public funeral.
The Muhammad Ali Center, a museum dedicated to the boxer in Louisville, remains open to the public.
---
Accolades
"Ring Magazine" named Ali the greatest heavyweight in boxing history. ESPN named him the second best fighter of the century.
In 1998, Ali was named by "Time" as one of The 100 Most Important People of the 20th Century. In 2001, President Bill Clinton awarded The Presidential Citizens Medal to Ali.
In November of 2005, President George W. Bush awarded Ali the Presidential Medal of Freedom.
Now that you know Muhammad Ali's net worth, check out Tiger Woods'.