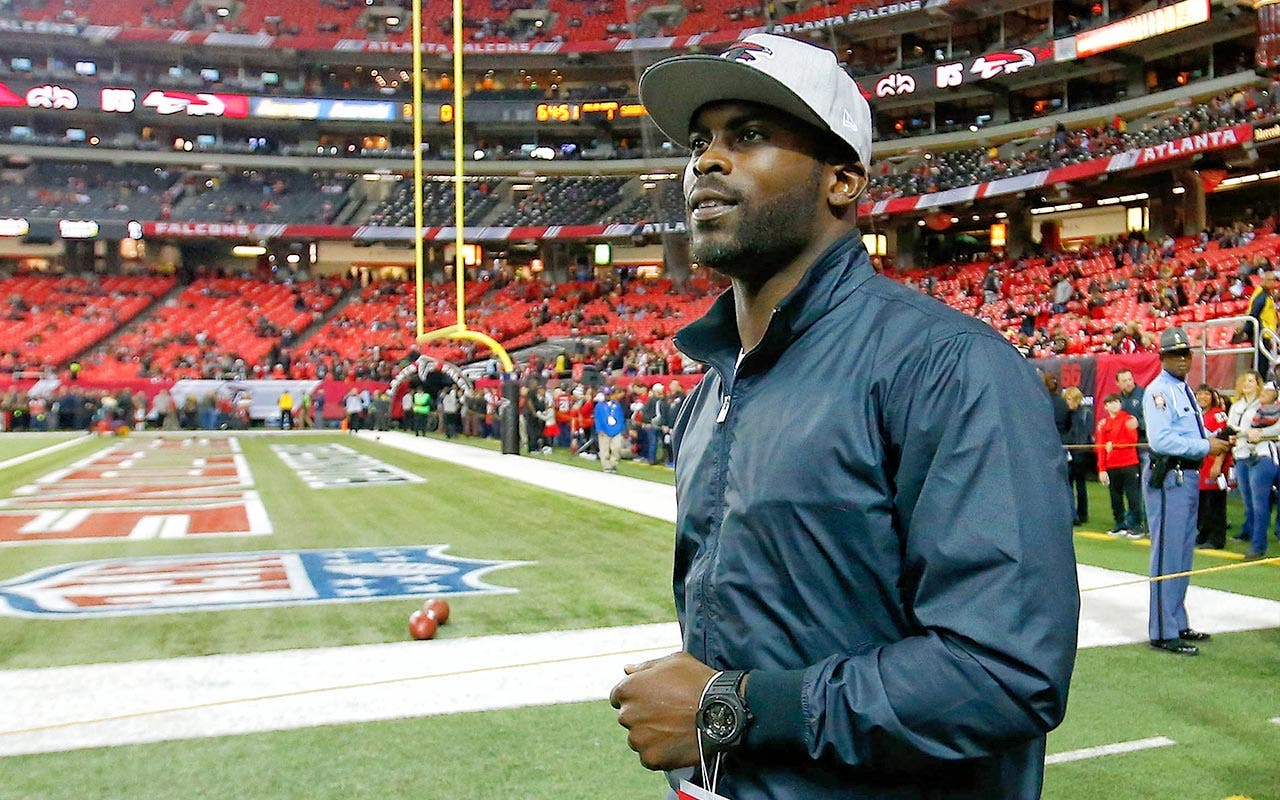 How Michael Vick's net worth was built
Michael Vick built a high net worth before interrupting a promising football career in a dog-fighting scandal.
After high school, Vick led Virginia Tech to an undefeated season in 1999 but lost in the national title game to Florida State.
In 2001, the Atlanta Falcons selected Vick in the first round, signing him to a $62 million, six-year contract.
However, Vick's personal life put a damper on his success. During a drug raid, authorities discovered a dog-fighting ring on Vick's property. Vick eventually admitted to owning and financing the fighting operation, receiving a 23-month prison sentence.
After serving his sentence, Vick was able to successfully re-enter the NFL. As of May, his net worth is $15 million fortune, according to TheRichest.com.
You can use this net worth calculator to see your net worth.
Michael Vick
Born: 1980
Birthplace: Newport News, Virginia
---
What he's up to now
In the 2014 and 2015 NFL seasons, Vick served as a backup quarterback and only started in six games over the two seasons. Though Vick was technically an active player for the 2016 football season, he never signed with a team.
At the end of the 2016 season, he officially announced his retirement. However, after Super Bowl 51, Vick announced that quarterback Tom Brady's amazing performance had inspired him to reconsider his decision to retire. Vick said that he would reconsider becoming an active player if a team needed a quarterback.
---
Accolades
Following Vick's re-entry into the NFL after spending 18 months in prison, the Philadelphia Eagles awarded Vick the Ed Block Courage Award. The award recognizes Vick's attempts to overcome his past and help the community learn from his mistakes.
While playing for the Atlanta Falcons, Vick was named to the Pro Bowl team three times. He earned another selection in 2010 while playing for the Eagles.
Before turning pro, Vick took home an ESPY award for Best College Football Player. In 2003, he also earned an ESPY for Best NFL Player.
You think Michael Vick is a rich football player? Check out the astonishing net worth of former NFL star Deion Sanders!