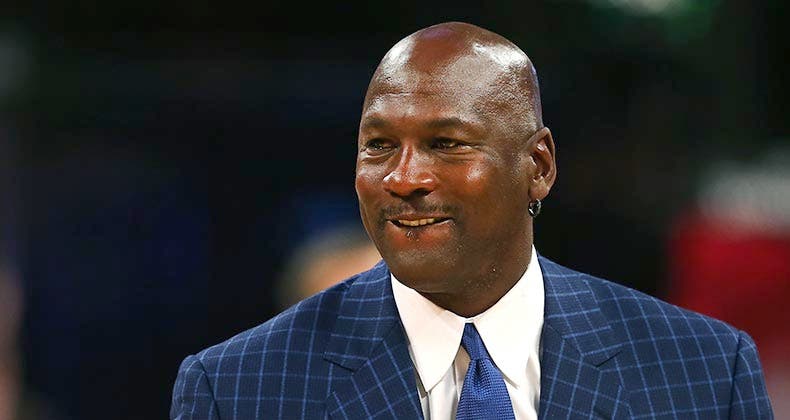 Michael Jordan
Net worth: $1.2 billion (as of January 2017)
Year of birth: 1963
Education: University of North Carolina
---
How Michael Jordan's net worth was built
Basketball is the foundation on which Michael Jordan's house was built. After his successful college career as a University of North Carolina Tar Heel, he was drafted by the Chicago Bulls in 1984. Now he is immortalized by a statue outside the United Center arena. While his six — count 'em, six — NBA championships certainly contributed to his wealth, his more than $1 billion net worth was also built on moves off the court. Jordan has not only partnered with several companies' ad campaigns — think, "Air Jordan" — he's a team owner of the Charlotte Hornets.
You can use Bankrate's net worth calculator to see how you compare to MJ.
---
What he's up to now
Jordan is far from being retired. In addition to being a controlling owner of the Hornets, he continues to partner with Gatorade, Hanes and Upper Deck. Plus, he has an ongoing collaboration with Nike. Of course, Jordan isn't just any old shoe salesman. His Nike partnership produces some of the most well-known shoes on the market. And as if that weren't enough, Jordan finds the time to own several restaurants and a car dealership.
---
Accolades
Considered by many to be the greatest basketball player ever, Jordan's accomplishments could fill a book. And in fact, you can read about many of them in his autobiography, "Rare Air." As a Tar Heel, Jordan won the Naismith and Wooden awards in 1984. His NBA Rookie of the Year award in 1985 was the beginning of a professional career that would earn him the NBA's MVP title five times, six NBA championship rings and six NBA Finals MVPs. Jordan played in 14 NBA All-Star Games and was the NBA All-Star MVP three times. Aside from playing in the NBA, he won two gold medals as a member of the U.S. Olympic basketball team in 1984 and 1992. Not a bad career for someone who was cut from the varsity high school basketball team during his sophomore year.