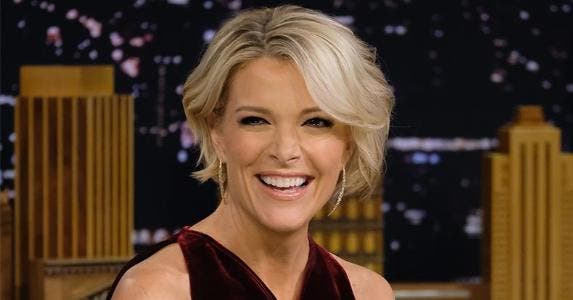 Megyn Kelly
Net worth: $15 million (as of February 2017)
Year of birth: 1970
Education: Syracuse University (B.A), Albany Law School (J.D.)
---
How Megyn Kelly's net worth was built
How Megyn Kelly's net worth was built
Megyn Kelly enrolled at Syracuse University with plans to attend its prestigious journalism school, but when her application was denied she opted to study political science at Syracuse instead. She went on to earn a law degree and worked as a corporate lawyer for the credit bureau Experian through the law firm Jones Day.
She then pursued a career in television, starting at the ABC affiliate station in Washington, D.C., where she covered events including the 2004 presidential election and the confirmation hearings of Supreme Court Justice Samuel Alito and Chief Justice John Roberts. Kelly joined the Fox News lineup in 2004, eventually earning a prime time slot, and in early 2017 she left Fox for NBC News.
Kelly is worth $15 million, according to Celebrity Net Worth, and built that wealth through her salaries as a corporate lawyer and news anchor. Analysts expect her net worth to grow in 2017 because NBC will reportedly pay her up to $17 million a year, significantly more than the $6 million to $9 million annual salary she made at Fox News. She also earns money from book sales.
You can use this net worth calculator to see your net worth.
---
What she's up to now
In November 2016, Kelly embarked on a nationwide tour to promote her autobiographical book, "Settle for More." On January 6, 2017, she completed her final episode of "The Kelly File" on Fox News Network. Under her deal with NBC, she is developing a one-hour daytime program for NBC News along with a Sunday evening news magazine show. Kelly also plans to represent NBC at special political events.
---
Accolades
In honor of her efforts on the issue of child abuse, Kelly received an award from the nonprofit Childhelp in 2009. She later earned a spot on "Time" magazine's 2014 100 Most Influential People list, and the following year she was inducted into the Hall of Fame of her alma mater, Bethlehem High School. Most recently, she appeared on the cover of "Vanity Fair" magazine, which billed her as "Fox News' Brightest, Toughest Star." She also received "Variety's" "Power of Women" award, along with actress Julianne Moore and designer Vera Wang.