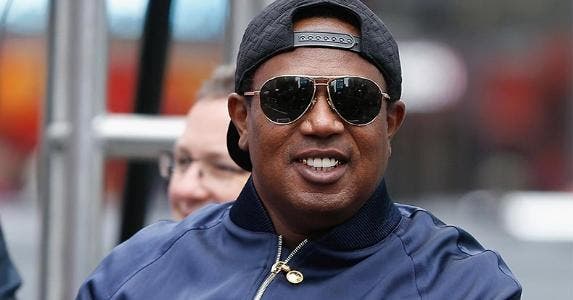 Master P
Net worth: $250 million as of February 2017
Year of birth: 1967
Education: Merritt College, Oakland, California
---
How Master P's net worth was built
Master P, born Percy Robert Miller, is known for his accomplished musical and entrepreneurial career. Launched with only $10,000 of seed money inherited from his grandfather, Master P began producing records through his own label, No Limit Records. Originally based in his own small record store in Richmond, California, No Limit Records developed into one of the major labels of the 1990s, representing artists such as Snoop Dogg and Silkk the Shocker. It also propelled Master P's own rapping career, in which he released over a dozen successful records of his own.
As his career developed, he wisely diversified his investments and business projects to enhance his net worth, launching ventures that include a clothing line, a film production company, a television network, and a real estate firm. His career also boasts several movie and television credits and includes endeavors as an author and basketball player.
Though No Limit Records adapted into several iterations, as of January 2017 it has been rebooted as No Limit Forever Records. In the past two decades, Master P launched several philanthropic projects, including the Let Kids Grow Foundation, P. Miller Youth Centers, and P. Miller Food Foundation for the Homeless.
You can use this net worth calculator to see your net worth.
---
What he's up to now
After No Limit Forever Records was rebranded, Master P placed two of his sons, Valentino and Romeo, in charge of the label. Master P is still performing and released the album "Empire, from the Hood to Hollywood" in 2015. Proceeds from the artist's 14th album went toward buying toys and gifts for families in need.
The same year, the reality TV show "Master P's Family Empire" premiered, focusing on his dynamic life as a father and businessman.
---
Accolades
Master P has been awarded five Grammys and three American Music Awards, as well as several additional honors from MTV, BET, and VH1.
In 2013, Master P became the first hip-hop artist to gain a spot in the Louisiana Music Hall of Fame. He has also been awarded several honors for his family's wide range of philanthropic energies, including being named the Youth Ambassador of the NAACP and being given the key to the city of Memphis in 2008.
As far back as 1998, he appeared at number 10 on Forbes' list of 40 highest paid entertainers. Since then, he has retained his renowned net worth and has been noted in Forbes and similar publications.