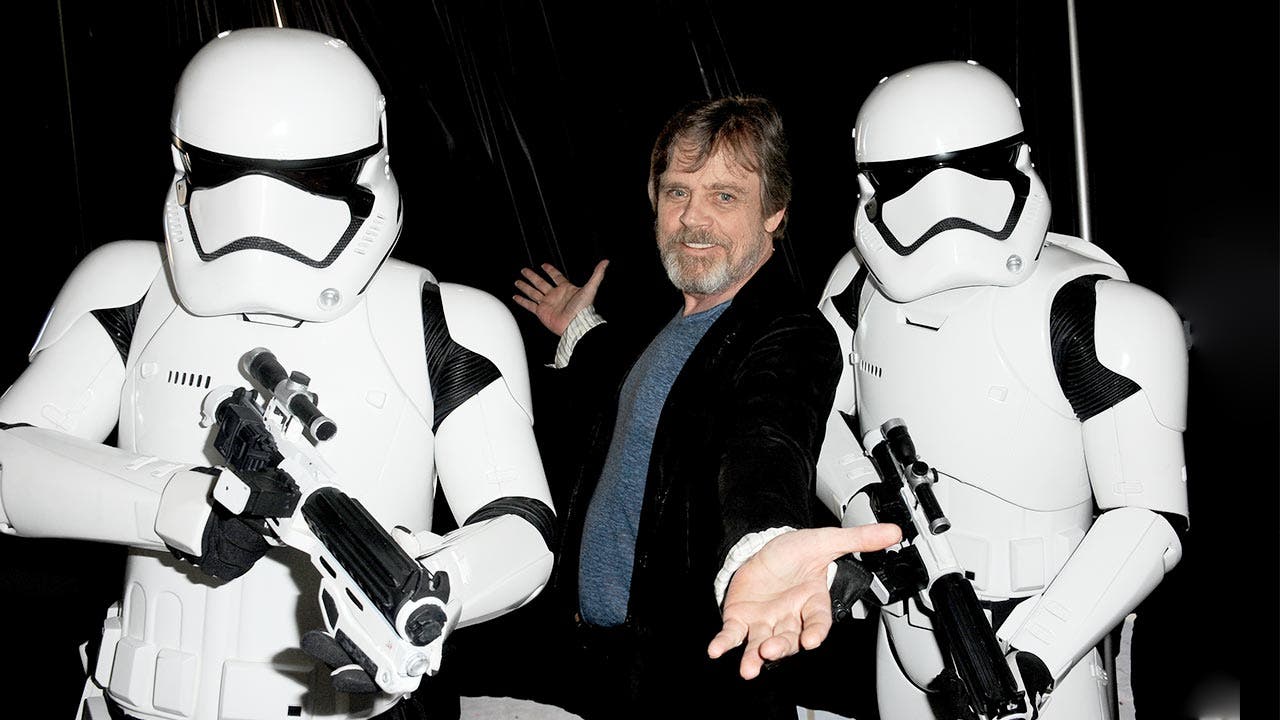 How Mark Hamill's net worth was built
The force is with Mark Hamill, playing one of the original characters in "Star Wars."
He started his professional acting career with a role on "The Cosby Show" in 1970. For several years, he built his resume playing small roles on shows such as "The Partridge Family," "Night Gallery" and "General Hospital."
He landed his first lead role in 1976 on the show "Eight is Enough." However, he dropped out of the show after its pilot episode to take on the role that would be his big breakthrough: Luke Skywalker in "Star Wars."
"Star Wars" turned Hamill and his co-stars into worldwide superstars. He appeared in two sequels of the movie franchise. While none of his roles following "Star Wars" have been as big, he's continued to work.
He did voiceover work for animated films and video games throughout the 1990s date, he is credited with more than 250 roles, including voiceover work. According to Celebrity Net Worth, Mark Hamill's net worth is estimated as of May at $6 million.
You can use this net worth calculator to see your net worth.
Mark Hamill
Born: 1951
Birthplace: Oakland, California
---
What he's up to now
After several decades, Hamill reprised his role of Luke Skywalker in "Star Wars: The Force Awakens," the seventh installation of the franchise. He's also set to appear in the eighth sequel "Star Wars: The Last Jedi" this year as well as the ninth sequel to be released in 2019.
Hamill continues to do voiceover work for animated movies, TV shows and video games. Some of his recent work includes "Justice League Action," "Regular Show in Space," "Teenage Mutant Ninja Turtles," and "Howard Lovecraft & the Undersea Kingdom."
---
Accolades
Hamill received Saturn Awards from the Academy of Science Fiction for his roles in the first two "Star Wars" sequels. He received a Saturn Award nomination for Best Actor with his role in the original film.
He's been recognized numerous times for his work as a voice actor. Hamill received five Behind the Voice Actor Awards for roles such as "Batman: Arkham City," "Regular Show: The Movie," and "Star Wars: Clone Wars." Additionally, he's received two NAVGTR Awards, two DVD Exclusive Awards and one BAFTA Award. In 1978, ShoWest Convention named him the Male Star of Tomorrow.
Now, see how Luke Skywalker's net worth compares to that of Han Solo, actor Harrison Ford.