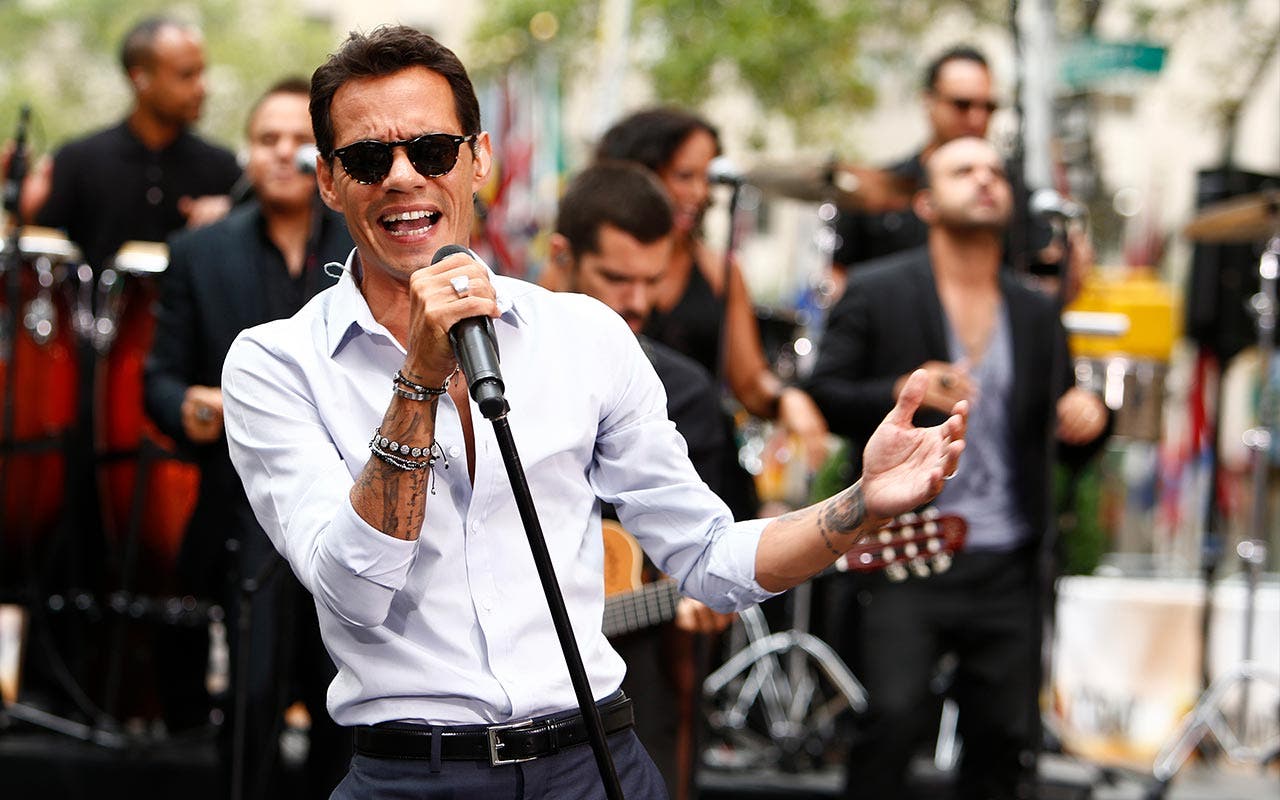 How Anthony's net worth was built
Marco Antonio Muniz, known professionally as Marc Anthony, was named after a popular Mexican singer. He began singing when he was 6 or 7 years old, and by age 12, was a background vocalist in commercials. In his teens, he was a water boy for one of his idols, Ruben Blades.
By high school, Anthony was writing Top 40 hits. He worked as a vocal coach and backup singer. In 1988, he put out an album called, "Rebel." Four years later, he was an opening act at Madison Square Garden. In 1993, he released his first Spanish-language album and never looked back. With the exception of his two English-language albums, every record was a top seller for the salsa sensation. He has also had movie roles in "Big Night," "Man on Fire" and other films.
Marc Anthony, who owns a minority stake in the NFL's Miami Dolphins, was worth $40 million as of May 2017, according to Celebrity Net Worth.
You can use Bankrate's net worth calculator to see your net worth.
Marc Anthony
Born: 1968
Birthplace: New York City
---
What he's up to now
Anthony will be on tour in Mexico in the summer of 2017 and is expected to tour the United States later in the year. He is expected to release a new single, and will also work with ex-wife Jennifer Lopez on her new album.
---
Accolades
Anthony has won two Grammy Awards: in 1999 for Best Tropical Latin Album and in 2005 for Best Latin Pop Album. He's won seven Latin Grammy Awards, three American Music Awards, and a multitude of Billboard Latin Music Awards. He also has an ASCAP Founders Award.
See how Marc Anthony's net worth compares with that of another music star, Macklemore.