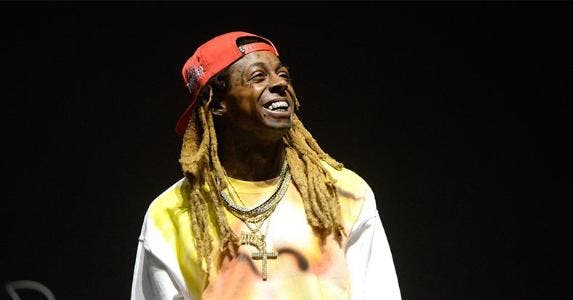 Lil Wayne
Net worth: $150 million (as of January 2017)
Year of birth: 1982
Education: Marion Abramson Senior High School
---
How Lil Wayne's net worth was built
New Orleans native Lil Wayne, born Dwayne Michael Carter Jr., discovered his love of music as a child and wrote his first rap song at 8 years old. The following year, he signed with Cash Money Records and later became half of the duo The B.G.'z.
He moved on to his solo career in 1999 with the album, "The Block is Hot," which debuted at the No. 3 spot on the Billboard 200 chart. His discography includes 13 studio albums.
Lil Wayne earns most of his income through music sales and concert tours (sometimes teaming up with other big-name stars to increase attendance) and endorsement deals. He also earns money from investments, ad revenue from his YouTube channel and some endorsements like his Trukfit clothing line. In 2005, Lil Wayne created Young Money Entertainment, a company that produced multiple No. 1 records by himself, Drake and Nicki Minaj.
You can use this net worth calculator to see your net worth.
---
What he's up to now
Lil Wayne suffered a few health scares in 2012 and 2013 related to epilepsy. He continued to work and stayed busy in 2016, starting the year collaborating with 2 Chainz on the rapper's third studio album.
In October 2016, Lil Wayne released a memoir, "Gone Til' November," detailing his time in prison on Riker's Island. He also has plans for an upcoming album titled "Funeral." Lil Wayne continues hinting at plans to retire so he can spend more time with his four children.
---
Accolades
Over the course of his career, Lil Wayne received numerous awards and nominations for industry awards from around the world, including BET Awards, Billboard Music Awards, Grammy Awards, MTV Video Awards and Teen Choice Awards. These honors include Best New Artist, Best Rapper, Best Male Hip-Hop Artist, Best Rap Album, Best Rap Song, Best Mixtape, Best Hip Hop Video, Best Lyricist, and Coolest Collabo.
RATE SEARCH: Want to live big like Lil Wayne? Shop today for the best mortgage deal at Bankrate.