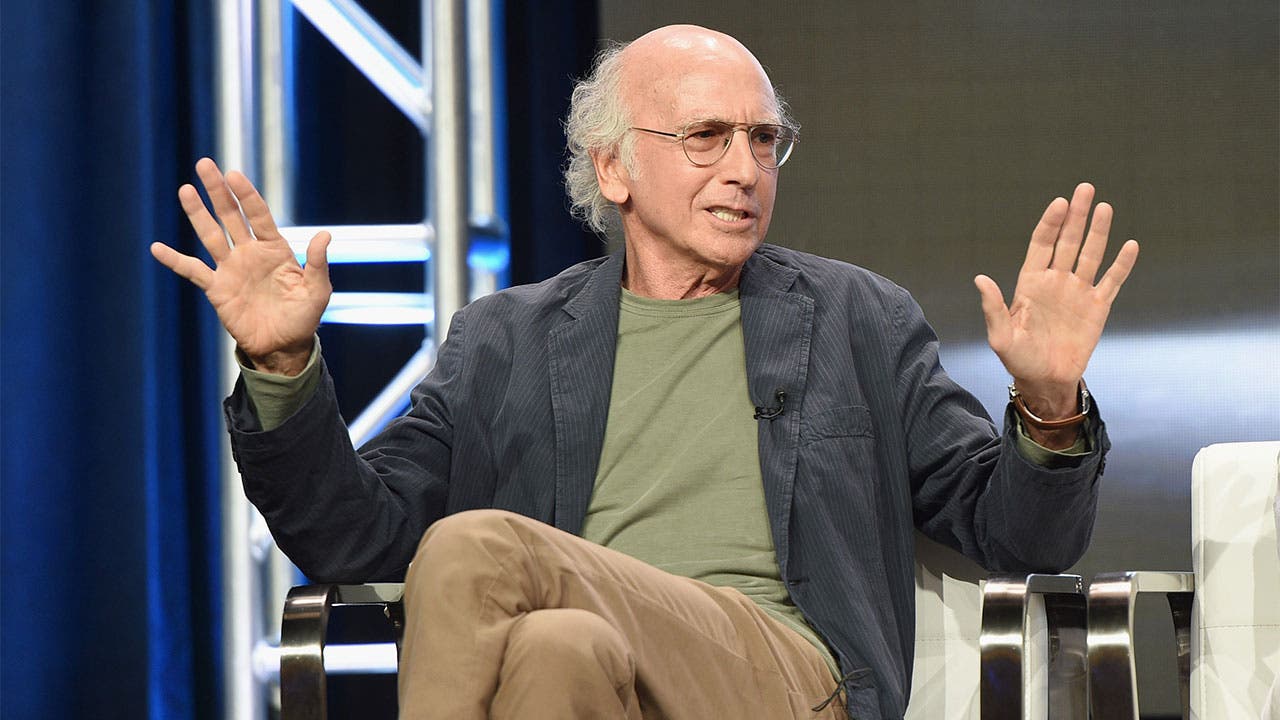 How Larry David's net worth was built
Comedy writer and actor Larry David became wealthy mostly through his work as co-creator and executive producer of the iconic sitcom "Seinfeld." A huge payday came when the show was sold into syndication for $650 million. Add more earnings from "Seinfeld" DVD box sets and from David's HBO comedy, "Curb Your Enthusiasm," and you understand how this funnyman amassed his millions.
Long before "Seinfeld," David was an unsuccessful stand-up comic. He spent a difficult season in the mid-1980s as a writer and bit performer on "Saturday Night Live" and then struggled for a bit. He had roles in the Woody Allen movies "Radio Days" (1987) and "New York Stories" (1989), and he wrote an episode of "It's Gary Shandling's Show" in 1987, all the while while driving a taxi cab to supplement his income.
His big break came in 1989 when fellow comedian Jerry Seinfeld asked David to help him write a pilot for a show commissioned by NBC called "The Seinfeld Chronicles." "Seinfeld," as the show was later called, would run for nine seasons and become a TV comedy classic. Yada, yada, yada.
As of September 2017 Larry David had a net worth of $400 million, according to Celebrity Net Worth.
You can use this net worth calculator to see your net worth.
Larry David
Born: 1947
Birthplace: Brooklyn, New York
---
What he's up to now
David wrote and starred in the 2013 HBO movie "Clear History" and the 2015 Broadway play "Fish in the Dark." Ahead of the 2016 election, the comedian made regular appearances on "Saturday Night Live" spoofing Vermont U.S. Senator and presidential candidate Bernie Sanders.
David's semi-autobiographical sitcom "Curb Your Enthusiasm" has been on hiatus since 2011, but the long wait is over. The show's ninth season is running in 2017.
---
Accolades
Larry David's quirky sense of humor has earned him numerous awards and nominations, starting with his work on "Seinfeld." His most notable honors include an Emmy Award for "Seinfeld" (1993), three Producers Guild of America Awards (1994, 2003, 2005) and three Golden Globe nominations for "Curb Your Enthusiasm." Most recently, his portrayal of Bernie Sanders garnered him an Emmy nomination in 2016, as well as nominations for a Critics Choice Television Award and an award from the Online Film & Television Association.