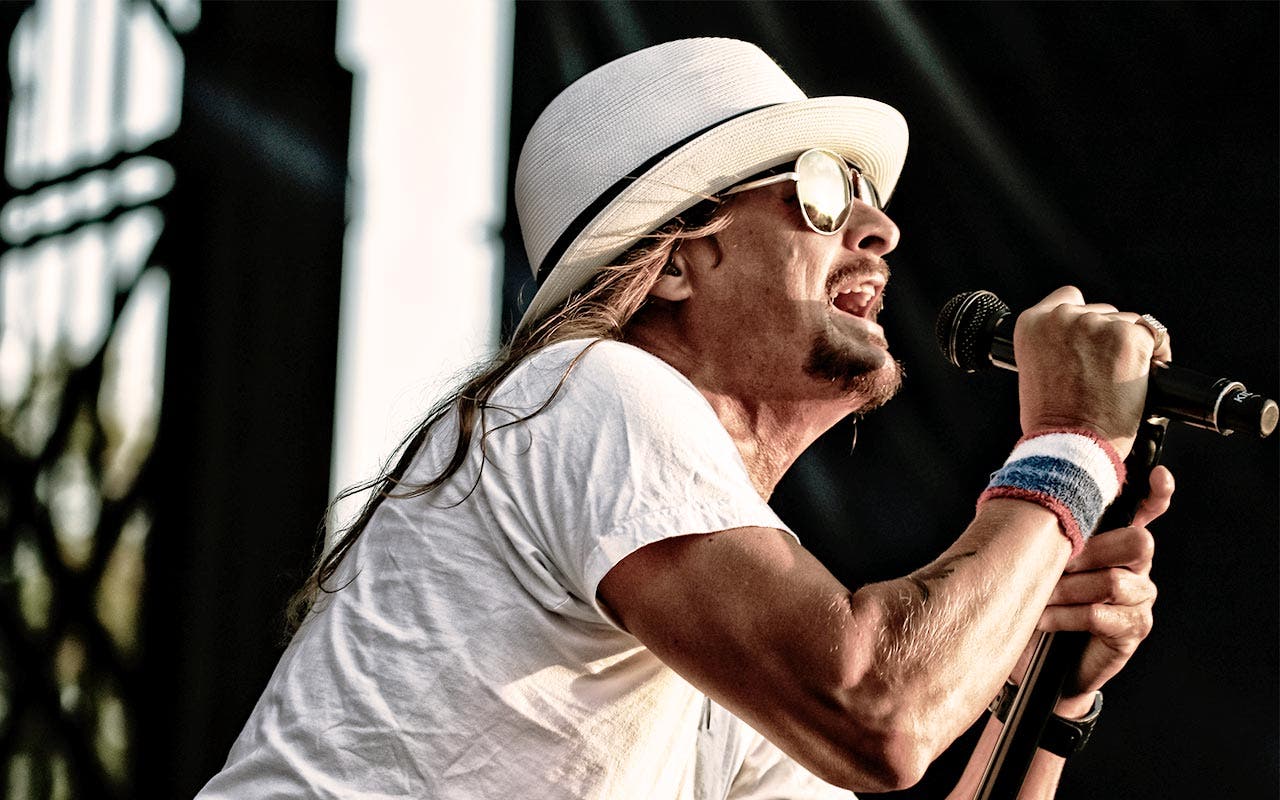 How Kid Rock's net worth was built
Kid Rock, born in Detroit as Robert Ritchie, may have wealth and recognition now, but he worked in obscurity for years.
Though his high school years were tumultuous, that isn't how he earned his millions. Rock's first album in 1990, "Grits Sandwiches for Breakfast," caused controversy but lack of sales caused the record company, Jive, to drop him.
His breakthrough album came in 1998 with Atlantic Records after the release of "Devil Without a Cause."
Today, Kid Rock is a multi-platinum award-winning rocker with more than 26 million albums sold worldwide. Since his hit album, he has released albums and singles that consistently hit the sweet spot on the Billboard charts.
Kid Rock signed with Warner Records in 2014, produced "First Kiss" and replicated his 2013 success with another tour in 2015. As of April 2017, his net worth is $80 million, the website Celebrity Net Worth says.
You can use this net worth calculator to see your net worth.
Kid Rock
Born: 1971
Birthplace: Detroit
---
What he's up to now
Still outspoken and known for his colorful banter, Kid Rock kicked off 2017 with a TV interview with journalist Dan Rather for the premier episode of "The Big Interview" on AXS TV.
He continues to book his annual five-day "Kid Rock's Chillin' the Most Cruise," a floating festival of performers at sea that he began organizing in 2010.
He performs live on land as well, giving a handful of concerts around the country. He is scheduled to kick off the fall 2017 opening of Detroit's new Little Caesars Arena.
---
Accolades
Kid Rock is one of the most successful musicians in the last decade. Along with platinum and gold records, Rock has won or been nominated for dozens of Grammy, AMA, Billboard, CMT, CMA, Blockbuster, MTV, People's Choice and Kids' Choice Awards.
Most notably, he was nominated for three Grammy Awards, including Best Male Pop Vocal Performance in 2009, Best Rock Album in 2009 and Best New Artist in 2000. Rock won the People's Choice Awards in 2009 for his rock song, "All Summer Long."
As his popularity has grown, his net worth has become greater than that of other singers, including Kanye West.